We bring the vision of an Autonomous World to life with Vodafone Germany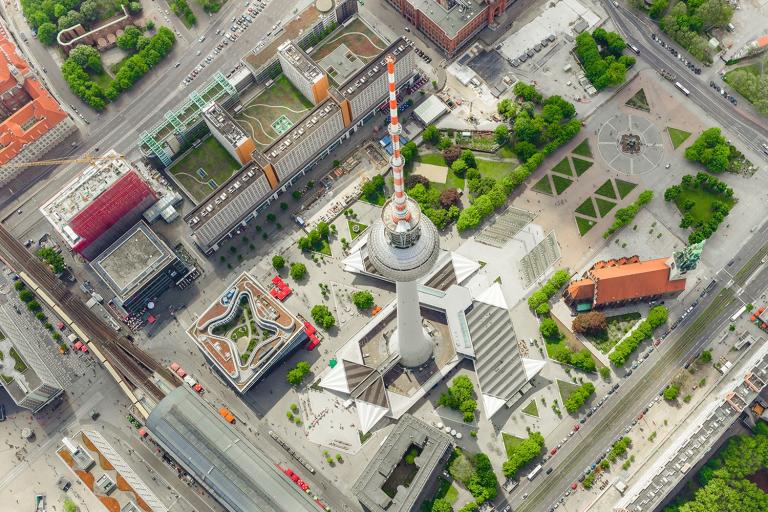 We announced today that we're collaborating with Vodafone Germany to increase vehicle connectivity, low latency cellular networks and real-time, highly-accurate location services.
According to research conducted by Business Insider, more than 24 billion connected devices will be online around the world by 2020. That is more than 4 devices per person on Earth, one of which will most probably be a vehicle. To deal with this large amount of data transfer the deployment of superfast wireless connectivity is necessary. Germany and Europe will play a key role as the leaders of innovation in this key technology field. We're proud to enter a strategic partnership with Vodafone Germany to harness the power of 5G to deliver services focused on connected cars and smart cities.

Testing HERE HD Live Map in a 5G environment
It's easy to understand that a robust network infrastructure will play a key role to let autonomous vehicles operate safely and efficiently. In particular, for the HERE HD Live Map to be able to heal itself, the data vehicles send and receive over networks will need to flow quickly and seamlessly.
That's why we will test our HD Live Map at the Aldenhoven Testing Center in Germany where Vodafone Germany operates a 5G Mobility Lab. We're talking about the most advanced development and testing environments for autonomous vehicles and will be among the first places in Europe where people can see 5G network technology in action.
Services for today's connected cars
While we're approaching the future of an Autonomous World, our technology can be used already now to make drivers feel safer. Vodafone Germany is already using our maps for their services and it's now exploring how to integrate our Open Location Platform into their automotive offerings. For example, HERE Real-Time Traffic and HERE Safety Services, which utilize data emitting from a vehicle's on-board sensors, such as hazard lights, fog lights, camera, emergency brakes and electronic stability control to build a picture of the road network in near real-time. By end-2019, these services will be aggregating data from tens of millions of cars worldwide, returning to drivers and passengers valuable information about potential road hazards, accidents and bad weather.
Smart waste management and more
Our vision of an Autonomous World doesn't only include drivers with their automated cars. That's why we're collaborating with Vodafone Germany also to create services for smart cities. We're are already identifying potential opportunities to integrate HERE location services within Vodafone Germany's IoT offering. For instance: on-demand and automated waste management, connected parking, lighting and mobility.
This would take into account factors including traffic, fuel consumption and every city's unique infrastructure.
You can see a demonstration of these possibilities at our booth at CES 2018 this week.
Sign up for our newsletter
Why sign up:
Latest offers and discounts
Tailored content delivered weekly
Exclusive events
One click to unsubscribe