Want better ad campaign results? Put location data to work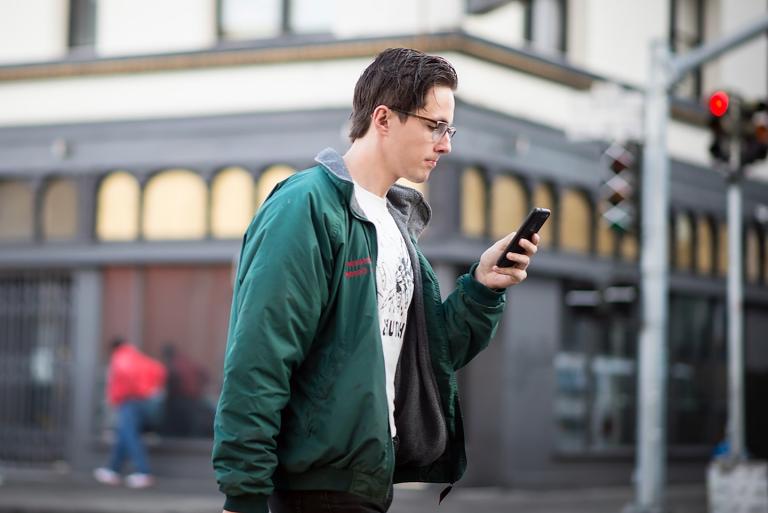 Today, we have the opportunity to make advertising more relevant to consumers than ever before. The key to success in our time lies in utilizing location data.
Mobile has become the first screen for consumers — the device the majority of the world's consumers prioritize above all other platforms in terms of internet time spent. Hyperlocal location data is unique to mobile and provides a lot of new, valuable information about consumers.
Nowadays, people have their phones with them at all times. Thus, location data is a good indicator of who you are, what your interests and affinities are.
adsquare is the mobile-first data exchange bringing together data buyers and sellers in a transparent and secure environment. Our platform makes data accessible in real-time, enabling advertisers to create holistic audience groups and target consumers in their local context. With our technology, we build the bridge between real-world consumer behavior and mobile programmatic advertising.
Precise mobile location data is the key to powering more effective programmatic advertising. It's the essential part of targeting the relevant consumers, as well as measuring their behaviour and getting insights. Information such as real-time offline attribution is crucial for today's sophisticated buyers in order to understand the full value of their media investment – and to optimize ROI for efficient, low-waste campaigns.
In order to meet the demand for top quality data, adsquare's portfolio of global data brands is ever expanding. HERE is our valued partner and enables us to offer advertisers and their agencies an incomparable level of precision and accuracy for location data, globally.
HERE is a neutral platform player empowering the advertising and marketing ecosystem.
Thanks to HERE, we can better understand consumers' real-world behaviour by overlaying movement data with accurate and fresh Point-Of-Interests data. Being able to accurately define polygons of buildings using HERE's products (2D Footprints) - instead of simply applying a radius to a latitude/longitude information - enables our clients to run more contextually relevant and effective mobile advertising campaigns.
In compliance with existing privacy regulations, we take raw location data of an anonymous user, data which is qualified and in real time. We add local context to that data by overlaying it with data points such as POIs. This enables us to see what places people visit, when, how often, etc.
Having such information over time, enables us to analyze user's historic mobility patterns and build accurate audience segments. For example, if we see that a user visits a gym 3 times per week (and regularly visits sports goods stores), we can assign him/her to a segment of "Sports Enthusiasts".
For example, a global fast food restaurant chain ran a campaign in a highly competitive market - France. The goal of this campaign was to reach a precise target group at scale, engage with them, and, finally, drive foot traffic to the defined restaurants.
For this, the advertiser defined and leveraged a segment of Fast Food Consumers (people who have been to the chain's restaurants or one of the competitors' stores over the last 30 days). adsquare created this audience by analyzing location data from over 8M mobile devices.
Thanks to mobile programmatic and data, the results impressed the advertiser: 4.8 million impressions, outstanding video completion rate of 46% and 4,26% CTR. To measure the campaign's impact on foot traffic, adsquare analyzed the real-world consumer behavior of a control group and a campaign group and found a whopping 46,72% increase in the visit rate to the advertiser's restaurants.
Our partnership with HERE was critical to this success, as we were able to create a very precise audience segmentation based on place visits data and accurately measure footfall to the client's restaurants.
HERE is one of the leading location companies and enables us to offer advertisers and their agencies an incomparable level of precision and accuracy for location data. Thanks to HERE, we are able to better understand consumers' real-world behavior and support contextually relevant and effective advertising for our expanding customer portfolio.
If our experience got you excited, get in touch with HERE's AdTech team.
Sign up for our newsletter
Why sign up:
Latest offers and discounts
Tailored content delivered weekly
Exclusive events
One click to unsubscribe