Venuetize joins the HERE Venues Marketplace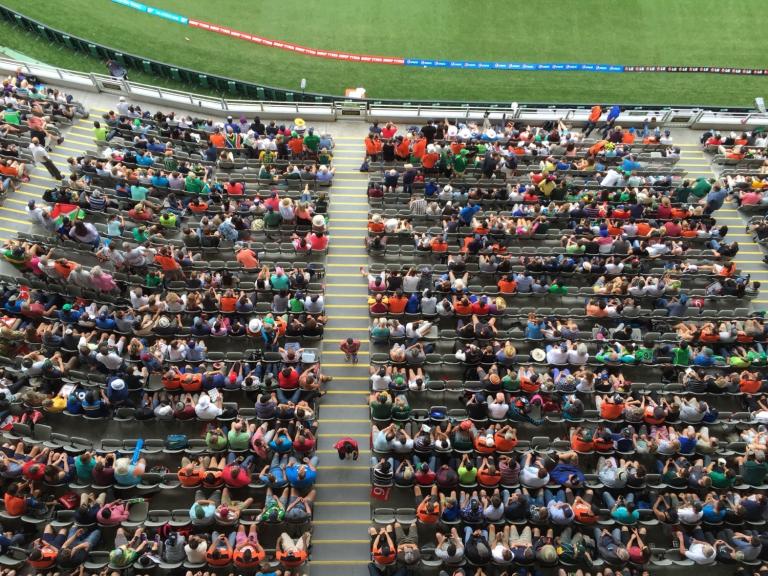 We can't turn that losing season around, but HERE Venues continues its winning streak by joining forces with sports and entertainment platform Venuetize in our latest partnership.
Have you heard the one about folding a map? It's the fastest way to travel. We like to say the future is not just mapping technologies, but what we do with them. It's been quite a year for HERE Venues as we continue to develop easier and smarter ways for our partners and stakeholders to integrate and incentivize across a range of industries.
Today, I'm pleased to announce our latest partnership with Venuetize, a mobile technology platform working in sports and entertainment, with some big ideas for the future of smart cities. The company delivers innovative and personalized customer experiences by integrating with existing venue infrastructure in high traffic/high volume areas such as stadiums and retail districts throughout North America. 
Bumper to bumper
For Venuetize, the future is a "driveway-to-driveway experience" in our rapidly changing ecosystem.
Until recently, the four-year-old startup noticed a lack of attention paid to ingress/egress solutions in particular. How do we get to the venue? How do we get home? Where do we park and how do we pay?
"The fan journey starts long before they arrive at the arena," says Chris Dill, VP of Business Development at Venuetize, "So to engage the visitor from the very start, we add utility values including directions, places to park, traffic, mass transit options and other services." The goal, he says, is to allow the venue to deliver an experience that keeps them coming back.
"What good is a premier parking spot if you're stuck in traffic when the game is over?" he asks, noting how the alternative might even seem counterintuitive. Based on your destination, Dill says, a smart solution from Venuetize might ask you to wait ten minutes for a faster ride home or suggest a smarter parking spot when you arrive.
As a manager with HERE Venues, I wholeheartedly agree. More integration equals more updated content, which leads to increased public safety and crowd management as well. As our devices become an additional screen at sporting events in particular, updating the action in real-time and introducing a social component, the possibility of showcasing a real wow factor off the field is exciting.
"A big piece of the digital world is having the right data on who's sitting in the seat and that loop is getting closed because of mobile," says Dill, who is also the former CIO for the NBA's Portland Trail Blazers. For Venuetize and our mobile platform, this data means we can help our clients offer smarter experiences, like mobile ticketing, wallet solutions, wayfinding,  rewards programs, interactive gaming, and AI-driven solutions that help fans find the nearest concession stand or restroom with the shortest line.
Scale vs. updates
It's an exciting future – and worth remembering how we got here, as both Venuetize and HERE Venues share a similar journey. Not long ago, indoor mapping was a packaged content offering. During that phase, we had to make a choice between having fresh content or achieving scale. Since HERE acquired indoor mapping firm Micello, we have transitioned into a Marketplace model, which enables us to achieve both freshness of content and the ability to scale up to meet the needs of any project.
Simply, when our partners engage with our new model we're all able to do more. Today, venue owners are incentivized to keep their content updated so they achieve the most value out of partner solutions, like that offered by Venuetize. It's a shared future and one making this partnership between HERE Venues and Venuetize all the more exciting for what's to come.
Let the games begin
Recently, I had a great experience watching the Chicago Bulls while ordering food from my phone. Dill says these moments are how a company like Venuetize is looking to "surprise and delight" fans with the promise of unlocking the potential of location and mapping intelligence. HERE Venues can help by providing the options in a frictionless experience. We might not be able to change the score for your favorite team, but you can expect a smarter ride home and maybe a few perks when you return.
Sign up for our newsletter
Why sign up:
Latest offers and discounts
Tailored content delivered weekly
Exclusive events
One click to unsubscribe