How to use HERE WeGo with WhatsApp on iOS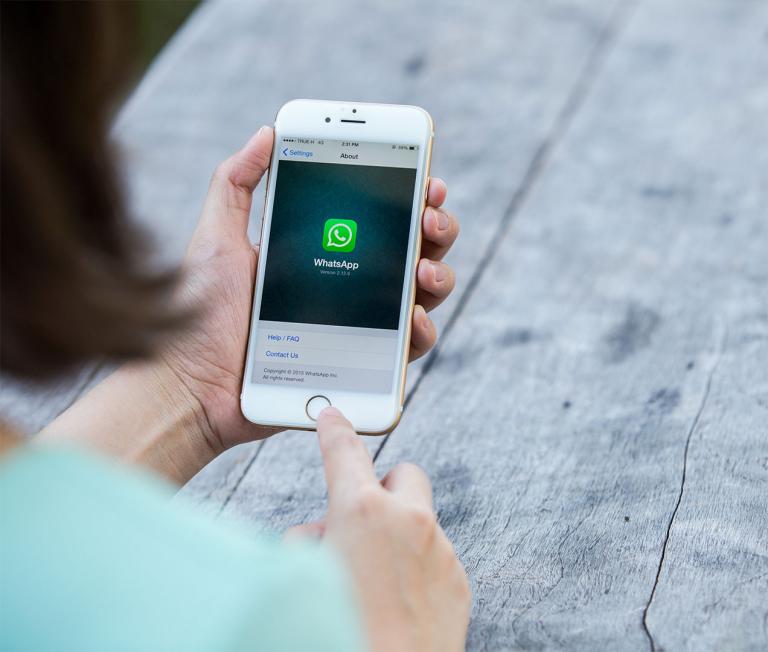 HERE WeGo is a great application for getting around, and now you can use it alongside WhatsApp, one of the largest messenger apps out there, instead of the pre-installed maps app. Here's how you do it.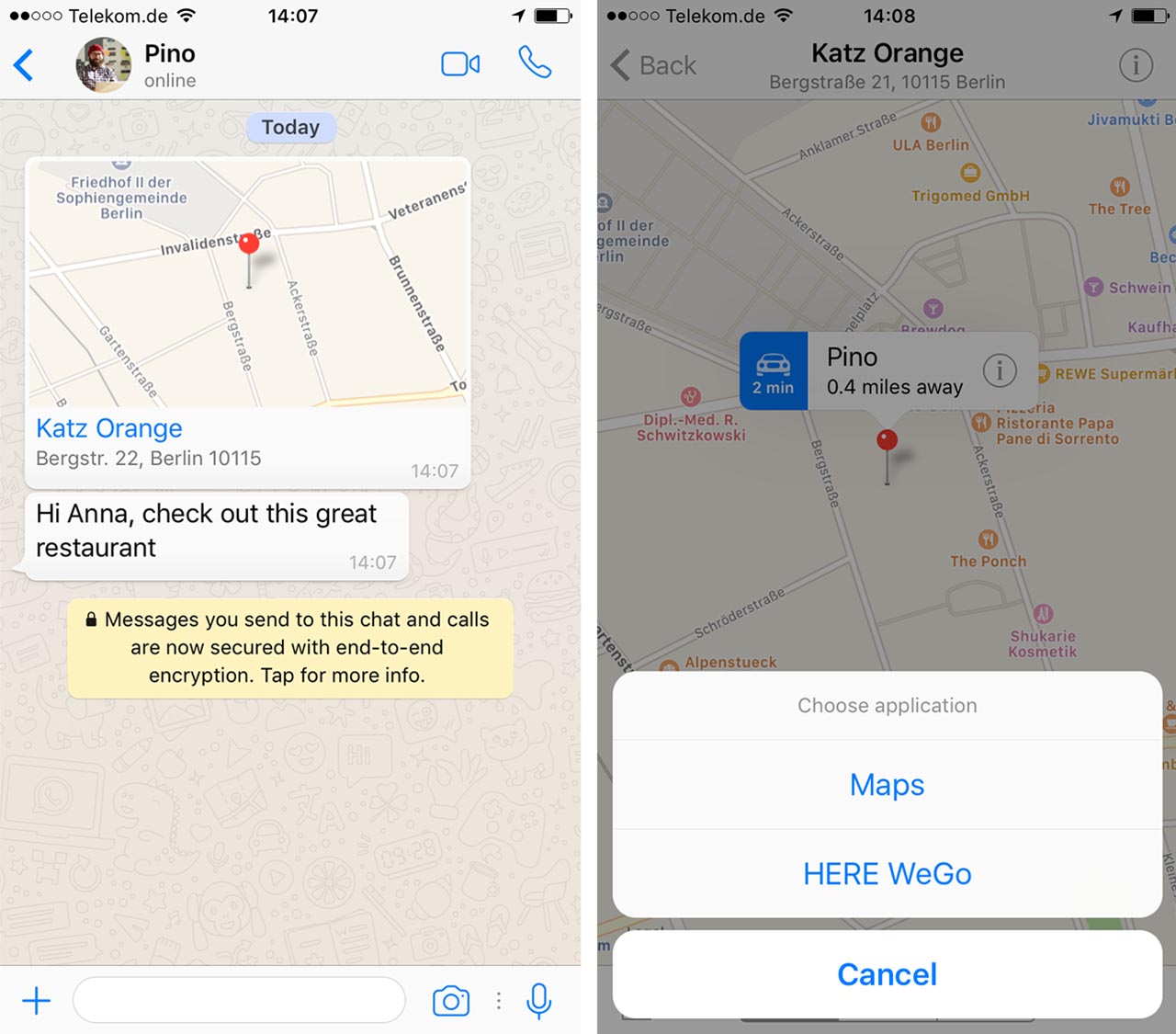 HERE WeGo is now available as a direct iOS routing option from the latest version of WhatsApp, which was released last week. Once you've installed the app, you'll be able to link directly to HERE WeGo to view or navigate to a location sent within WhatsApp.
So how does it work? When somebody shares a location in WhatsApp (using the + symbol next to the text entry field), you'll receive a map within the message thread.
When you tap the map, the 'Choose application' box will pop up, choose to use HERE WeGo and our app will automatically show the destination.
To get directions to meet your friends all you need to do is tap the route button at the bottom right of the screen.
Once you've done that, you'll get a list of navigation options, including car, bicycle and public transport, with the quickest options appearing at the top of the list. You can also pick from a variety of other navigation choices, with tabs along the top of the app offering directions for walking, taxis, car sharing and more.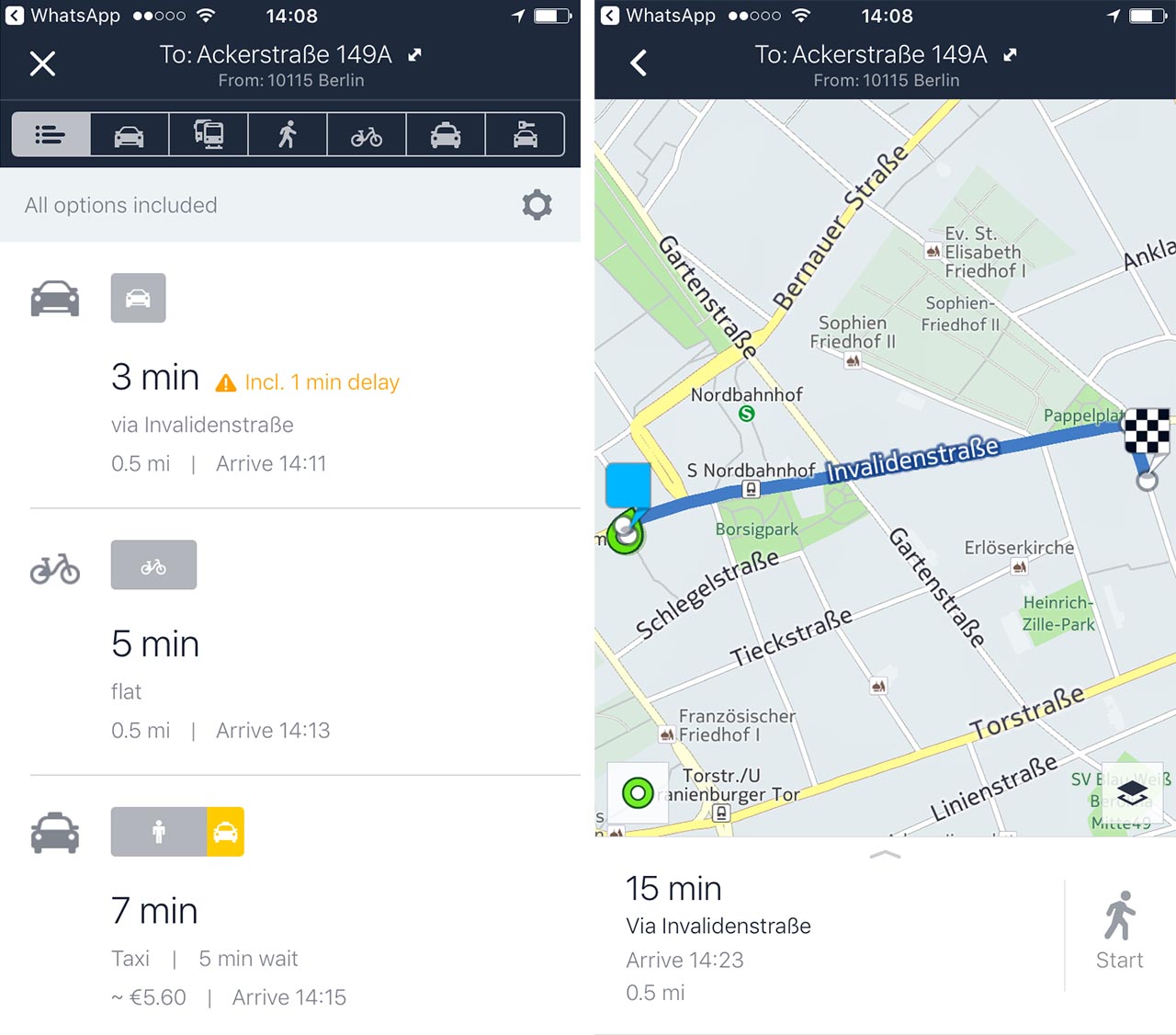 Simply tap the option and arrival time that suits you best, and HERE WeGo will provide all the directions you need.
One of the first people who tried this new WhatsApp feature was Gerrit Schneemann, a senior analyst at IHS Markit, who said: "HERE finds another way to engage with its mobile user base. Now people have another option in the messaging app to gain access to a growing number of mobility services".
Have you tried using HERE WeGo from WhatsApp yet? Leave a comment and let us know what you think.
Sign up for our newsletter
Why sign up:
Latest offers and discounts
Tailored content delivered weekly
Exclusive events
One click to unsubscribe