Turn-by-turn navigation with HERE for iOS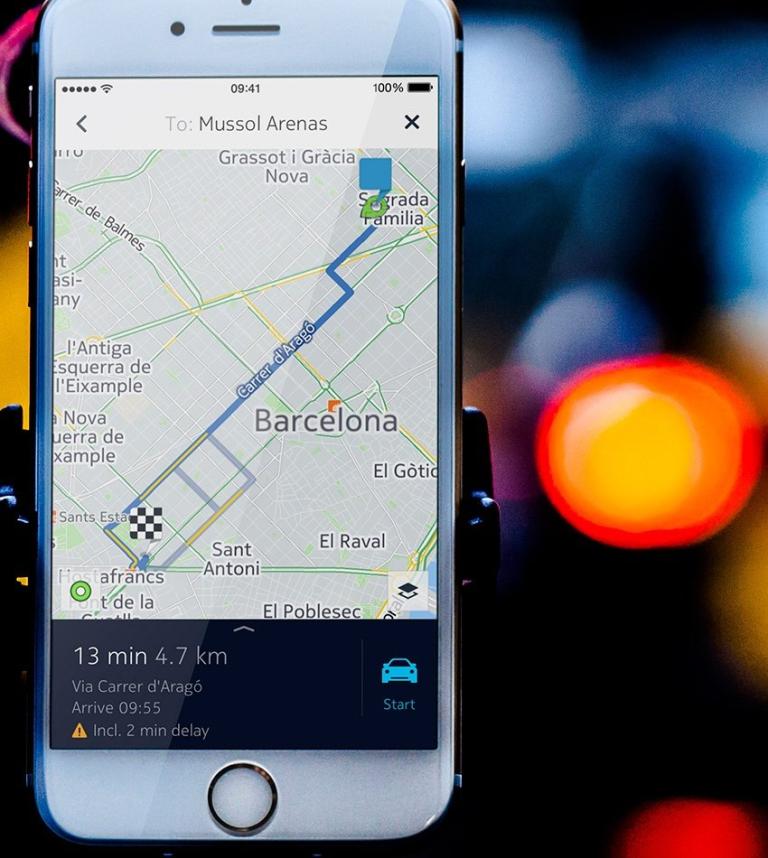 We've already shown you how to get started with HERE for iOS, but it's not just about mapping. Turn-by-turn navigation will help you drive to your destination by the best route with spoken directions. It's easy to get to grips with, too – read on for all you need to know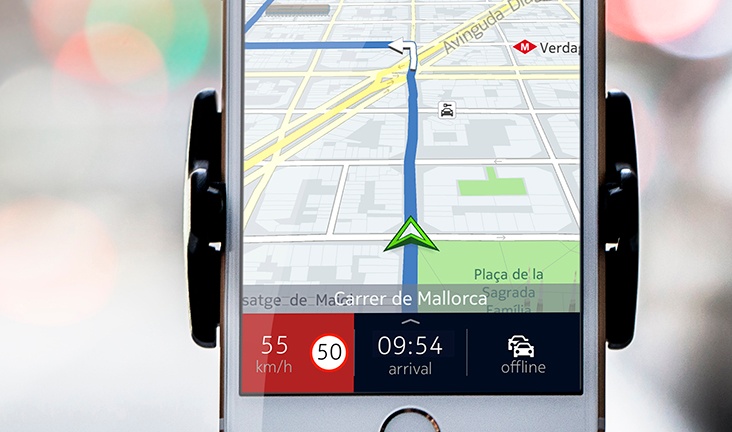 HERE for iOS offers 3D mapping and turn-by-turn navigation. To activate it, tap the menu button in the top-left corner, and pick 'Drive'. You'll see the map views subtly change – from an overhead perspective to a 3D viewpoint – and the menu is also more easily accessible, with larger, arm-length-friendly buttons. This is ideal when you're travelling in a car and just want the most straightforward options.
HERE for iOS helps you on your daily commute and on your weekend road-trip
At this point, you can just start driving and using HERE for iOS to know where you are and check the traffic flow. When you're commuting to work, this is how you would probably use the app, because you don't really need turn-by-turn navigation.
But if you're going to an unfamiliar place, for a weekend road-trip for instance, you can enter your destination by tapping the 'Set destination' search bar at the top of the app, typing in the address or name of the location you want to navigate to. As you type out the address, different locations pop up to make things quicker, and you'll also see a list of previous destinations below.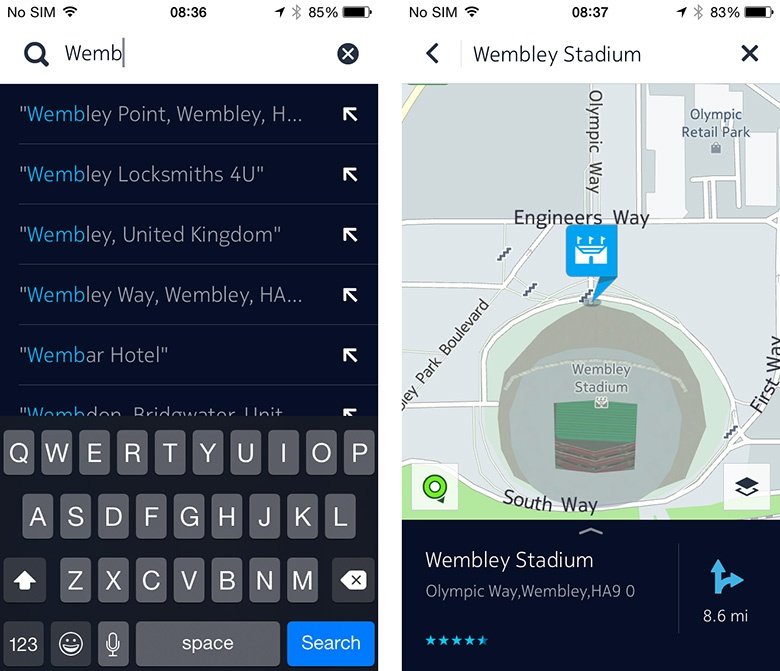 Dragging up the menu from the bottom of the screen throws up some additional options, including alternative routes and the ability to stop navigation and head back to the regular Drive page. There's also a Settings button and one to change the details at the bottom of the screen when you're traveling. These are set to show speed, your arrival time and any traffic delays by default, but you can also change them to show time to go, distance to go and the direction.
When you've actually picked a destination – either by entering the address or name, or by tapping a recent destination, all you need to do is press 'Start' to get turn-by-turn directions. The app shows exactly where you need to go, complete with big arrows at the top of the screen and accompanying audio directions.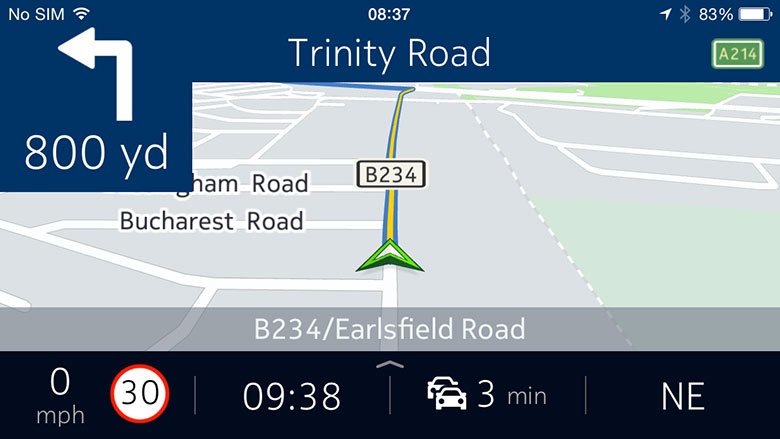 Changing Drive settings
There's plenty you can do to customise the experience too, simply by tapping the Settings button from the menu. Drive settings bring up a host of different options, including: Map options, Route options, Speed alerts, Traffic, Units and Voice options.
Tap Map options to change the way that the Drive mode looks, where you'll be able to change things like the map orientation and direction, pick from day and night modes (with darker colours that create less glare in low light), add 3D buildings and landmarks to your maps and more.
Route options does exactly what it states, letting you switch between different types of route – avoiding toll roads if necessary, taking in different routes including ferries and tunnels, and even including motorail trains.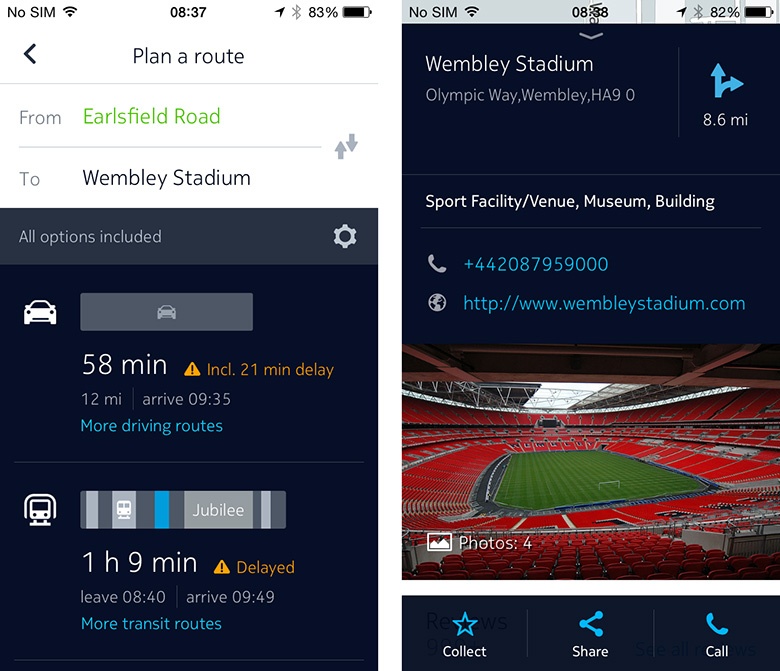 You can even change the voices HERE for iOS uses – tap Voice options, and then 'Manage voices', where you can pick the language and gender you're most comfortable with. There's also a tab at the top, to let you add high-resolution voices to the mix. These take up slightly more space on your iPhone, but they'll also provide better quality.
All this adds up to a compelling free sat-nav app that's perfect for the iPhone, and wherever you're heading HERE for iOS will help to get you there. There are plenty of other tips and tricks to get even more out of HERE for iOS too, and we'll be bringing you more walkthroughs in the next couple of weeks.
Sign up for our newsletter
Why sign up:
Latest offers and discounts
Tailored content delivered weekly
Exclusive events
One click to unsubscribe