Today is World EV day. Here's everything you need to know about it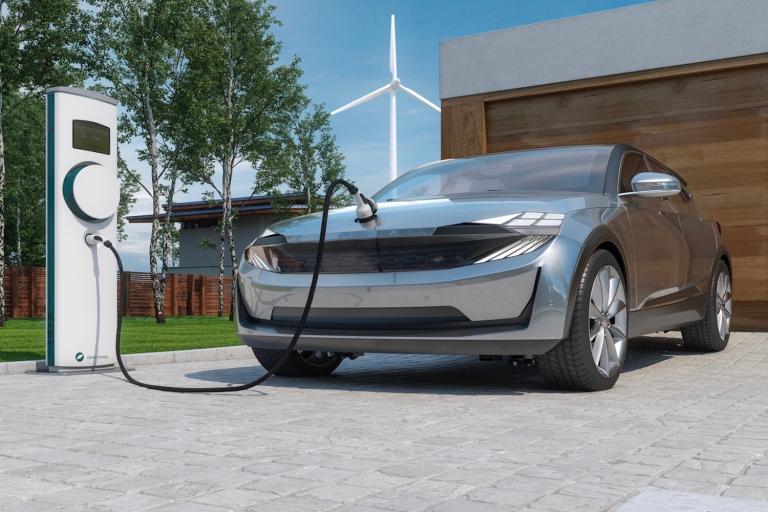 Wednesday, September 9th is World EV Day – find out where your country ranks, and discover some of the innovations driving the EV revolution.
As the world battles with the enormous and ongoing implications of the COVID-19 pandemic, Germany's €130 billion stimulus package is significant for several reasons.
Not only does the package aim to boost Germany's economy and job market, but there is a heavy emphasis on doing that in a sustainable, environmentally-friendly way.
Critical to its vision is a €15 billion boost for electric vehicles (EVs). Along with grants for EV purchases and an investment program for e-mobility manufacturers, e-charging infrastructure will get an upgrade. Money will be invested in railways and electric-powered buses and trucks.
While that might seem a bold move for a country famous for its car industry, Germany is not alone.
The International Energy Agency (IEA) has found that countries all over the world are moving away from subsidies for EVs towards policies such as zero-emissions vehicles mandates and fuel economy standards.
In that climate, World EV Day begins its inaugural year. The event is designed to celebrate all things e-mobility and encourage consumers to embrace the sustainable transport revolution.
How high is the uptake of electric vehicles now?
Electric car sales have soared since they came onto the market in the first half of the decade. They topped 2.1 million globally in 2019, surpassing 2018 – already a record year – to boost the stock to 7.2 million electric cars, the IEA says.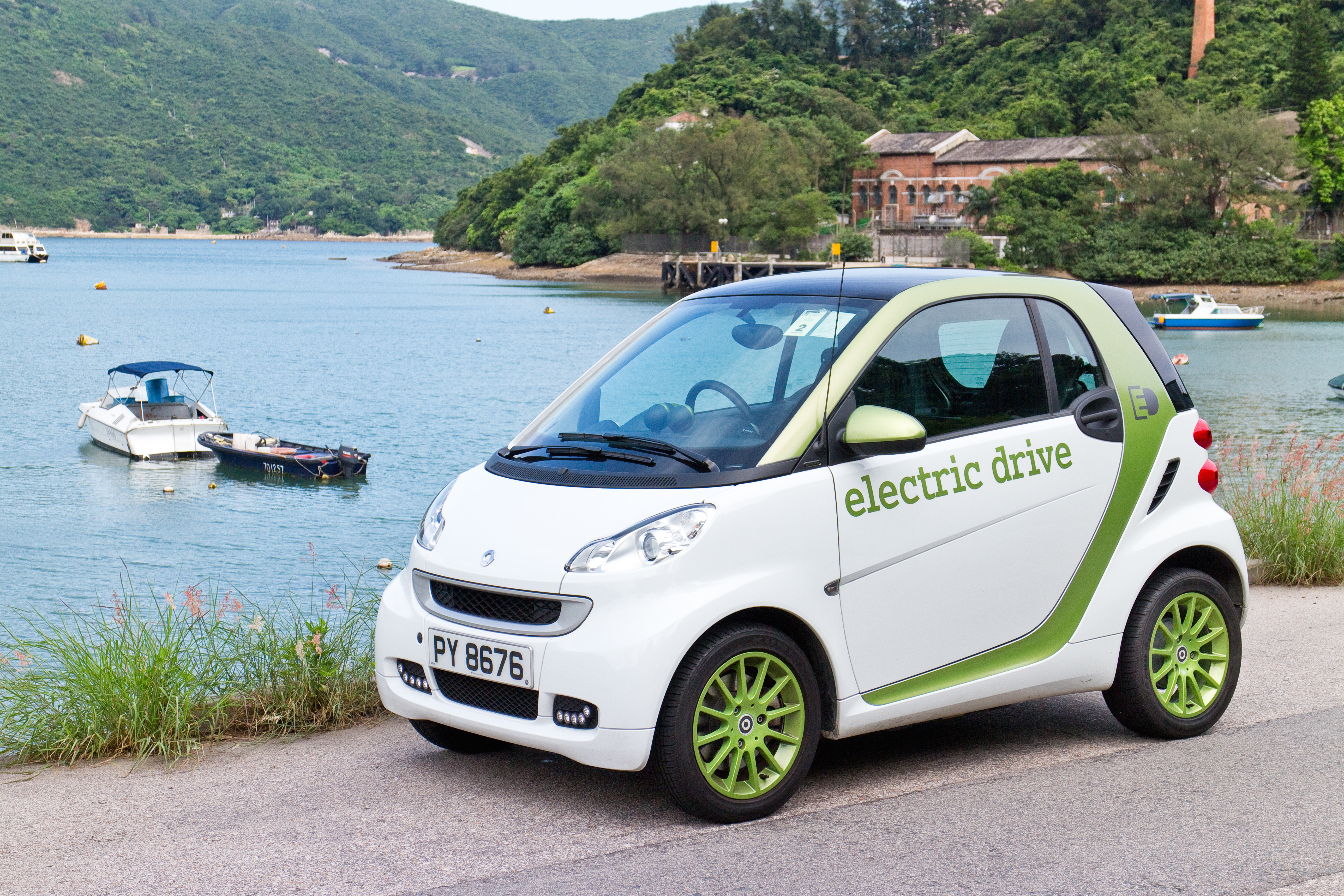 China is adopting electric vehicles on a huge scale.
That market penetration is highest in Norway, where 3.3% of the population drives an electric car. By number of sales alone, China is in the top spot, with close to 1.18 million plug-in electric cars sold in 2019.
These figures stand out all the more given that this year has been slow for car sales in general.
And over the next five years, carmakers plan to launch a further 200 new electric car models, many of which are popular models such as utility sports cars. All this points to greater mass market adoption, and a move away from the high price points which have historically put some consumers off.
Vehicles other than cars are also electrifying. e-scooters have been given a boost by the pandemic in countries such as the UK, while trucks and buses are increasingly the focus of legislation. Yet challenges remain.
Will I be able to charge my electric vehicle?
Range anxiety remains one of the stumbling blocks for consumers. Car manufacturers are competing as to who can design the EV with the longest range. While Tesla claimed to have that record until recently, the Lucid Air has an estimated 517 miles of range, or 832 kilometers, putting it at the front of the race - for now.
Range is as much of an issue for fleet operators as it is for individual car drivers. This is especially true when at least 17 countries have announced 100% zero-emission vehicle targets or the phase-out of internal combustion engine vehicles through 2050.Fleet operators have more incentive than ever to move towards electric trucks.
Key to addressing this is technology which can show where charging stations are and help drivers plan their route. This is even more critical since electric vehicles, in contrast to internal combustion engine cars, can take several hours to charge. Being able to see how much of the battery is left at any given time, and how much of the battery needs to be charged to complete a trip, can also reassure drivers and fleet operators.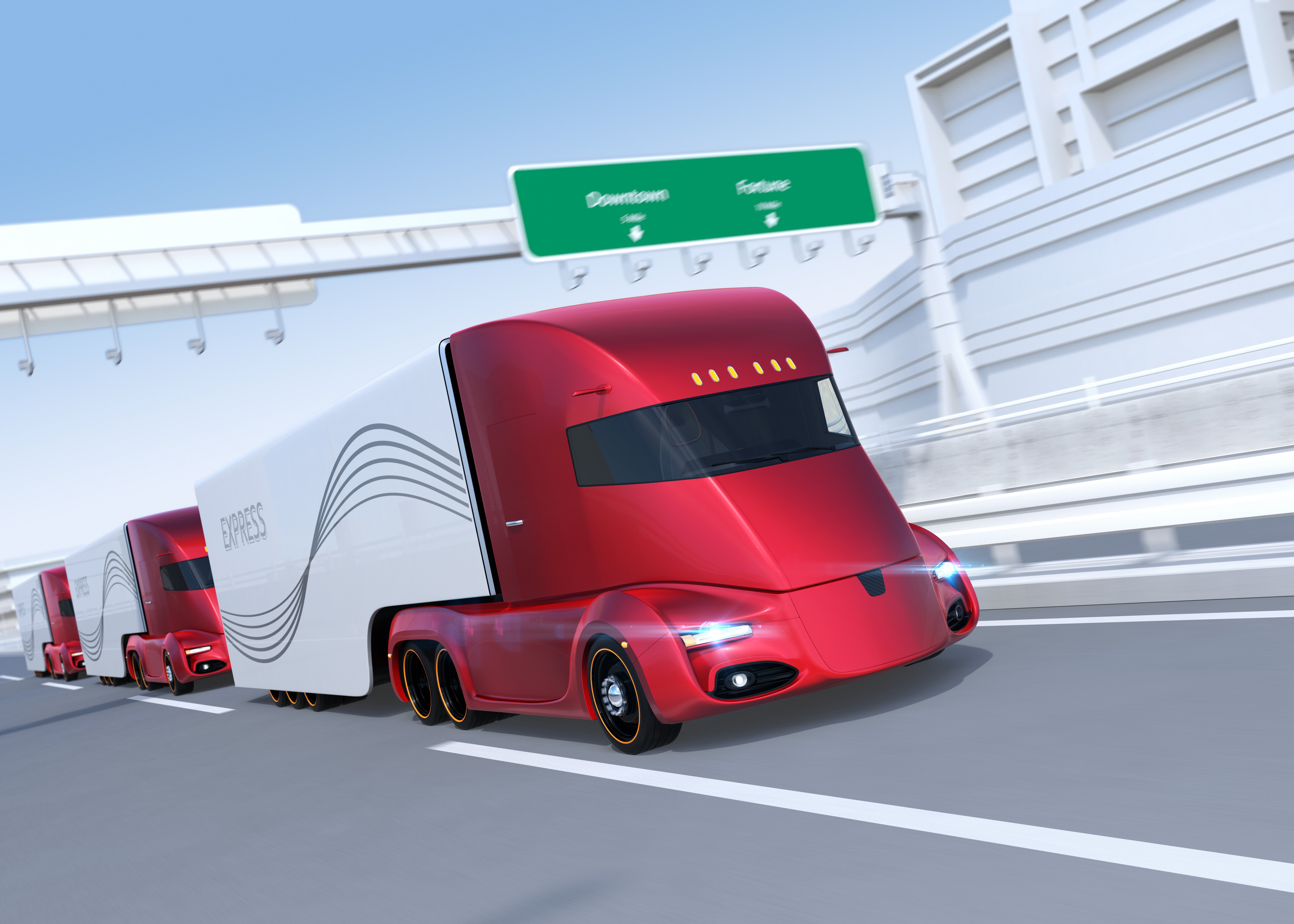 Now that so many countries now have zero emissions targets, electric trucks will become more prevalent on our roads.
Some countries have introduced mandates to build charging infrastructure along road corridors and fuel stations to address the shortfall.
HERE EV Routing can help drivers plan a route by inserting fast charging stops, got from HERE's extensive source of EV charging stations. It is currently available for middle and last mile use cases for trucks as well. The latest release of the API will also tell you which countries have full, moderate or low coverage, based on the probability of finding reachable EV routes in the respective region. This categorization is also defined at a state-level for larger countries, such as USA and Canada. On top of its services, HERE combines its own static and dynamic data of EV charging stations including the location, plug type, price, payment method and the waiting time.
"Our range map also allows the driver to see the reachable area from current car position given the battery status and surrounding street network, whilst multi-stop routing provides the driver with an automatic routing service, including stops at charging stations, to identify the fastest option," said HERE Technologies' Head of Partner Organization EMEAR , Dieter Lange.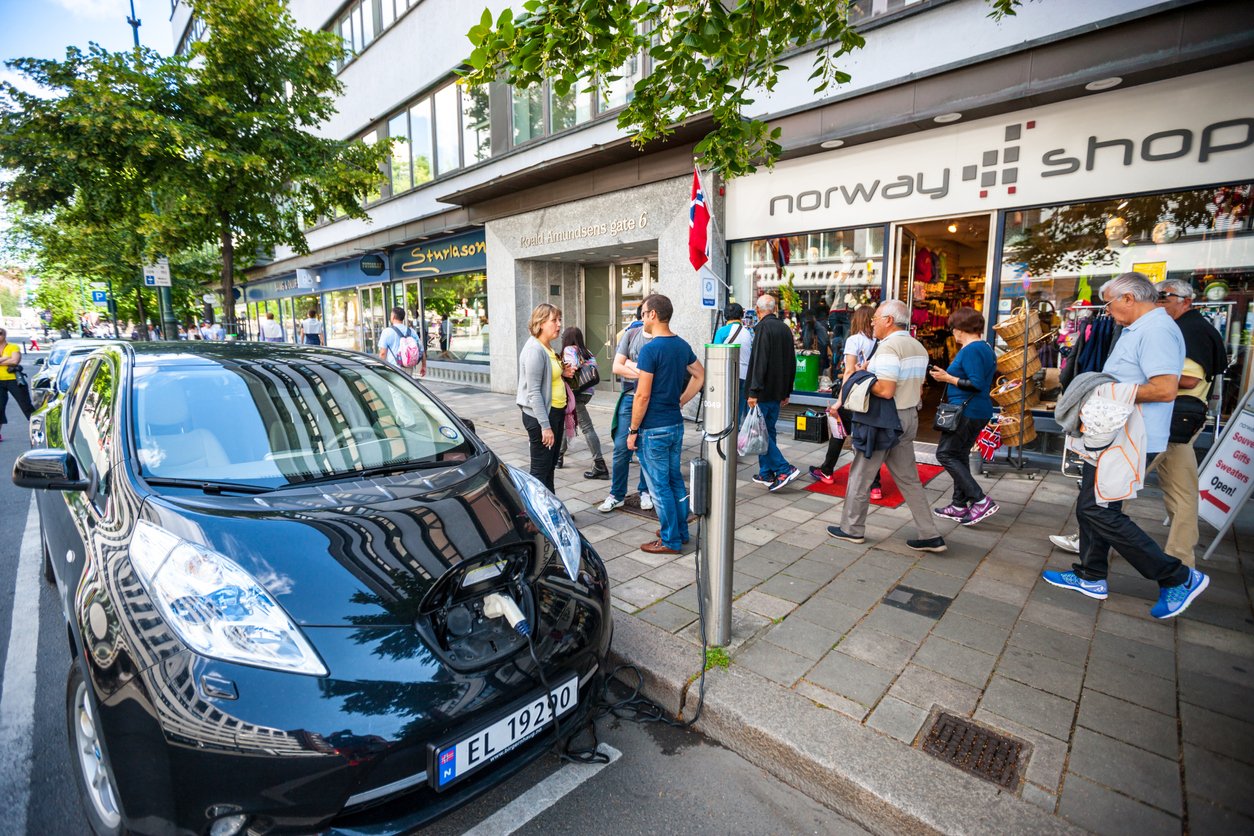 Norway has more electric vehicles per person than any other country.
What the future holds
By alleviating this anxiety, location technology could ultimately help to increase uptake of electric vehicles. The IEA has stated that when governments adopt electric fleets for public transport or other uses, this has two main benefits. Firstly, the public are exposed to the technology and secondly, it allows public authorities to lead by example.
Immense Solutions' CEO Robin North and HERE Technologies' Head of Partner Organization EMEAR , Dieter Lange talk about how their partnership will support the transition to electric vehicles.
A partnership between HERE and Immense Simulations uses simulations to help fleet managers, infrastructure operators and regional transport planners test scenarios. This can help take away some of the uncertainty about introducing fleets of electric vehicles to the transport mix.
Innovations are only set to continue, including working towards producing electricity entirely from renewables and improving battery life and cost. With so much happening globally, EV Day next year could be taking place in a very different world.
Find out more about HERE Technologies' Project EV and how you can get involved here.
Countries ranked by EV use per capita
1. Norway

2. Netherlands

3. Sweden

4. Belgium

5. United States

6. United Kingdom

7. France

8. Japan

9. Germany

10. China

Source
Sign up for our newsletter
Why sign up:
Latest offers and discounts
Tailored content delivered weekly
Exclusive events
One click to unsubscribe