The future of Innovation at HERE is about using AI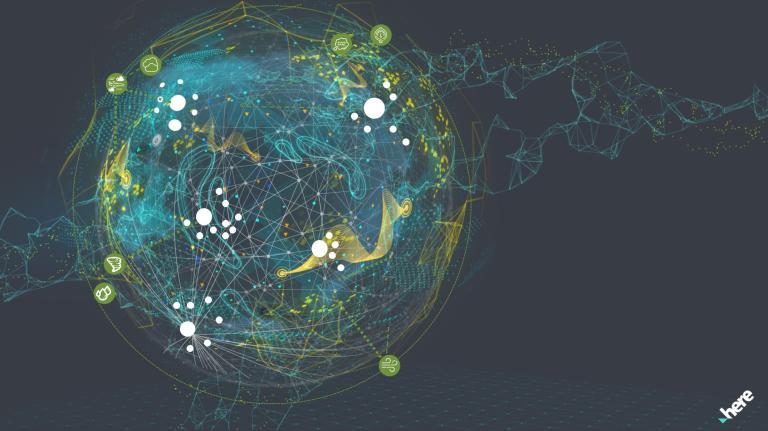 We understand the critical value of knowledge and intelligence. That is, Location Intelligence
. That understanding has enabled us to evolve
beyond mapping services
, and into a Location Intelligence provider – and we continue to evolve. Today, we're rapidly transforming HERE into an AI company.
If you look at needs of drivers, auto manufacturers, logistics managers, entrepreneurs, or developers creating their own apps – the reality is that these groups require more than raw maps to keep their services on the cutting edge. What consumers want is an "intelligence" component – and our future is in providing the Location Intelligence that customers need to create innovative and compelling solutions.
Drivers want a map that can help them navigate roads with lane-level precision. Fleet managers want to optimize their routes to get the most efficiency out of their workforce. On GitHub, there are over one million developers working on location-specific types of applications. Our shift to AI is born from both the demands of the marketplace, and the demands we place upon ourselves to bring new technologies to market.
Putting the parts together to create better solutions
We already work with AI technologies like Machine Learning, Computer Vision, Deep Neural Networks, Sensor Fusion, and Natural Language Understanding. What we're doing with these elements is less about how we're developing them individually and more about how we're applying them in very intelligent ways. The way we utilize these technologies is extremely advanced in the sense that we're getting maximum value out of the data that we have.
Take, as an example, that we can combine Computer Vision with Deep Neural Networks. Using those two AI-based technologies, we can accurately and automatically identify in real-time road signs and objects on the side of the road. Or, how we use Natural Language Understanding to look at websites and extract complex information about points of interest. These are just a few examples of how we're collecting data ourselves, and from our industry partners.
We apply AI to discover the relevant information from these sources – vehicles on the road, websites, 3D building outlines, mobile devices, and more. This becomes an index of the physical world around us. Because those objects around us are analog, it's a very big task. There is, after all, a lot to the physical universe.
In applying AI to the task of collecting and indexing all these attributes, we evolve from providing locations as points on a map, to providing rich data about that location in near real-time. What are the hours of operation for that business? Does that café have my favorite dessert? What's the name of that building? What's the speed limit on that road at this hour of the day?
The answers to all of these questions are collected and elevated above a raw map of an area, and become a detailed picture of the world we call the Reality Index. The ability to effectively crunch all the data in that detailed picture of the world is what our AI solutions are solving right now.
In early January, we'll be attending CES 2018 in Las Vegas, and we'll be sharing more examples about how we are creating AI solutions that provide deep, data-driven services to our partners. I hope you will come by and see us--sneak preview of what's to come!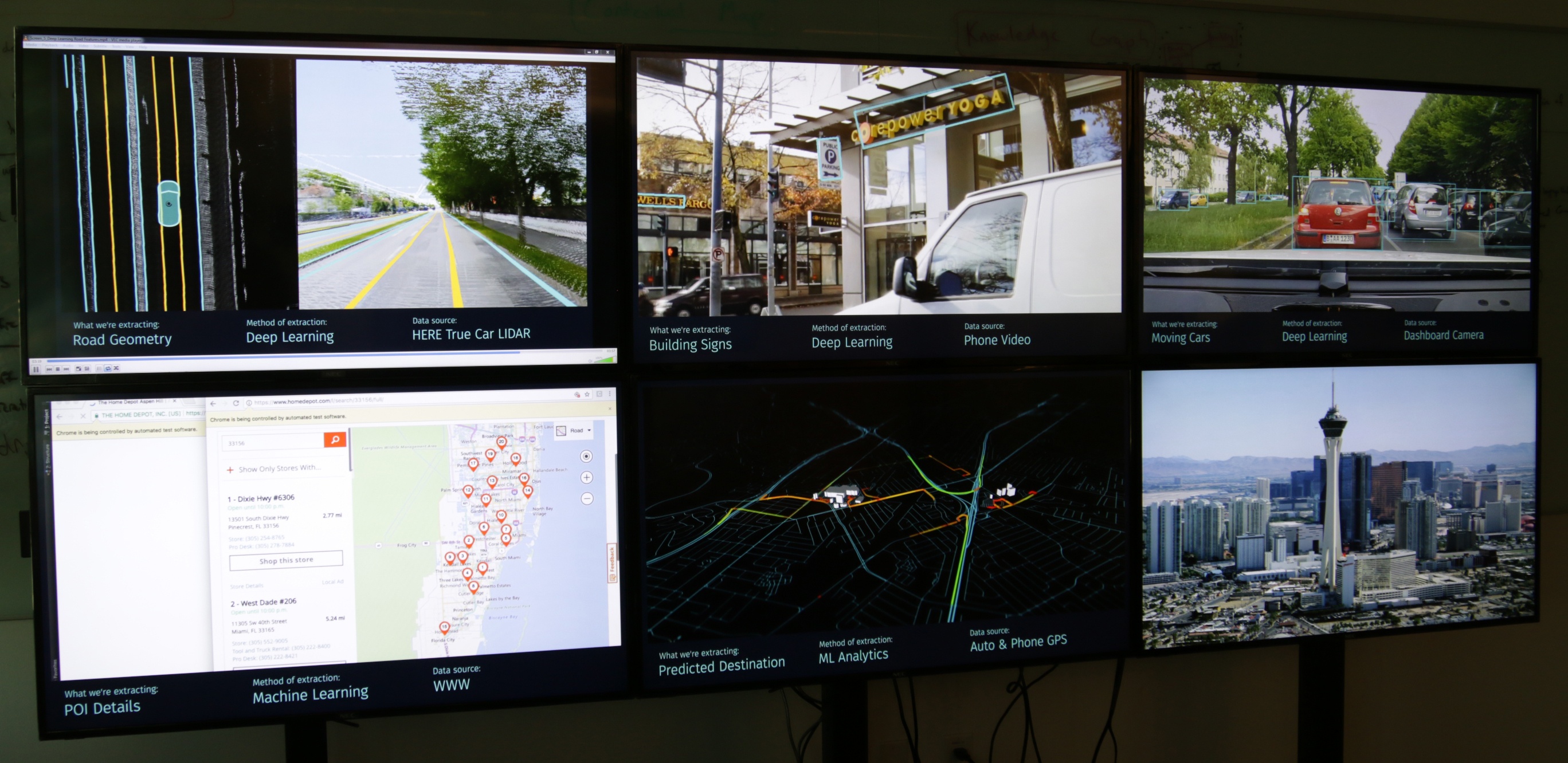 This was originally published as a LinkedIn article.
Brian Lent is the CTO of HERE
Sign up for our newsletter
Why sign up:
Latest offers and discounts
Tailored content delivered weekly
Exclusive events
One click to unsubscribe