How to swap Google Maps for HERE on Android and other pro tips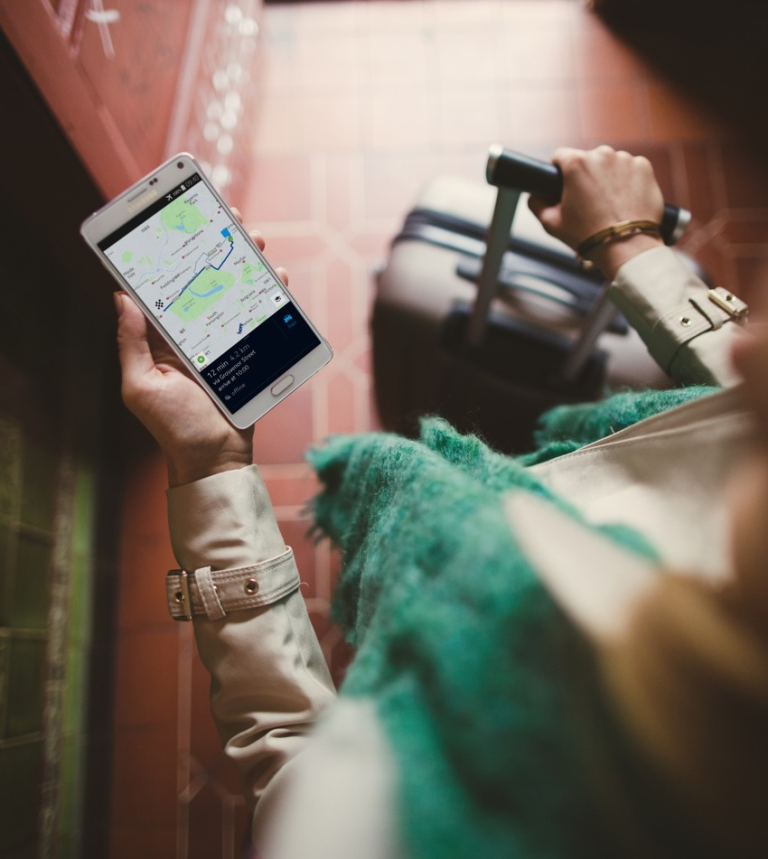 Fyi, HERE for Android has just surpassed 3 million downloads. There are loads of reasons to love the app, from its capability to provide offline navigation to real-time traffic information. But don't just take our word for it. Gizmodo recently published a list of six reasons to switch to HERE and even the Calgary Herald provided a few additional points, but with a few tweaks you can get even more out of the app. Here's how!
Change the default map to HERE
Your Android phone is probably set to open Google Maps by default whenever you click a location on your calendar or other apps, but it's easy to switch to HERE. To change the default from Google Maps, open the settings on your phone, tap Apps, find Maps and then select Clear defaults. Head back to your calendar, create a new entry, and type in a location. When you open the entry and tap the location, you'll be asked which application to use – pick HERE, and tap 'Always' to make sure HERE now opens by default.
Go offline
Conserve battery life on your Android phone by going offline – it means your phone won't need a constant data connection, helping you to eke out those important few minutes if you don't have access to a charger. All you need to do is tap the menu button at the top left-hand side of the screen, and click the 'Use app offline' option.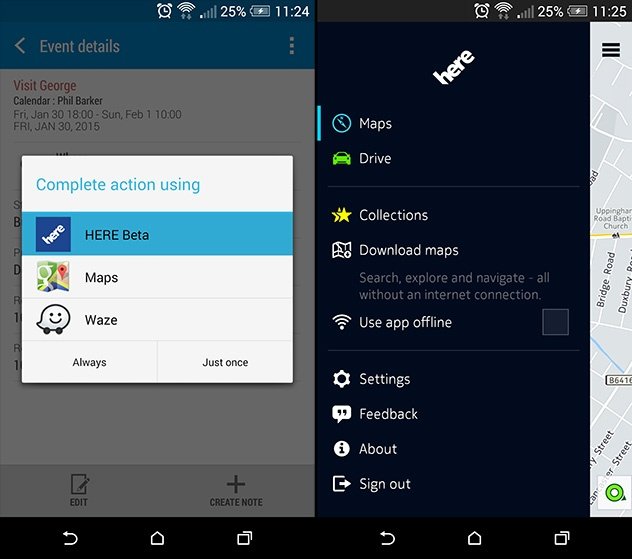 High-definition voices
HERE for Android offers clear, precise and easy-to-follow audio directions, but it's possible to make things even better with the inclusion of high-definition voices. You can download them in a range of languages too, including English, German, French, Spanish and Italian. Simply open the Settings option, tap Voice Navigation and click the icon for 'Get free Hi-fi voices'. Tap the Hi-fi tab, and select the voice you want to download.
Check out traffic updates
You can easily check out what the traffic is like around your location using HERE traffic map - simply tap the layers button in the bottom right-hand corner of HERE for Android, and you'll be offered three options: Map, Transit and Traffic. Opening Traffic gives you a map that looks pretty similar to normal, but with colour-coded roads to indicate congestion. When the roads are green, you know you'll be able to drive along at a regular pace, while amber means there's a little more congestion than usual, red indicates a more serious amount of traffic, or even accidents.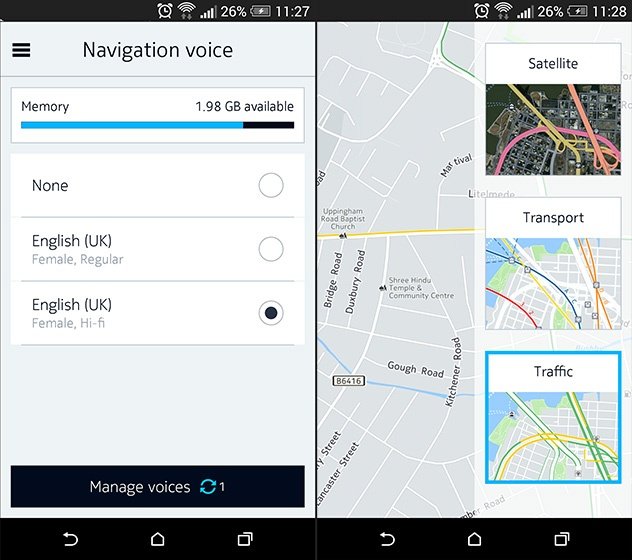 Use the Drive mode for your commute
It's easy to equate satellite navigation to routes and places you haven't been before, but there's no reason you can't put HERE for Android to good use on a daily basis. Enter where you work as a destination when you set off, and you'll get an estimated arrival time, including traffic updates, making it far easier to plan your journey down to the minute. It means you'll know when you have time to stop for coffee, and if there is an accident it's easy for HERE to offer alternative routes.
These are just a few of the tips to start getting the best out of HERE for Android though – join us next week when we'll be bringing you more!
Sign up for our newsletter
Why sign up:
Latest offers and discounts
Tailored content delivered weekly
Exclusive events
One click to unsubscribe