November 2019 Release Highlights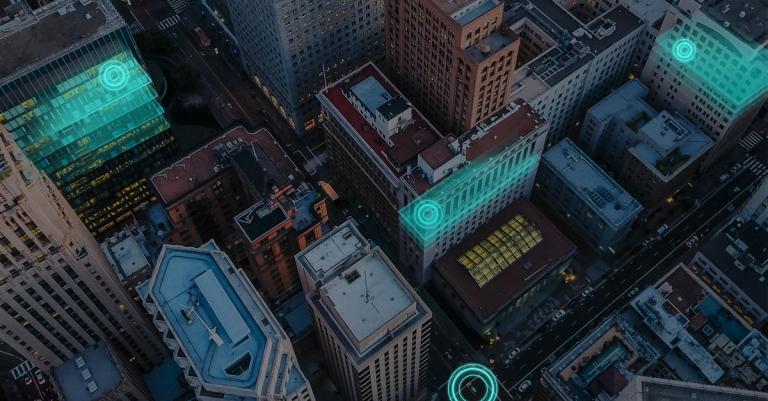 Welcome to the latest release of the HERE Location Suite. This post covers the D111 release of the HERE Location Suite.
This release includes updates of: Maps API for JavaScript, Geocoder API, Geocoder Autocomplete API, Routing API, HERE Tracking, Fleet Telematics API and Map Data for Mobile SDK.
This release is mainly a maintenance release.
The release highlights are:
Bicycle routing (beta) is now supported in matrix calculations

Sensors support in HERE Tracking

System status page is now available on the HERE developer portal
You will find all API documentation on the Developer Portal.
For more detailed information about the major improvements of the HERE Location Suite Services and Products, see the sections below:
Maps API for JavaScript (Version 3.1.8.1)
We added getters and setters for the "elevation" and "extrusion" properties of the H.map.Polygon object.

H.map.Marker now respects the "altitude" component of the geometry.

The new H.map.Icon "stickHeight" option enables the extrusion of the icon in the screen space.

The rendering of the skybox was improved - it does not overlap with the extruded features of the map.
Beta version of bicycle routing is now supported in matrix calculations.
We added support for Sensors. Users can ingest sensor data, and create custom rules for Sensors and be

notified with events related to sensors.
Fleet Telematics API (Version 3.0.25)
Usage of live traffic along the route can be customized:

How long into the future to use the current live traffic speeds before phasing out into traffic patterns.
The following services had new releases with minor changes:
Geocoder API (

Version

 

6

.

2

.

195)

Geocoder Autocomplete API (

Version

 

6

.

2

.

195)

Map Data for Mobile SDK Version 8.30.102.152 (November 2019)
IMPORTANT INFORMATION:
System status page now available
System status for HERE Location Services can be found at status.here.com. Use this site, or use the 

system status API

, to check for any events impacting HERE services.
Sign up for our newsletter
Why sign up:
Latest offers and discounts
Tailored content delivered weekly
Exclusive events
One click to unsubscribe