CES 2022: the emerging location tech to watch this year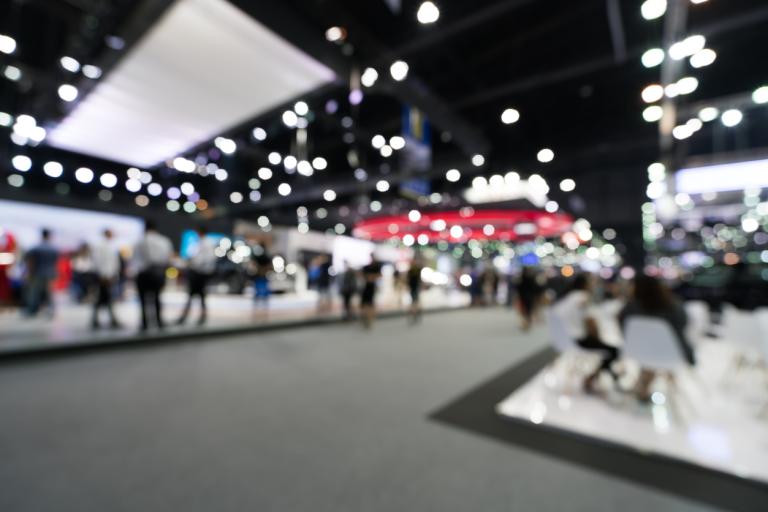 CES provides the opportunity to see the latest, greatest — and sometimes wildest — technology inventions and ideas. We've rounded up 5 innovative uses of location technology from this year's event.
Whether you attended CES 2022 virtually or in-person, there were plenty of launches and announcements to get excited about — and location technology was top of mind. Here are our top picks from Las Vegas.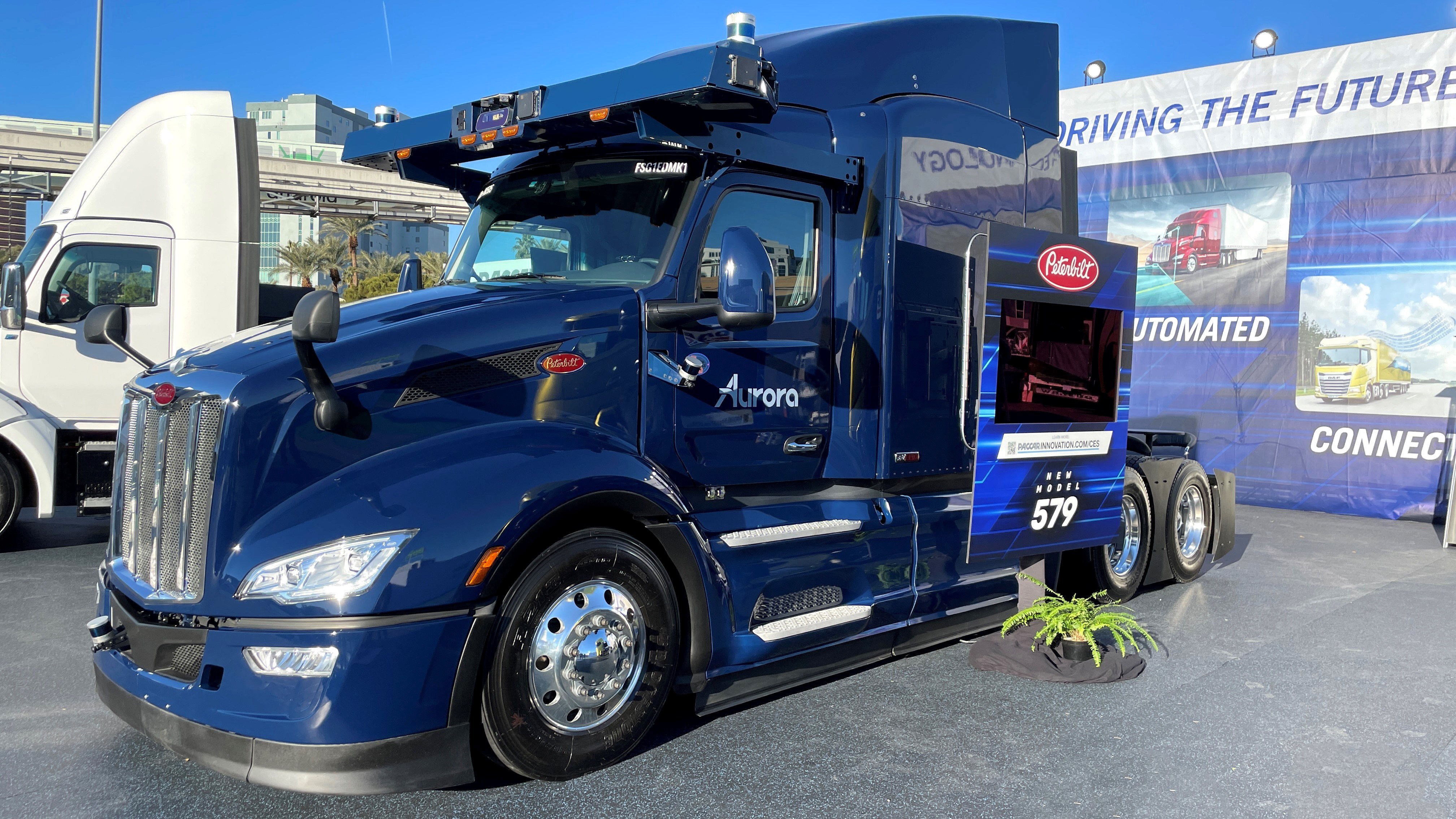 At CES 2022, PACCAR showcased three state-of-the-art vehicles, including Peterbilt's first model 579 that has been equipped with a Level 4 advanced autonomous system. Image credit: Peterbilt.
PACCAR
PACCAR focuses on the design, manufacture and customer support of light- to heavy-duty trucks under the nameplates of Kenworth, Peterbilt and DAF. This year at CES 2022, the future of trucks was a theme as electric, connected and autonomous trucks took center stage with PACCAR. The company showcased three state-of-the-art vehicles:
Kenworth T680E: This is the company's first class 8 zero-emissions battery-electric vehicle. The vehicle has a range of 150 miles with an impressive less than 3.5-hour charging time.
DAF XG+: This vehicle was recently named International Truck of the Year 2022. It features connected services through their proprietary fleet management platform which monitors driver performance, fuel consumption, vehicle location and more.
Peterbilt Model 579: The self-driving Peterbilt Model 579 is especially exciting as it uses mounted sensors, cameras and lidar to detect changes in real-time while working in conjunction with maps and historic data to operate safely and effectively.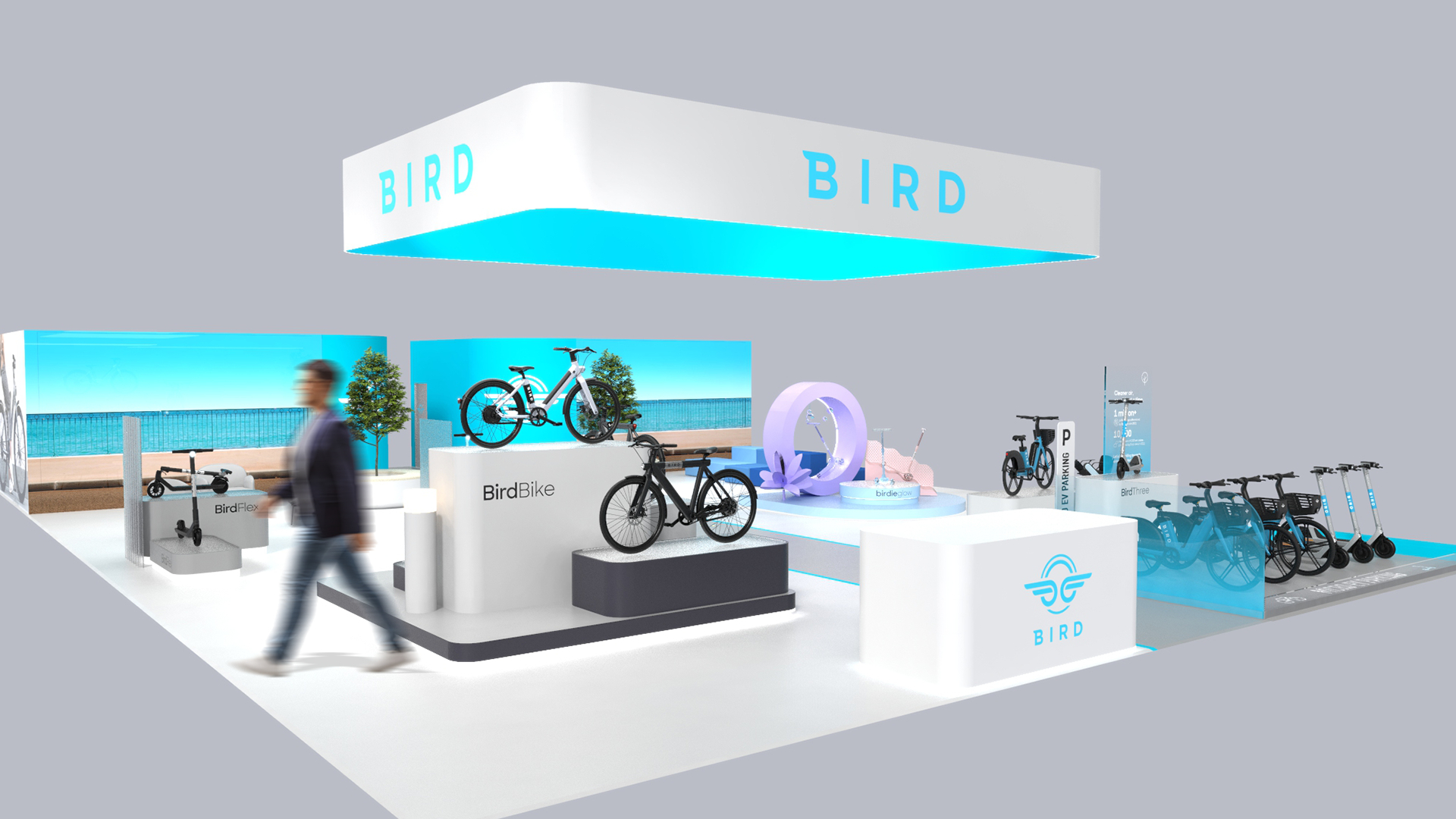 At CES 2022 Bird highlighted their focus on accessible sustainability. Image credit: Bird.

BIRD
In their CES 2022 press release, Bird's Senior Vice President of Consumer Products and Government Partnerships, Brian Buccella, stated: "Given transportation is one of the leading contributors to carbon emissions, we are committed to electrifying it and making it more efficient and fun for everyone."
First announced in December of 2021, Bird showcased its new eco-friendly E-Mobility suite for the first time at CES. While best known for their scooters, the suite included their e-assist Bird Bike, the Bird Flex e-scooter and a child-friendly option, the Birdie Glow children's kick scooter.
To operate effectively, Bird uses a proprietary vehicle location technology. This allows them to locate their scooters and bikes throughout a city, observe if the products are parked appropriately and help users identify safe riding zones.
Quanergy
Another solution utilizing location technology in the urban mobility space is Quanergy Systems. Quanergy is a technology company that creates lidar solutions for various applications. This year at CES, they highlighted their 3D IoT LiDAR solutions for smart cities. According to the company's press release, the solutions include, "smart mobility, retail flow management analytics, building occupancy management and perimeter intrusion detection."
Quanergy's CEO Kevin Kennedy said: "Quanergy's 3D LiDAR Flow Management solutions are disrupting the IoT market by providing the accurate real-time data needed by mission-critical applications to automate the next best action and enhance people lives and safety."
To demonstrate its 3D LiDAR Smart City Flow Management Solution, Quanergy showcased several demos one of which was Smart Mobility Station, where lidar sensors and software work together to provide electric vehicle-charging robots with effective navigation.
Citroën Skates, a fleet of autonomous and interconnected robots that carry a variety of bespoke pods, will allow users to enjoy 24-7 access to the service of their choice. For example, they can benefit from a relaxed environment to read a book, or practice sports while traveling from A to B.
Stellantis
Over in the automotive industry, worldwide automaker Stellantis had an impressive lineup. Taking into consideration that, in July of 2021, the company announced its plan to invest over €30 billion in electrification and software by 2025, models from Chrysler, Fiat, DS, Citroën and Jeep displayed varying degrees of autonomy, connectivity and electrification.
Many of the vehicles including the new electric Fiat 500 (the first city car with Level 2 autonomy) and the Jeep Grand Cherokee 4xe are connected vehicles utilizing the infotainment system, Uconnect. Uconnect enables in-vehicle music, phone, maintenance report, roadside assistance, navigation (powered by HERE Technologies) and more.
It wouldn't be CES if there weren't a couple of showstoppers. Stellantis also displayed its Citroën Skate Mobility Concept, an EV/robot urban mobility concept that is an interchangeable pod on wheels that moves around cities via dedicated street lanes. So, in the future, you may see someone in the lane next to you lounging in an armchair or exercising during their morning commute.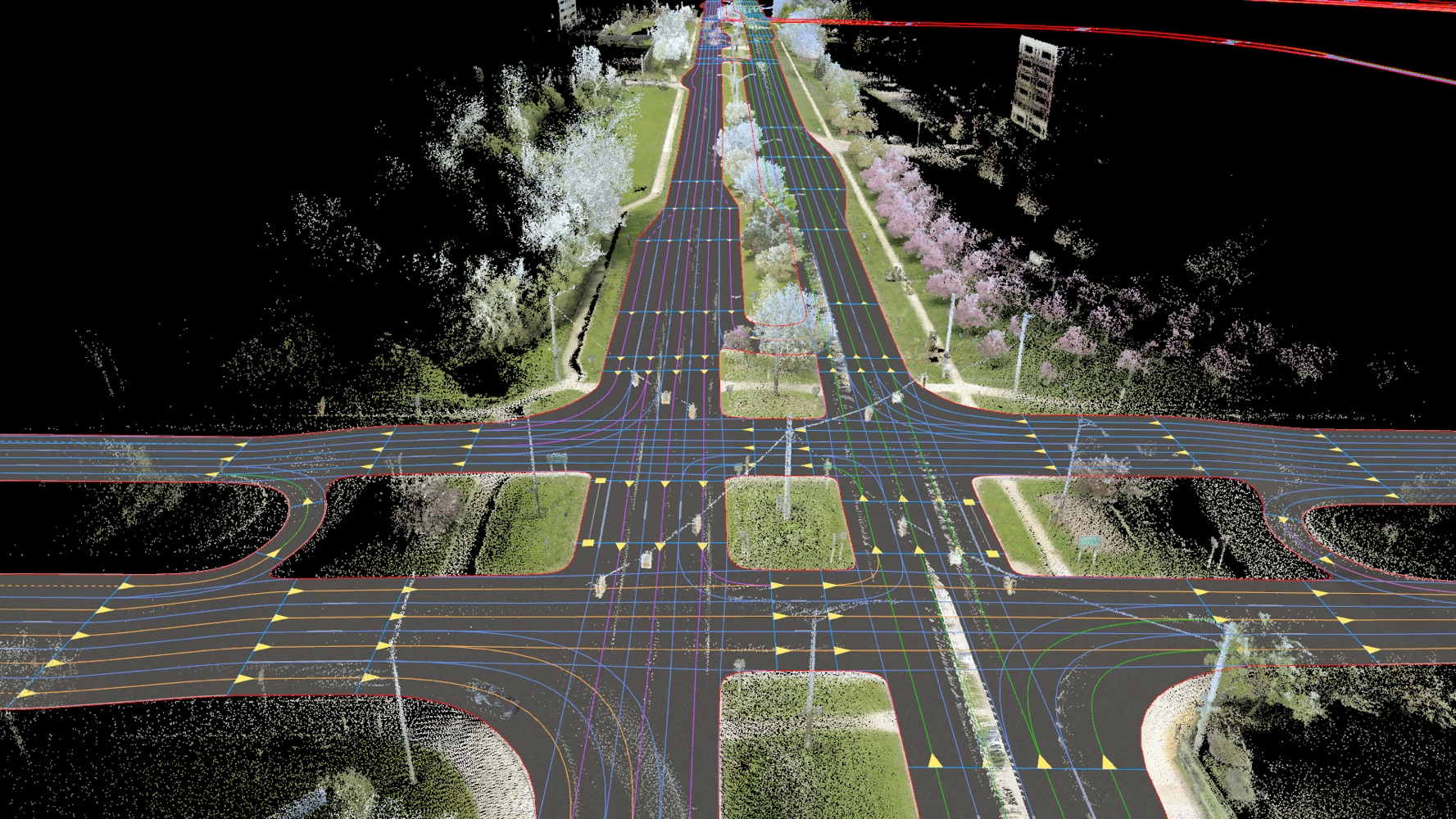 At HERE, we were proud to showcase our latest achievements in location technology at CES 2022.

HERE
HERE recently celebrated the regulatory approval of its technology, in a cross-industry collaboration with Mercedes-Benz, for use on public roads in Germany.
In their automated DRIVE PILOT system, Mercedes-Benz uses HERE HD Live Map. The cloud-based HERE HD Live Map gives automation added intelligence and enables automated vehicles to "see around corners" by delivering the vehicle system, in advance, precise information about the road ahead. In combination with the input from the vehicle sensors, the HD map data is used by the DRIVE PILOT to maneuver a vehicle on the public road network.
Safety and compliance functions are absolutely crucial, that's why at HERE we continue to make advancements in automation and do our part to accelerate road safety as we move toward a fully connected, electric and automated vehicle experience.
Didn't make it to CES 2022? Discover HERE CES 2022 live streams, this year's topics and the many benefits of leveraging location technology.
Sign up for our newsletter
Why sign up:
Latest offers and discounts
Tailored content delivered weekly
Exclusive events
One click to unsubscribe