HERE's tracking as a service locates products end to end, from parts to the whole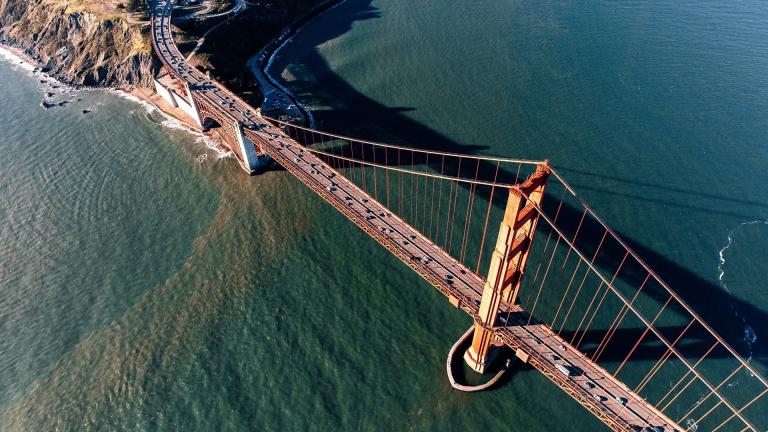 This was originally published as a LinkedIn article.
Indoor and outdoor global positioning and tracking, with on and offline capabilities are brought together in HERE's new end-to-end tracking as a service solution. This unique offering stands to generate significant savings in manufacturing, smart offices and supply chain.
End-to-end tracking is a vital tool at a time when billions of objects are connected and increasing complexity in the supply chain is creating more room for error.
From manufacturing of parts to the end whole, to shipping, delivery and distribution, companies face spoilage, products lost in transit, misplaced in a warehouse or plant and overall inefficiency in logistic planning due to inaccurate ETA calculation.
Conversely, tracking as a service will create substantial opportunities for efficiency and savings, ensuring separate components are in the right place, at the right time to build the product. To that end, we've been showcasing many of HERE IoT offerings this week at IoT World in Silicon Valley, where I was proud to present on the topic of location and how it helps us to make sense of a highly complex world.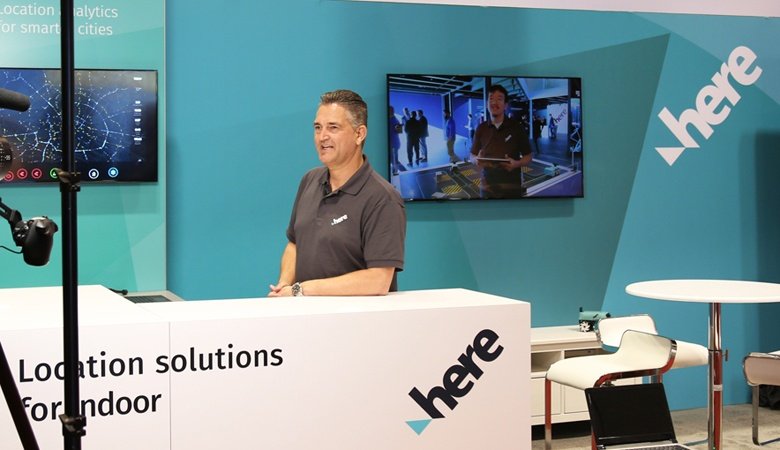 Our indoor positioning allows users to track items beyond GPS, and keeps tabs on goods in a warehouse, on the plant floor or stuck in customs, as examples. Indoor tracking offers the ability to better understand the location of products in transit while stored in temporary warehouses.
In addition, our offline positioning provides the means to stay informed as to the whereabouts of products even in areas where there are no network connections.
Tracking in manufacturing
Taking a look at the case for tracking as a service in manufacturing, our solution would work in four phases.
Phase 1 involves inbound logistics; parts must arrive on time and to where assembly takes place. The service begins at the point of production, tracking parts within that environment, to transport, distribution, forklift and assembly line.
Phase 2 involves synchronization with supply and the assembly line. Our precise indoor positioning system aligns a part with the exact point and place in the making process as it's needed (otherwise manufacturing would halt).
Phase 3 entails outbound logistics, as the finished product goes out to the point of sale and can be traced from inside the plant, in transport and to its final destination.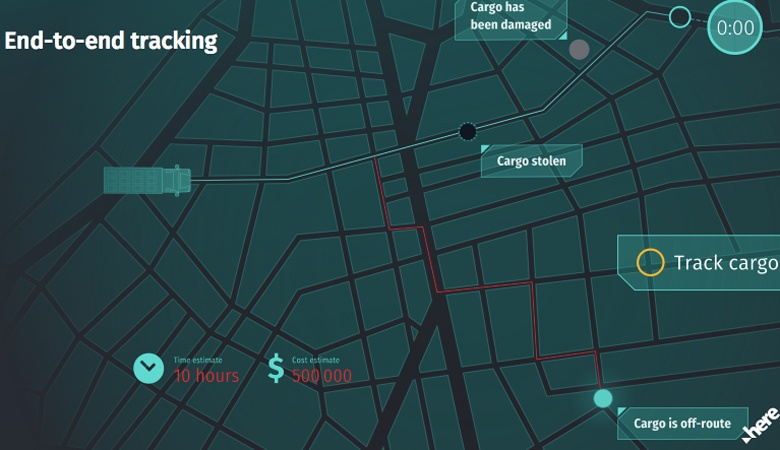 Where applicable, phase 4 would involve customary fleet management, tracking and tracing an asset, for example, after it's been sold and put into service.
These phases illustrate the end-to-end capabilities for an entire lifetime of a product. Whereas, traditionally a manufacturer would have to engage with several partners to make this happen, HERE's tracking as a service is a single offering.
The makings of an aircraft
For greater context, let's envision, for example, tracking as a service in an airplane manufacturing plant. The intricate structure and nature of an aircraft means there are more cycles of quality control and highly-valuable, critical parts are often misplaced.
Every time a part does not arrive on time, assembly is halted and the product line is stopped. In this industry, a delay can cost hundreds of thousands of dollars. Considering this figure multiplied by thousands of aircraft made each year, the opportunity for cost avoidance is significant.
Greater benefits
Furthermore, end-to-end tracking helps optimize the entire supply chain. In general, 90 percent of parts are early because 10 percent are late. Optimizing the 10 percent results in a highly-efficient just-in-time operation.
End-to-end tracking also influences service level agreements (SLAs). The visibility enables re-negotiation of terms with logistics partners, applying penalties to late deliveries, which stands to save many millions of dollars annually.
The software, application and tracker are fully integrated in this service. In the future, the capabilities could be integrated with a chip built into the part itself. But for now, all the pieces of the location puzzle are coming together in this new offering — our software, along with the open location platform and increased access to IoT devices.
Think about tracking as a service like an insurance policy of sorts. We'll make sure nothing gets lost in your smart factories or smart offices. We expect the first project to rollout at the end of 2017.
Sign up for our newsletter
Why sign up:
Latest offers and discounts
Tailored content delivered weekly
Exclusive events
One click to unsubscribe