How HERE Mexico is working toward a greener future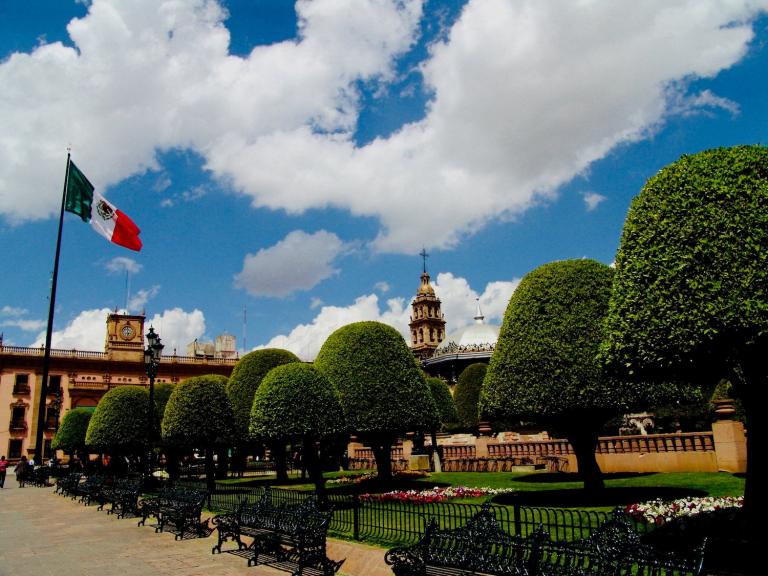 HERE Mexico is working to reduce its impact on the natural world, one plastic fork at a time.
What might be considered typical working conditions in Europe and North America – weekends off, and full legal benefits, for example – are still not standard practices for many Mexican employers.
But HERE Mexico, recently named one of the top 100 Places to Work for All, is one of few large companies in the region that offers these benefits in addition to upholding equality policies and programs to help ensure the inclusion of all employees. HERE Mexico's employee resource groups (ERGs) such as HERE Pride which supports LGBTQIA+ employees and community, and HERE Women Initiative Network (WIN) working toward gender parity, help foster awareness about social issues and promote equality in the workplace.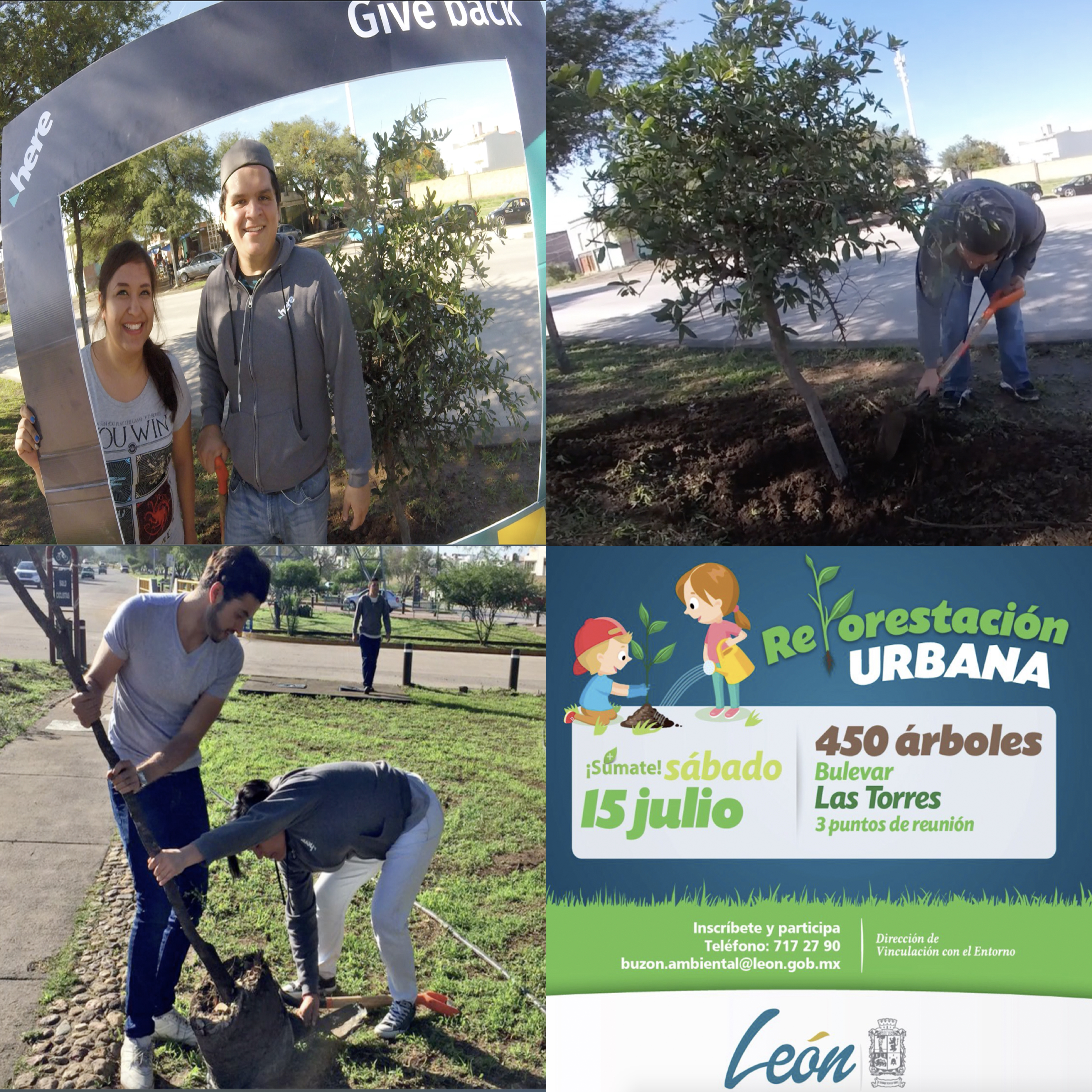 Approximately 100 HERE León employees and their families joined forces with the City of León administration to plant a total of 400 trees along a main city street, helping to improve air quality.
The HERE Mexico team also supports their community and is actively working to lessen their impact on the environment. According to HERE Mexico representatives, the HERE León office began working towards a smaller footprint in 2017 with a reforestation project.
In 2018, they realized the damaging consequences of single-use plastics, used in their cafeteria, and created a new ERG called "Be Green". The ERG worked to reduce the approximately 284,000 plastic items discarded per year by the office's 350 employees.
Speaking with Fernando Delgado, Business Operations Manager, and Gabriela Manrique, Spatial Data Specialist at HERE Mexico, helped us better understand the benefits of these green initiatives and why they make the HERE León office a great place to work.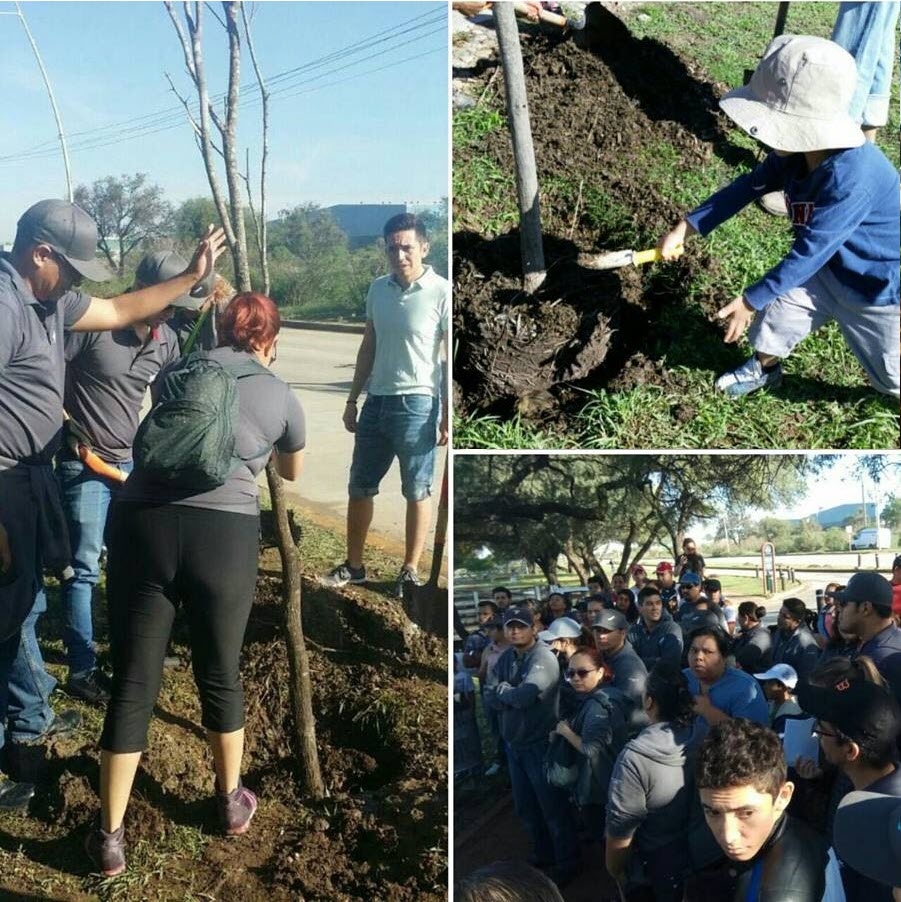 "...I am now more conscious of the items I use and buy. For example, I use reusable water bottles and when going to buy groceries, I always make sure to bring my reusable shopping bag." — Gabriela Manrique, Spatial Data Analyst, HERE Mexico
It's easy being green
HERE360 (H360): How is the Reforestation Campaign aligned with HERE León's overall goal of giving back?
Gabriela Manrique (GM): "...the Reforestation Campaign benefited the community because it created more green spaces and contributed to purifying the air, which is much needed in León. HERE León set an example for other companies to adopt these initiatives."
H360: What impact has the Reforestation Project made on the community?
Fernando Delgado (FD) "León is a fast-growing city with a need to keep and reclaim green spaces to help improve air quality, water supply and regulate the city's temperature. Having [more trees] teaches people - especially children - the importance of taking care of nature and its importance for humanity."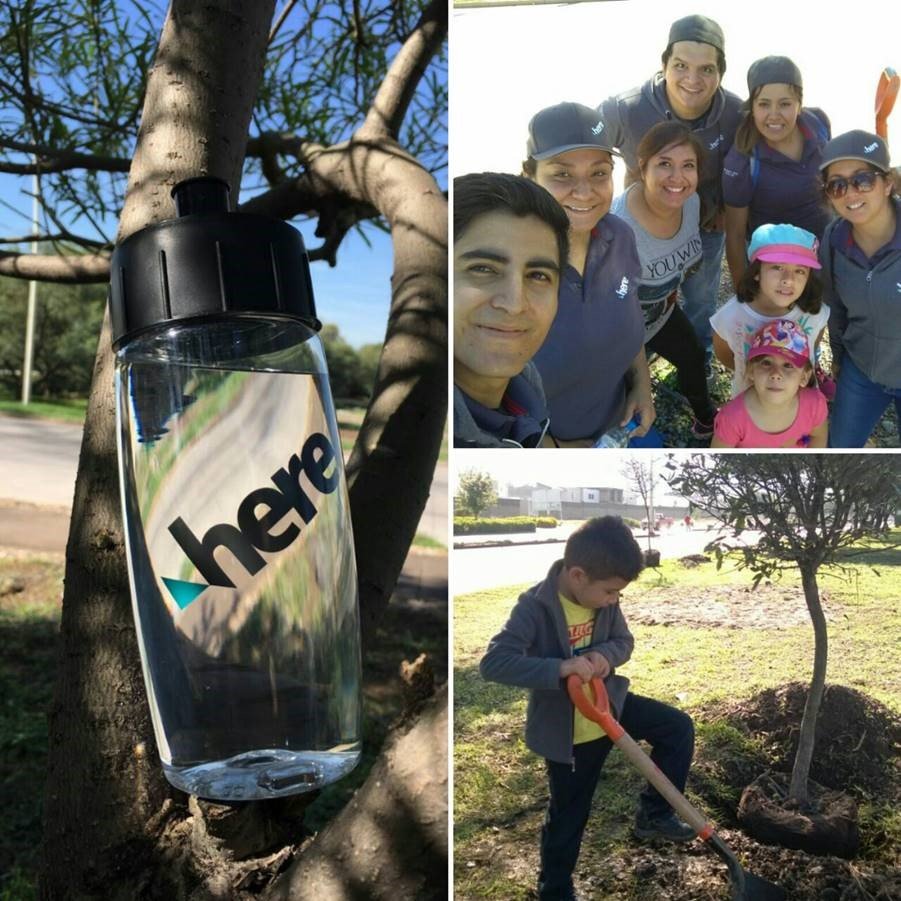 "I am very proud to work in a place that cares about the planet and fosters an environmentally friendly culture. The Be Green ERG teaches us that small changes in our day-to-day life make a huge positive impact in the place we live." — Gabriela Manrique, Spatial Data Specialist, HERE Mexico
H360: Tell us more about Be Green's beginnings.

GM: "Be Green started out as a way to play our part and create a conscious and more eco-friendly workplace. I can say that thanks to this initiative, even though we are working remotely, these practices have been adopted into my everyday life and household as well."
H360: Can you describe how you reduced your single-use items at the León office? Was it difficult?
GM: "The disposables were removed from every kitchen in the office and replaced with reusable tableware. Also, each of us was given a personal set of cutlery. Like most changes, it did take a while for everyone to get used to, but it was part of the learning process and adopting a greener culture."
H360: What other projects or initiatives are led by the "Be Green" ERG?
FD: "...Just to mention a few: the removal of personal trash bins, garbage separation for recycling, secure storage and disposal of used batteries, and the reduction of power consumption..."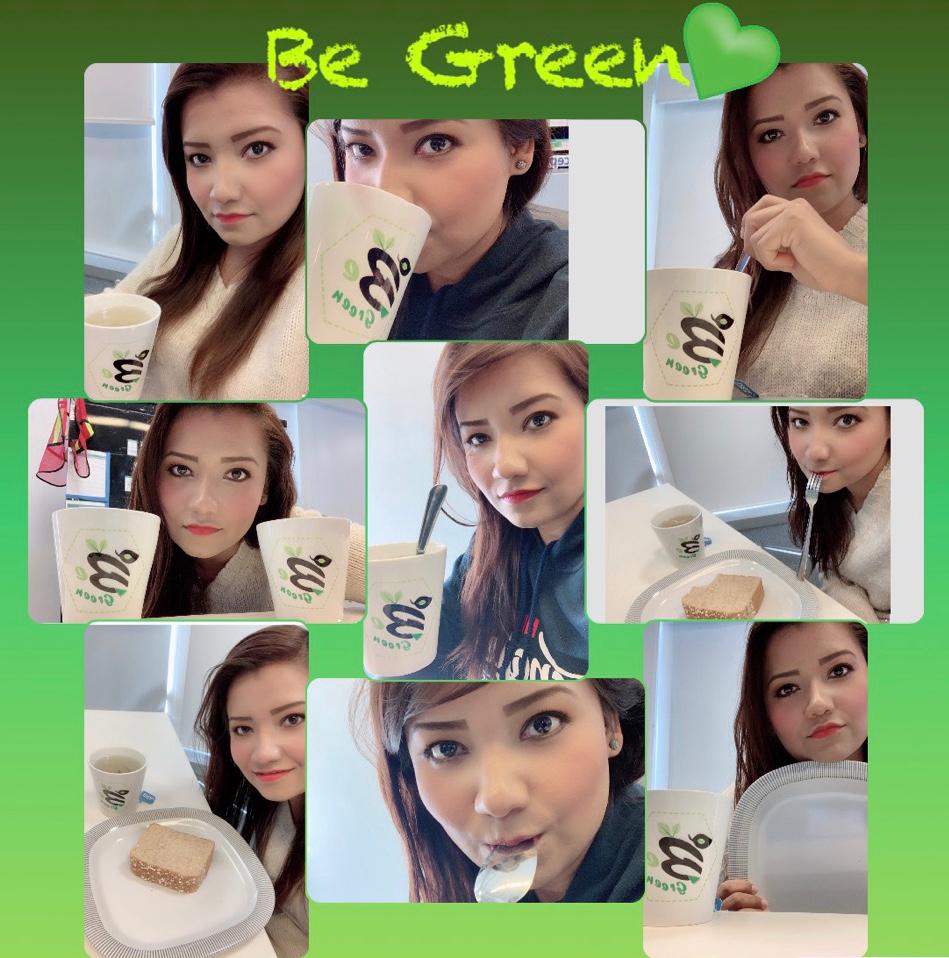 "Be Green was well received and many employees jumped in to collaborate... Employees were provided with personal kits (knife, spoon, fork, mug) and other common-use kitchenware were replaced as well." — Fernando Delgado, Business Operations Manager, HERE Mexico
GM: "Be Green organized a series of very useful workshops in which we were taught how to separate waste, how to make DIY deodorant and toothpaste among other eco-friendly household items. They also launched a "Give Back" campaign in collaboration with a local school's parents which had the goal of collecting 1600,000 cans [for recycling] and the money was put towards building a library..."
H360: Can you describe other reasons why HERE León is one of the top 100 Places to Work in Mexico?
FD: "For me, HERE León is a great place to work because employees are making a difference: our voices are heard, we have many opportunities to participate in a wide variety of initiatives that showcase our talent and interests and, most importantly, we have a lot of fun every day."
By the end of 2019, HERE León employees and Be Green were able to reduce the office's disposable consumption by seventy percent.
The HERE Mexico office was also recently certified by HRC Mexico, as one of the best places to work for LGBTQIA+ people – the second company in the state of Guanajuato (and the Bajío) to receive the recognition.
The future's looking green at HERE. Join us.
Sign up for our newsletter
Why sign up:
Latest offers and discounts
Tailored content delivered weekly
Exclusive events
One click to unsubscribe