HERE helps Pos Indonesia digitize addressing and optimize delivery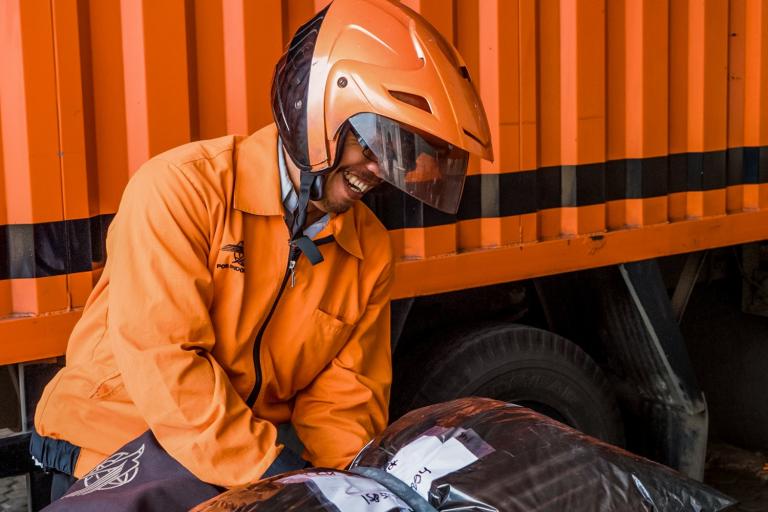 We've teamed up with Pos Indonesia to share data, streamline processes, and expand map coverage across the archipelago.
With Indonesia's e-market projected to be worth $130 billion by 2020 (third in Asia only behind China and India), it goes without saying that Indonesia's delivery services industry is growing. 
To respond to this growth, we are working with Pos Indonesia – the state-owned postal service that delivers to Indonesia's more than 17,000 islands – to prepare for the future and improve user experience on all sides.
In an effort to help create better postal routes and delivery schedules, more than 80,000 postal codes and 3,000 postal outlet locations were shared into the HERE Open Location Platform in 2016.
In the past two months alone, Pos Indonesia messengers have used HERE Map Creator to capture 20,000 point addresses in Serang, Bogor, Cikarang, and Cilegon under the Community Partnership Program. To replicate the activity in bigger scale now we continue expanding the point address collection in Batam Island and expecting to acquire around 50,000 point address.

All of this data then helps power the delivery technology itself, meaning that these same messengers and their colleagues will be able to identify the accurate location of package recipients using the HERE WeGo app.
Given the unique geographical expanse of Indonesia and its growing population and e-commerce market, creating and maintaining an up-to-date and accurate digital point address logbook is important to Pos Indonesia and to us, now and into the future.
Sign up for our newsletter
Why sign up:
Latest offers and discounts
Tailored content delivered weekly
Exclusive events
One click to unsubscribe