HERE's position on the EU Data Governance Act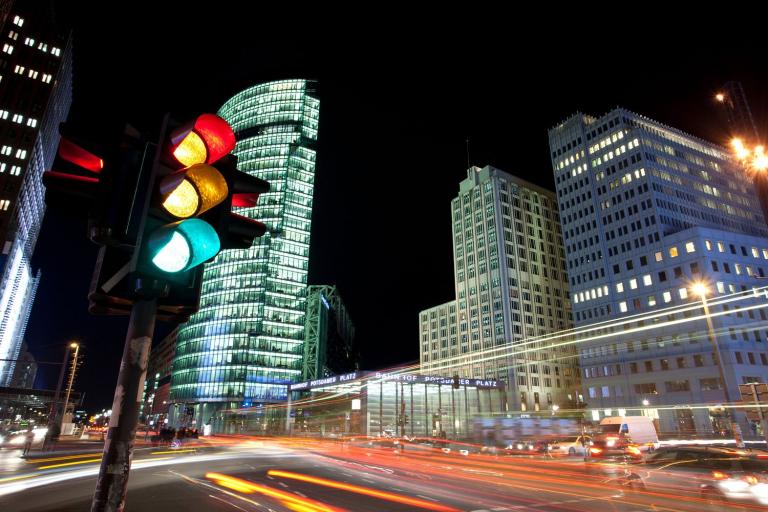 Recently the EU made some integral changes to the Data Governance Act, which will have a significant impact on technology companies, including HERE.
HERE is a data-driven company, helping to pave the way for the development and utilization of advanced location technologies including connected and autonomous driving.
HERE products and the HERE platform are designed to facilitate data exchange and inspire invention.
Enhancing availability, improving access and the re-use of data are necessary to develop a fully-fledged EU data economy and true EU digital sovereignty, both of which EU member states and the European Commission are aiming for. HERE strongly believes that any regulatory endeavor should help reach these objectives.
"Our message is the following: let the market decide what is or what isn't working." — Michael Bültmann, HERE, VP External Affairs
Currently, HERE feels that due to an unclear scope and lack of alignment with successful B2B data-sharing models, the recent EU proposal for a Data Governance Act (DGA) could undermine Europe's ambition to remain competitive in the digital economy.
In this article, HERE360 speaks with Michael Bültmann*, VP External Affairs at HERE, to further clarify HERE's position and answer some key questions about the future of creating data exchange regulations.
"The ideal scenario would exclude HERE from the scope of the proposed regulation... the second best option would be to work hand-in-hand with the regulator to influence the wording and mitigate the impact on HERE." — Michael Bültmann, HERE, VP External Affairs
HERE360: Can you describe the current situation behind the EU's new Data Governance Act (DGA)?
Michael Bültmann: "The European Commission is looking at the world of data and related platform offerings without differentiating between what can be observed on the consumer side (with large and dominant platforms), and on the business side (where many small hybrid platforms are established). The regulators want to avoid dominant players holding all of the data while at the same time, offering services.
"To prevent these lock-in effects, the European Commission proposes a legal and operational separation between pure marketplace activities - or "data intermediaries" - and other types of services offered by hybrid platforms such as HERE."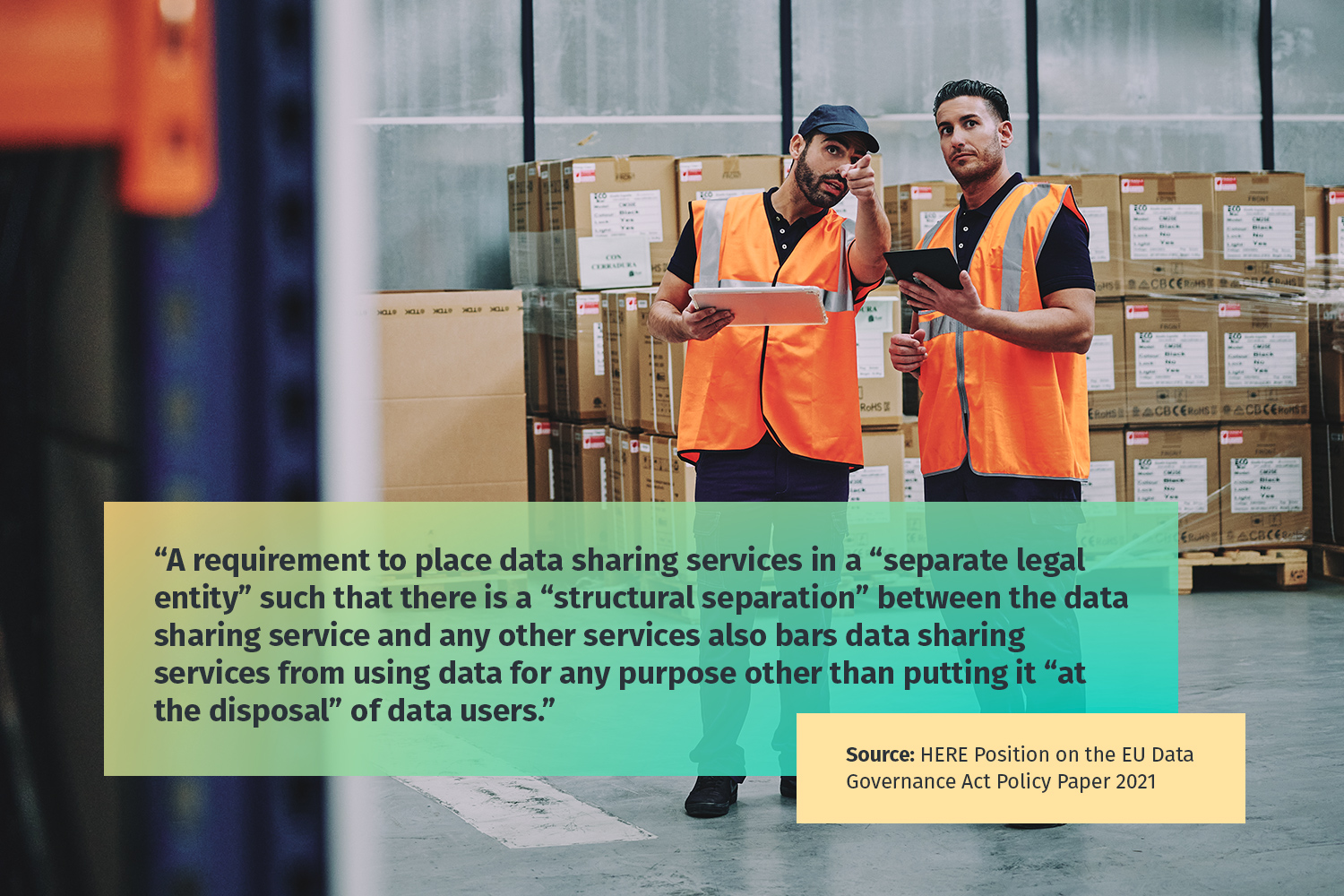 What is the EU missing in terms of how data markets operate?
"In this context, we believe that the EU is missing a crucial element eg, what constitutes a competitive advantage for a platform company... We believe that the European Commission is trying to apply a one-size-fits-all approach to platforms, regardless of size, scope, market share and crucially, without evidence of structural competition problems.
"Instead, Europe should support diverse, emerging business models and ensure that B2B platforms can operate with a sufficient level of flexibility, to best meet consumer expectations."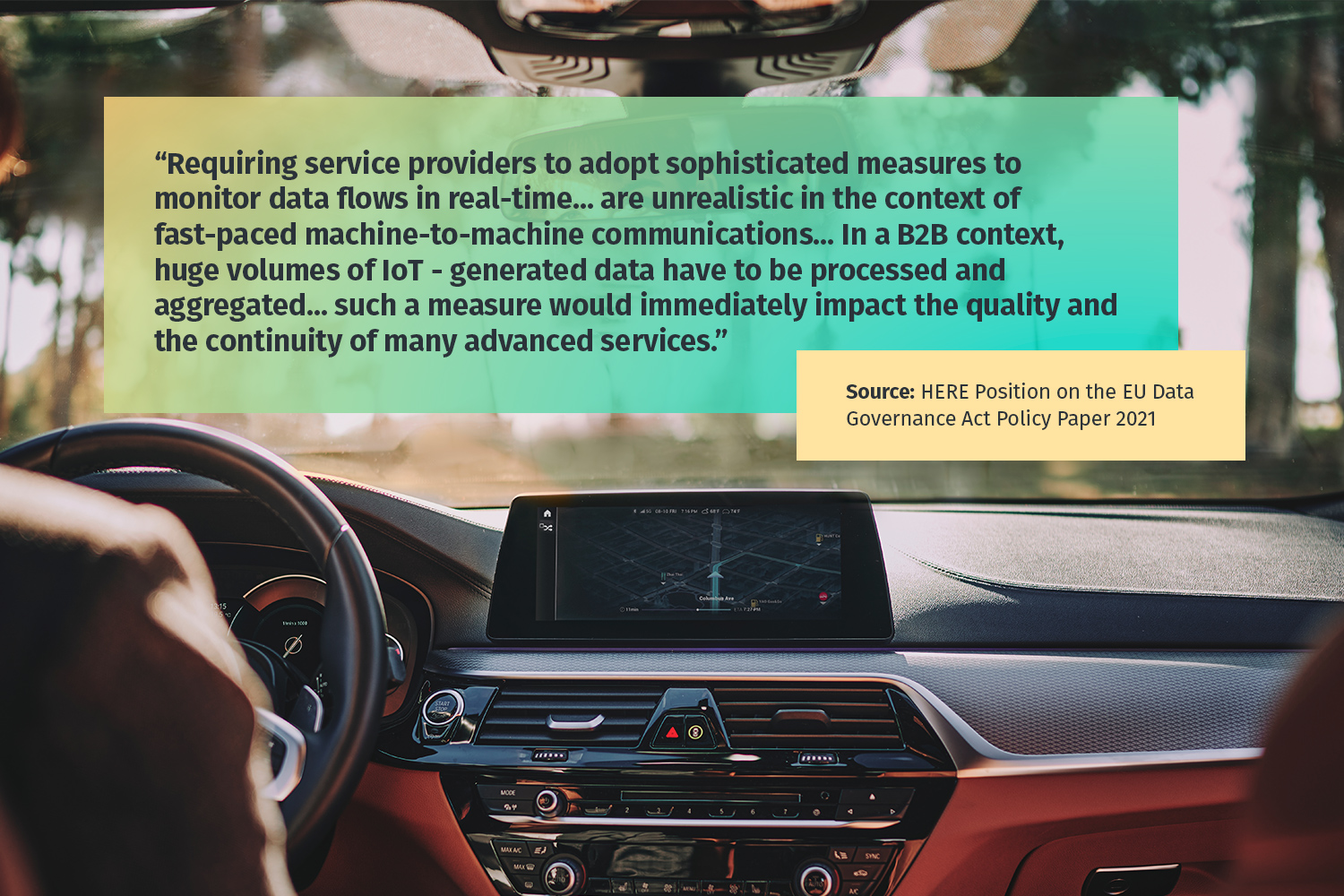 How would dividing the platform entities produce negative results?
"If you split it up into legal separate entities this will produce additional [financial] costs... And it would confuse the market, all because of legal uncertainty. Therefore, we would like to have one simple approach that can be applied globally.
"It is important to draw the line between regulations like the GDPR, focusing on data protection, privacy or consent management, which do not create challenges for HERE but can act as differentiators bringing positive business impacts, and overly specific regulations like the DGA, which have the potential to become counter-productive for the EU data economy.
"When trying to limit the power of "Big Tech," it is the smaller European companies that will suffer most. They will not be able to afford to abide by stricter rules, while Google and others will be able to adapt thanks to a multitude of resources."
Ideally, HERE would like the EU to introduce a technology-neutral framework where private actors experiment to offer new business models, and where the legal and technical setup is decided by companies, not governments.
"We would like tailor-made and business-friendly proposals, allowing for cooperation in a variety of use cases," concluded Bültmann.
"If the EU doesn't want to fall behind, they need to propose an attractive framework to boost public and private investment in digital economies, instead of creating legal uncertainty with immature regulatory proposals." — Michael Bültmann, HERE, VP External Affairs.
The EU's proposal to create divisions in platform structures, and between users and sharers, is made with the aim of balancing out individual rights with the economic advantages of data-sharing, but HERE sees the privacy aspect as a bit belabored.
Whether you require an instruction set for a car or robot, spatial intelligence to manage roadworks, plan a 5G network, or develop a mapping application, the HERE platform lets you make the most of the world's location data.
*Michael Bültmann was interviewed on June 21st, via Zoom.
Sign up for our newsletter
Why sign up:
Latest offers and discounts
Tailored content delivered weekly
Exclusive events
One click to unsubscribe