Counterpoint Research: HERE sets the benchmark for mapmaking

Global industry analyst Counterpoint's annual location platform ranking is in — and HERE came on top yet again, widening the gap with rivals.
HERE is the best location platform yet again according to Counterpoint Research — and we have widened the gap between rivals including Google and TomTom.
Every year, Counterpoint puts together its Location Platform Effectiveness Index. The industry analyst firm put HERE in pole position based on its criteria of seven categories and 65 sub-categories. The main categories are maps data, location intelligence, location services, data platform, developer ecosystem, partners and customer growth.
"HERE sets the benchmark for mapmaking," Neil Shah, Vice President of Research at Counterpoint, told HERE360. "HERE has led the way in terms of location platform capabilities."
How the Index is created
Since the Index started six years ago, it has evolved along with location platforms themselves. What was once assessed using four categories and 15 sub-categories is now seven main categories and 65 sub-categories.
"The platforms have grown in capabilities, and HERE has led the way with that," Shah explained. "There are also many more platforms than there used to be following HERE's platform approach."
Location platforms have come a long way since mapmaking companies started by licensing map data, now using sensor and telemetry data to create live maps that update in near real-time. Counterpoint's map data category now includes indoor map data, 3D and HD maps, for instance — where HERE ranks top.
Compiling the Index every year also gives Counterpoint a chance to assess the trends that are influencing the industry.
"Sustainability is becoming more important from design to development to execution," Shah said.
Location platforms can help automotive companies reduce their carbon footprint and offer intelligent routing to cut back on fuel and emissions, he pointed out.
"It will be increasingly important for all enterprises in the coming years as most of them are deeply intertwined with Environmental, Social and Governance (ESG) initiatives, with sustainability as a key pillar," he said.
"Automotive is re-emerging again as the hottest segment right now, as the entire industry is transforming, from electrification to autonomy," he added. HERE is well-placed to meet the needs of that industry, as we see big growth in electric vehicles, automation and advanced driver assistance systems (ADAS) in the future.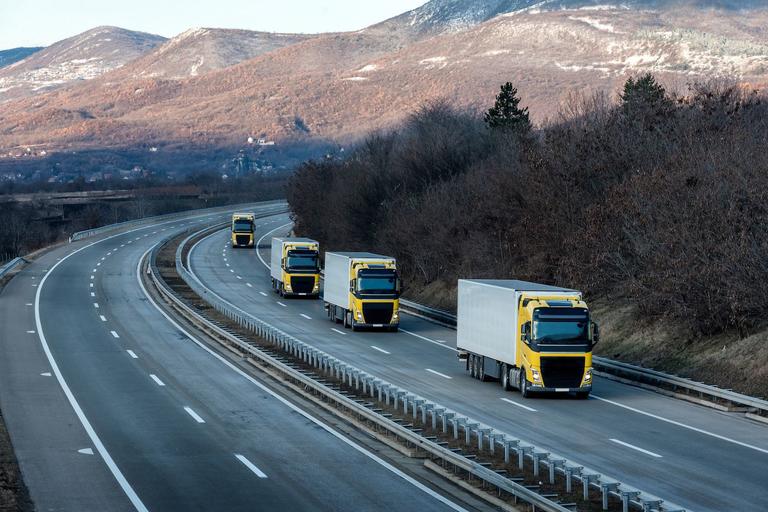 Why HERE?
"HERE has invested a lot in its platform over the past four years, and none of your competitors have done so in the same way," Shah said. He singled out privacy and security, HERE Marketplace, developer evangelism and partnerships with companies such as AWS as differentiating factors between HERE and others.
He praised the way HERE not only extracts location data and intelligence but also the way it works with partners and customers to build and co-create new location-based solutions.
HERE was also ranked highly for its geographical diversification and expansion into different industries, including transportation and logistics and the telecom sector. HERE has mapped more than 200 countries, offers navigation services in more than 140 countries and more than 170 million vehicles are powered by HERE maps and services.
"HERE sets the benchmark for mapmaking," he added. "The announcement of UniMap at CES, dynamically creating maps in an automated way and keeping them fresh, is revolutionary."
HERE also leads in ISA maps, indoor mapping and HD maps, with HERE HD Live Map powering the first Level 3 automated car.
As innovations across all sectors continue to develop, the importance of location platforms to power them is clear.
Right now, HERE remains the number one choice for many.
Sign up for our newsletter
Why sign up:
Latest offers and discounts
Tailored content delivered weekly
Exclusive events
One click to unsubscribe