New York City's BQX: how to redesign the controversial streetcar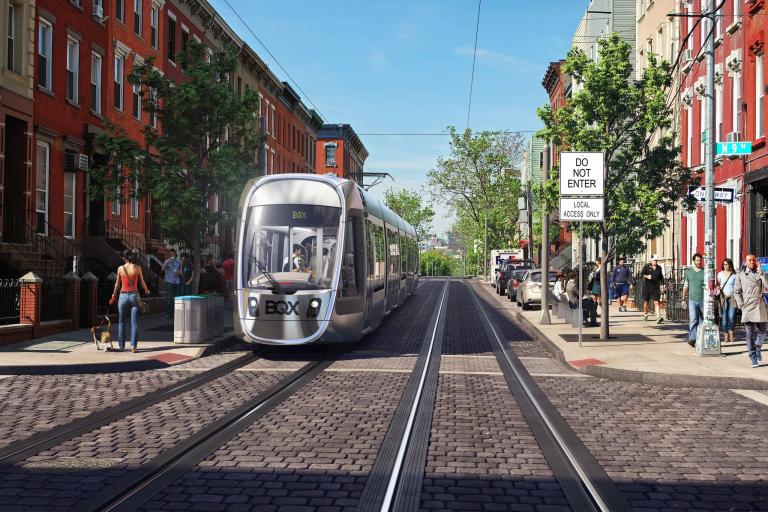 New York City's public transit is in desperate need of expansion and modernization, but the BQX might not be the best answer.
If you've read some of my previously written pieces for this site, you could probably gather that I am a fan of trains and public transit. Generally, if there's a proposal for a new route, a line expansion, or system upgrade, I want to back it 100%. And my hometown of New York is in desperate need of such progress.
Large swathes of the outer boroughs are inaccessible by subway, and the city's transit authority is cutting back bus services. Most of the city's 472 subway stops are inaccessible by those with disabilities, and the entire system feels like it could collapse under the weight of the next superstorm or its own 100-year-old infrastructure.
And yet, the city is choosing to forge ahead with the Brooklyn-Queens Connector. Dubbed the BQX, this proposed streetcar would run 11 miles along the Brooklyn-Queens waterfront and is a questionable approach to public transportation.
One quick tangent: It must be said that the running of New York City's public transportation is slightly complex. The MTA, which operates the subways and buses, is owned by the state of New York rather than city, which means that the mayor and state governor often butt heads over which proposals should be funded, and who should pay for it.
Location, location, location
The route of the BQX is the project's largest and most obvious problem. From its north end, in Astoria, Queens to its south terminal in Red Hook, Brooklyn, almost the entirety of the streetcar's route is less than a mile from pre-existing subway lines, particularly the G Line. On top of that, the G Line has undergone massive improvements over the past decade and being that it's still not a full-length train - running only 4 cars compared to the standard 10-car length – it can easily accommodate additional ridership.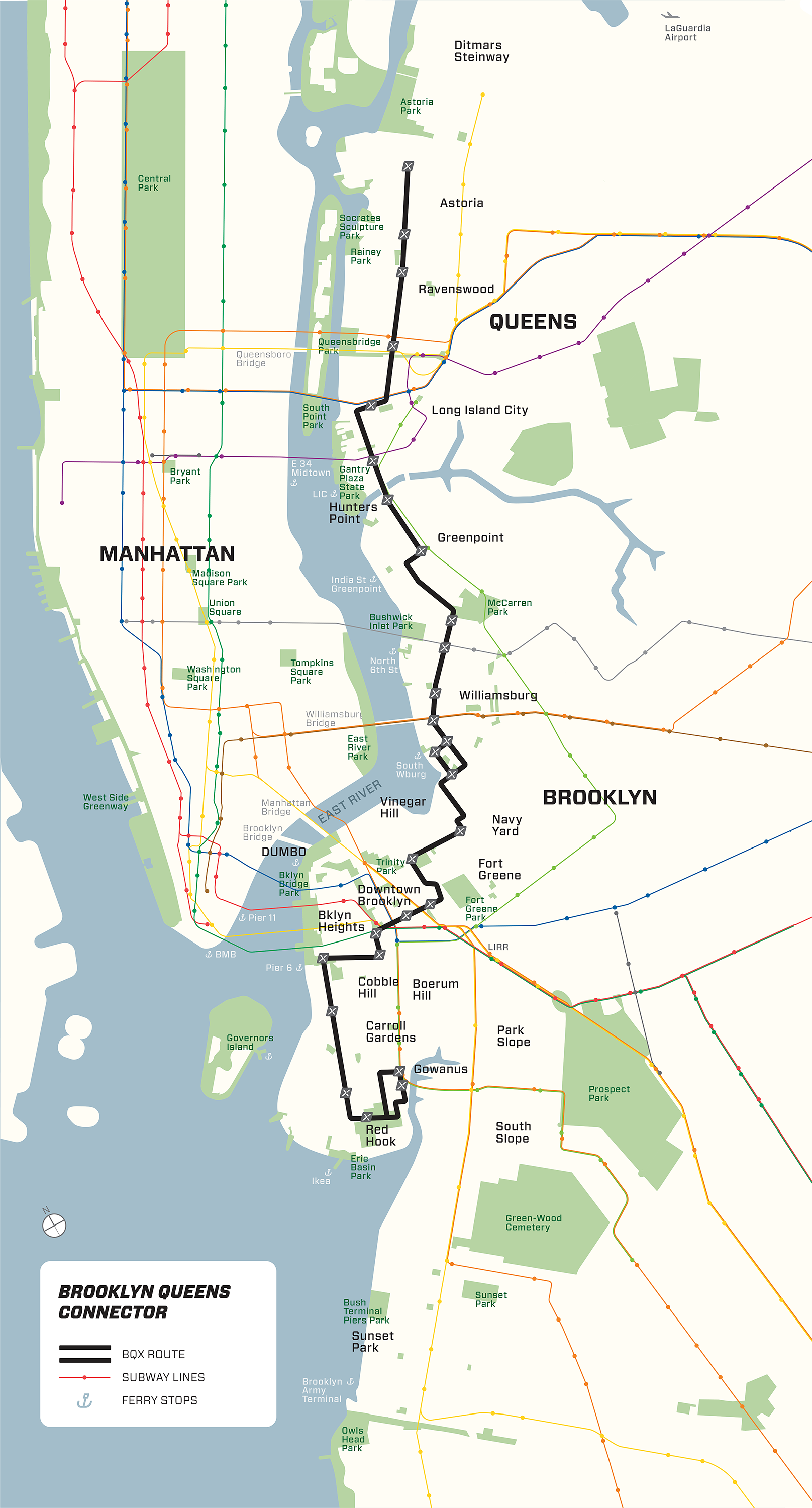 A much better alternative is the Triboro Line Proposal, which would connect underserved neighborhoods from Brooklyn, through Queens, and into the Bronx. This route could complete the loop almost formed by the terminals of the M Line, connecting neighborhoods along Queens Boulevard to Bushwick and Bed-Stuy in Brooklyn.
But redundancy is the least of the BQX's problems. Much of the streetcar's proposed route runs through flood-prone areas of the city, and the severity of extreme weather events like Superstorm Sandy, which devastated existing city transit is only expected to increase.
We can handle the truth

Considering all these issues, why has BQX's route been designed that way? The answer to that represents either a misreading of transit data research, or an intent to build public transit for reasons other than benefiting the public interest.
Assuming the former, the BQX hopes to serve swelling public transportation ridership numbers that could just as easily be served by expanded bus service with dedicated lanes. And, after initially promising that the streetcar would pay for itself through land value capture, a more recent plan concedes that the route – which passes through mostly gentrified areas – will need extra funding.
Some locals believe that the BQX contains dubious logic, and that the plan is a way for landlords to push out vulnerable natives to make room for wealthier residents by raising land values. Considering the amount of luxury housing popping up around the outer boroughs, compared to a growing housing crisis – resulting in New York being one of many cities experiencing a greater number of vacant units than homeless families – it's not difficult to imagine why some people would start to become sceptical.
Whatever the motive, the pros and cons of Brooklyn-Queens Connector are debatable. As is true of many cities, New York could certainly benefit from improved and expanded transit, but this project doesn't solve the city's most pressing needs.
Perhaps using HERE's suite of public sector and infrastructure solutions can convince city planners to consider different options.
Sign up for our newsletter
Why sign up:
Latest offers and discounts
Tailored content delivered weekly
Exclusive events
One click to unsubscribe