When location data meets art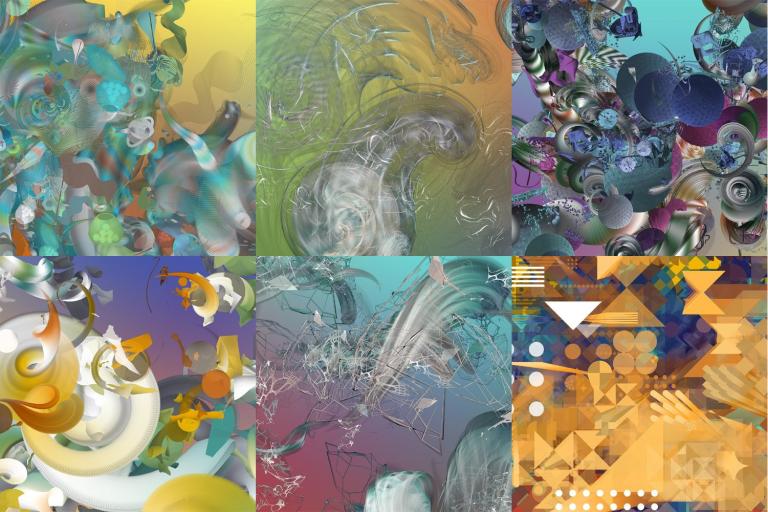 Technology is the backbone of innovation – and we're starting to use it in yet more ways. But does it have a place in the arts?
As familiar as we are with data-powered tech like the apps on our phones, our digital maps, and our favorite social media platforms, we still tend to draw a line between innovations created by humans and those powered by artificial intelligence. For example, a new app powered by data – fantastic. A catchy song, composed by a robot – not as convincing.
But there's more to see here. From the moment we discovered fire, technology has propelled our evolution, making it inextricably linked to our very humanity. So much so, that computational creativity is now changing the way we experience and produce art.
Here are just some of the ways that data and technology have been combined to help people express themselves.
HERE - Generative Mural Design from Satellite Office on Vimeo.
It starts HERE
Discarding the concept of muted walls and modest art pieces, our own offices at HERE Technologies have been adorned with unique and inspiring art designed by 10 talented artists using HERE location data. And not a paint brush in sight.
The robot painter
There are plenty of examples of computer " rel="noopener" target="_blank">programs that have been taught to generate art. But what about actually picking up the tools and applying paint to canvas? Click on the video above to see how American artist and roboticist Pindar Van Arman is revolutionizing the world of AI and art.
Play on
When it comes to this revolution, it doesn't stop at visual art. AI has also been taught to compose some sweet, sweet tunes. Well, sort of. Scientists at SONY CSL Research Laboratory created the first pop songs using AI. The tune 'Mr Shadow' was inspired by American musicians George Gershwin, Irving Berlin, Duke Ellington, and Cole Porter. Although there are no discernible lyrics, it's certainly music.
Understandably, AI-generated melodies tend to have better success with instrumental styles. Jazz and classical pieces, to the casual listener, sound just as good as an attempt by a person.
Lights, camera, robot
Perhaps more hilarious than impressive is this AI-attempt to make a film. By employing open source AI programs, Austin McConnell's film is completely artificial – and equally delightful.
Whether created by humans or by AI, the value of art depends on the viewer. Rather than imagining a world where robots take over art galleries, data and technology provide a wealth of exciting possibilities.
Sign up for our newsletter
Why sign up:
Latest offers and discounts
Tailored content delivered weekly
Exclusive events
One click to unsubscribe