Among Google, Apple, Mapbox and others, HERE is now #1 in location platforms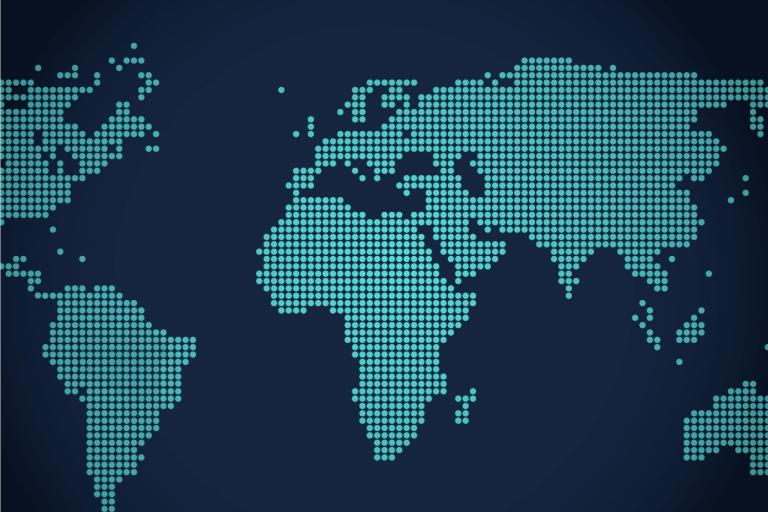 In the landscape of mapping and navigation platform providers, we just reached #1 among our peers – and there's a lot more to come.
We're excited to share some game changing news. In Ovum's most recent report, HERE has taken the #1 spot among location platforms. This accolade comes from an industry analyst firm with more than 30 years of experience in technology and communications. So, when they rank us as the leader in the industry, it's nothing short of a big deal.
As our CEO, Edzard Overbeek, says, "this success is rooted in the way we have chosen to grow, and that growth is attributable to an amazing worldwide team of more than 8,500 people that have brought us to the top over the last two years".
How did we grow?
When it comes to empowering an Autonomous World, no company can do it alone. It's simply not realistic, not for anyone. That's exactly why we put in the work needed to extend partnerships, like the one we created with NavInfo, Pioneer and SK Telecom to create the OneMap Alliance, which will provide a standardized high definition map with a worldwide reach.
The HERE HD Live Map is on track to capture over one million kilometers of roadways in high definition this year. These maps have information that goes way beyond simple road location information. They capture lane markers, lane configurations, traffic signs, speed limits and road-side objects… All of which are critical to making autonomous vehicles a reality.
So that's the world outside covered. Let's take a look inside: our indoor mapping capabilities are, right now, generating precise maps of venues with previously unseen levels of detail. These are detailed maps of transport hubs, shopping centers, sports venues etc. are the foundation of new tools that will provide better safety, better analytics, and better experiences for everyone.
One of our key wins, which is specifically called out in Ovum's report, is our update to how developers can access our platform tools. This year, we made the decision that to best enable developers, we have to provide powerful cloud-based tools, and we have to provide those tools with minimum hassle. The result is our Freemium developer plan.
Through all of these examples, collaboration has stayed close to our core. Bringing all of this data together is a task for the HERE Open Location Platform, which is about to get an equally exciting update that you'll hear more about very soon.
We are exceptionally proud of this achievement, but that doesn't mean we're about to rest on our laurels. This is today's rank among the competition but great companies don't use competition as a focus. Our drive is to make the best solutions and services we can possibly make.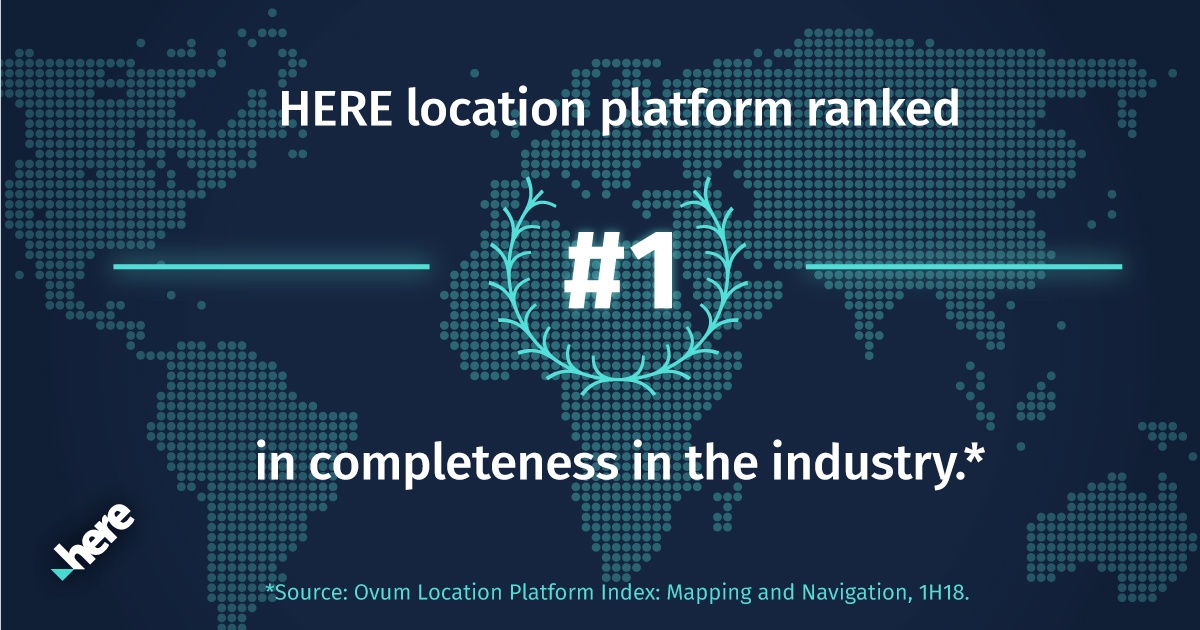 We're putting bleeding edge technologies to work – AI, computer visioning, deep neural networks, machine learning, high speed internet - and we're partnering with developers, infrastructure planners, auto manufacturers, logistics and shipping, mobile providers and more. We do it because we know that the future is collaborative.
The most exciting developments are being built, right now, and we make the tools needed to build them. We believe in an Autonomous World made for everyone, and as we move forward, we are committed to making that vision a reality.
You can read more about our achievements and about our industry by downloading here the full Ovum Location Platform Index 2018.
Sign up for our newsletter
Why sign up:
Latest offers and discounts
Tailored content delivered weekly
Exclusive events
One click to unsubscribe