Advanced location offerings tracking well with big business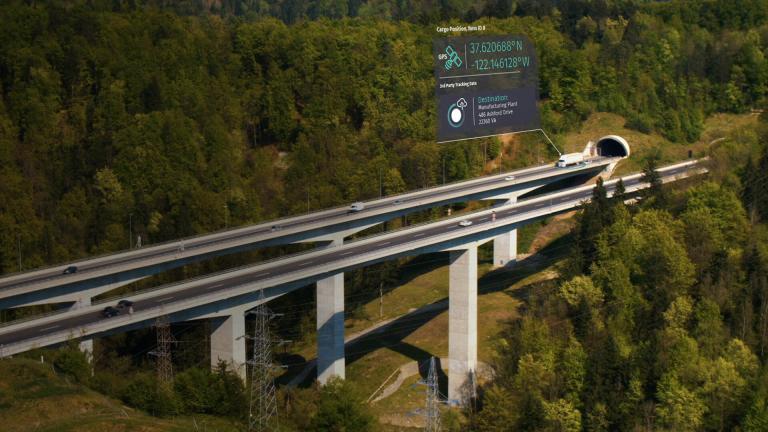 A recent analysis by global technology research firm, ISG, has uncovered a global shift toward the kind of data- and location-driven tracking solutions that can be found in our portfolio of offerings.
With misplaced shipping cargo giving new meaning to the term 'lost at sea,' and billions of dollars-worth of goods veritably vanishing on the roads each year, it's not surprising that location tracking is a hot topic among the enterprises of the world. After all, there's a whole lot of global back and forth that goes into making sure the world's factories, shelves, garages, homes and bellies are stocked.
One of the key insights of ISG's analysis was that, when it comes to delivering products locally and around the world, delayed, lost and stolen goods can cost businesses big, especially considering transport figures already account for up to 10 percent of total product cost. The bigger and more valuable the assets, the more important it is for businesses to have trusted, accurate, and real-time tracking at their disposal.
Findings also show that – as an answer to demand – powerful location technology like HERE Tracking is already on its way to becoming the industry standard. Launched late last year, it offers businesses accurate end-to-end indoor and outdoor tracking of devices, people and things. No matter where they are in the world or whether they're on or offline, this secure IoT location solution is a natural expansion of our mapping technology beyond the automotive realm.
The research shows that, "for location tracking to work best, the monitoring capability needs to be complemented by a comprehensive set of tools and technologies," and the data to back them up. HERE Tracking offers these capabilities, with routing, geo-fencing and positioning, not to mention the storage mechanisms and analytics that our HERE Open Location Platform offers.
Supporting a connecting ecosystem of things is a mammoth challenge for any business, and that's even before factoring in rising fuel costs, higher freight fares, added services, and increasing competition. Not only does the sort of global inventory visibility save time and money, it also makes for a more streamlined, sustainable operation – a definite 'must-have' for any business of today with delivery or transport as a service.
To learn how HERE can enhance your tracking solution, download your copy of the report.
Sign up for our newsletter
Why sign up:
Latest offers and discounts
Tailored content delivered weekly
Exclusive events
One click to unsubscribe