HERE Real-Time Traffic
Help drivers predict traffic delays and calculate routes with more safety and accuracy.
Keep drivers informed about traffic delays and evaluate safety levels
HERE Real-Time Traffic supports drivers in reaching their destinations efficiently and stress-free with up-to-the-minute information about traffic flow, incidents and road works.
HERE Real-Time Traffic enables the display of traffic conditions on highways and arterials and supports traffic-aware routing for optimal ETA calculations. A dynamic service, Real-Time Traffic offers access to one of the largest databases of aggregated real-time data about traffic conditions by leveraging two types of data. Flow data analyzes the speed and congestion levels, while Incident data covers road closures, collisions, roadworks and more.
Reflect real-world road conditions
Keep drivers safe
Support  accident reduction with our localized safety features that warn of incidents and hard-braking events ahead.
Outsmart traffic
Help drivers save time, fuel and stress with predictive traffic data and trip planning that's updated every minute.
Create a seamless traffic flow
Support safe and accurate navigation using live re-routing with lane-level updates, road alerts and predictive traffic.
Receive accurate roadway representations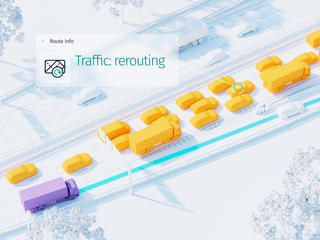 Superior reliability
Discover how incorporating multiple OEM vehicle probe and sensor data provides the highest level of quality in the automotive industry and offers 99.9% availability.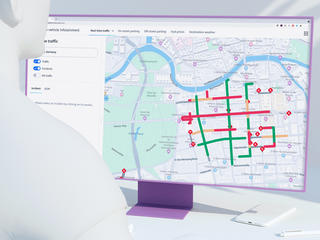 Rapid implementation
Take advantage of the tools and support we provide that facilitate quicker time to market in a variety of formats and make HERE Real-Time Traffic easy to integrate with HERE Traffic.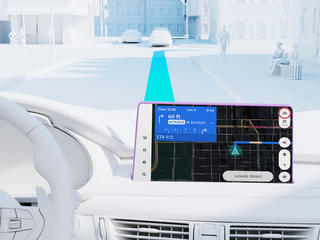 Higher accuracy
Leverage continuously validated flow and incident data to enable accurate routing, ETA calculations and map coloring. Access more precise data for arterial roads based on parameters such as automotive probe data sets.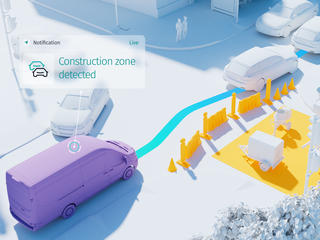 Advanced features
Uncover unique features of HERE Real-Time Traffic, including Split Lane, Reversible Lanes, Traffic Safety Warning, Deep Coverage, Arterial Turn Lanes, HOV Lanes, Predictive Traffic and Road Alerts.
Resources
HERE Real-Time Traffic One-pager
Learn more about the features of HERE Real-Time Traffic and how it delivers up-to-the-minute information about traffic conditions and incidents that could cause delays.
HERE Probe Data One-Pager
How HERE Probe Data supplies anonymized archived, real-time and near real-time location data to help automotive, mobility and logistics providers enhance public safety.
HERE Road Alerts One-Pager
Find out how HERE Road Alerts uses vehicle sensor data and probe data to provide insights into roadworks, hazards, accidents, slippery roads and broken-down vehicles.