Maps & Data
HERE HD Live Map
Build a safer autonomous driving system with our precise HD map data.
Give your automation added intelligence with HD maps
As driving becomes more automated, safety and compliance functions are key challenges to address. No matter the level of automation you're building, the automated driving experience should be safe and comply with local rules of the road. The HERE HD Live Map provides added intelligence to autonomous drivers to help them operate safer and more predictable within their defined operational design domain.
Stay fresh and reliable
Use accurate data to inform driving decisions. Get fresh maps when needed with our data that's analyzed from multiple sources in real-time.
ADAS to Autonomous
As your autonomous system matures, the same should happen with your map. Level up your map to align with the maturity of your autonomous system.
More than just HD
Automated systems need more than just HD content. Innovate your autonomy by combining your own data with our HD Map in the HERE platform.
Explore our HERE HD Live Map layers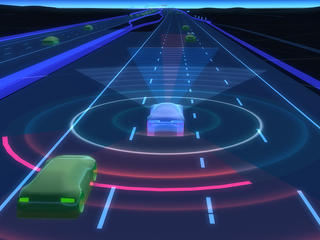 HD Lane Model, HD Localization Model and Road Model
Access road furniture, like signs and poles, use robust semantic data and help self-driving vehicles make safe decisions with lane level detail.
Related Resources
Mercedes-Benz deploys HERE HD Live Map for DRIVE PILOT system
Learn more about how HERE HD Live Map is an integral part of the new DRIVE PILOT from Mercedes-Benz.
See related products and services