We're helping modernize the auto insurance industry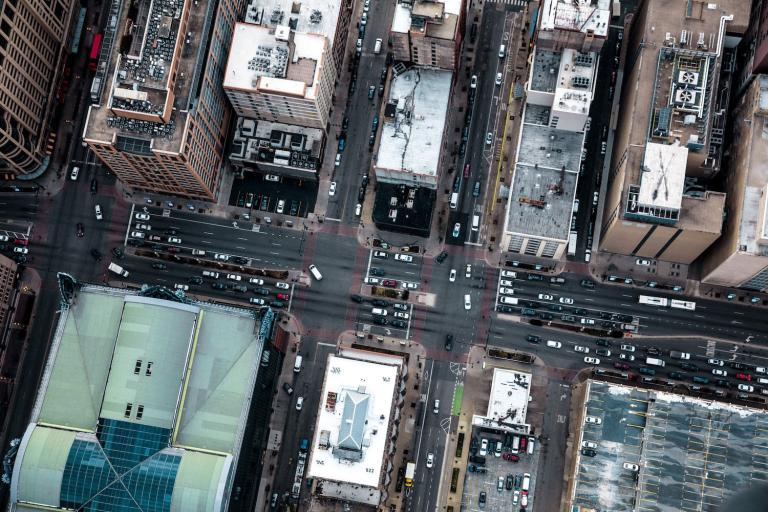 In a new partnership with Motion Auto, HERE location technology is being put to work in evolving how insurance works in the gig-economy.
It could seem just a bit dry to bring up vehicular telematics and the insurance ecosystem in the same sentence – but trust that there is something bright on the horizon.
In the auto industry, telematics is the process of transmitting information between vehicles and trusted resources. It's an easy feat to understand the value of this information to the insurance industry. Indeed, insurance companies have been issuing trackers for drivers and offering adjusted rates accordingly for some time.
This model works well for individuals, but in a sharing economy when personally owned vehicles might also be used for ride-sharing or delivery services, the traditional model of tracking doesn't net out well for drivers. In the worst-case scenario, drivers can be double-billed by having to carry both personal and commercial insurance policies.
Motion Auto is an insurer that specializes in providing insurance coverage to companies that use fleets of personally owned vehicles to deliver products and services to the public – and they're using HERE to power a new wave of innovations for their customers.
Motion Auto will use HERE maps in their consumer mobile app, while also utilizing HERE location data and analytics to better detect and understand driving conditions in minute detail.
The HERE location platform contains rich semantic information about the roadways beyond what can be grafted by tracking moving vehicles, including speed limits, rules of the road, and road surface condition data. This can be combined with driver data to create a more realistic picture of how cars move, and why drivers make decisions.
Motion Auto reviewed several vendors and platforms to provide the depth of data they needed, and HERE quickly became the obvious choice. As Motion pushes for much needed change in auto insurance coverage, HERE is a vital partner to help them understand the behavior of our customers and their relationship to routes, road conditions and traffic.
Sign up for our newsletter
Why sign up:
Latest offers and discounts
Tailored content delivered weekly
Exclusive events
One click to unsubscribe