HERE WeGo Getting around gets real-time information
At HERE we're always thinking about new ways that can make navigation as easy as possible. The Getting around option is the latest feature on HERE WeGo for Android, introducing live departure information for public transit in your local area.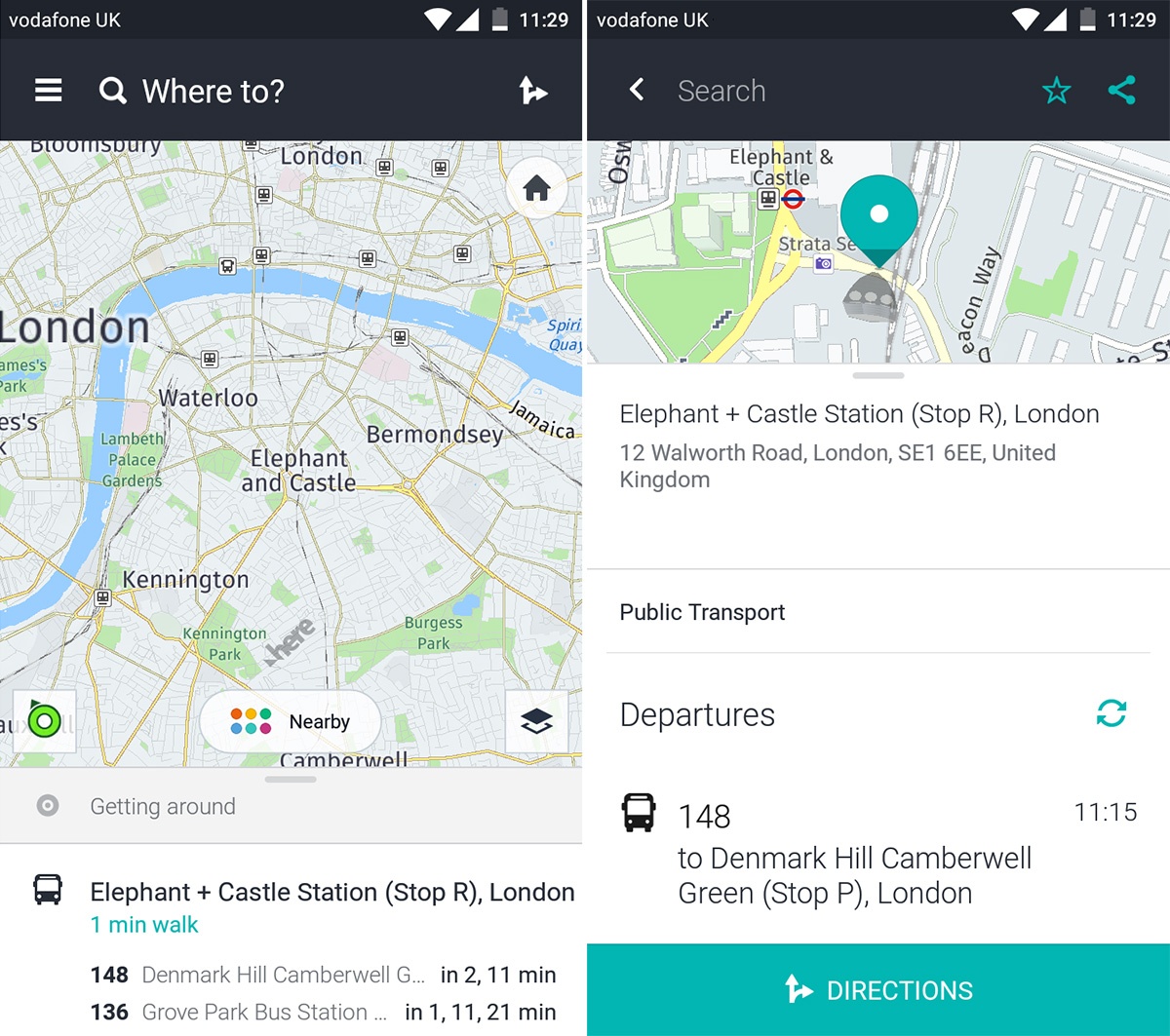 Check out the bottom of the map on the latest version of HERE WeGo for Android, and you'll see a new 'Getting around' tab that stretches across the screen under the Nearby feature. Getting around does what it says on the tin, giving you access to real-time public transit information in the area around you, or in the area that you search for, to make it easier to get around.
You don't even need to press anything, and as soon as you open HERE WeGo for Android, the Getting around tab will automatically pop open at the bottom of the screen, while displaying the map above it. You'll see live timing information, and tapping the tab brings up even more transit options.
You'll see the distance to the nearest public transit stop, the location and the destination you'll be able to travel to, along with the times that buses and trains depart from that stop. You'll also be able to see departure information for other locations, simply by typing in the street, town or city that you want to know more about.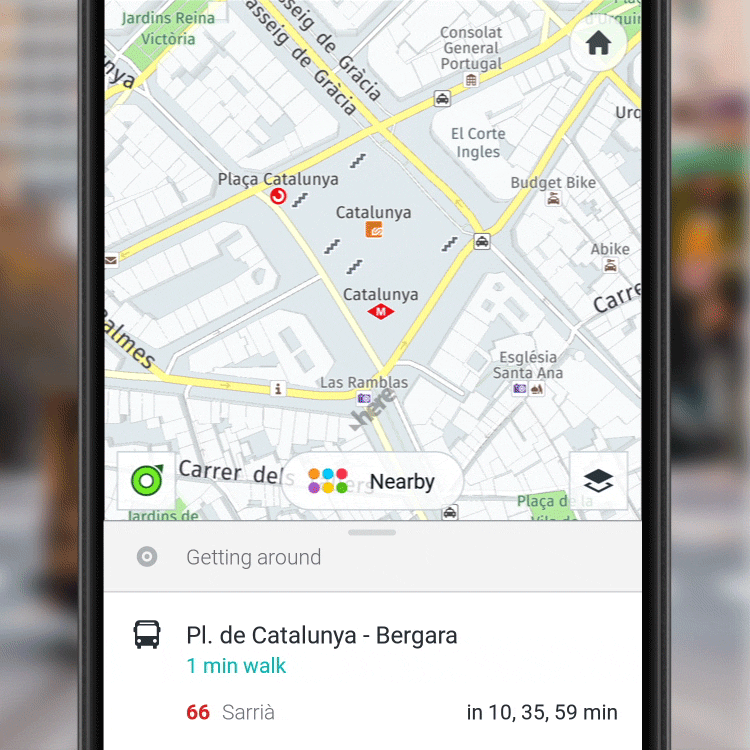 When you find a bus or train that looks the most suitable, tapping it shows more information and times for all the departures at that location, and you can also press the 'Directions' button to get turn-by-turn directions to the nearest stop.
The feature has been implemented for Android users automatically, and it's available to use now. iOS HERE WeGo users also have access to real-time public transit information, courtesy of the similar 'Departures' feature.
image credit: alice-photo
Sign up for our newsletter
Why sign up:
Latest offers and discounts
Tailored content delivered weekly
Exclusive events
One click to unsubscribe