We are HERE: what does a Senior Software Engineer do?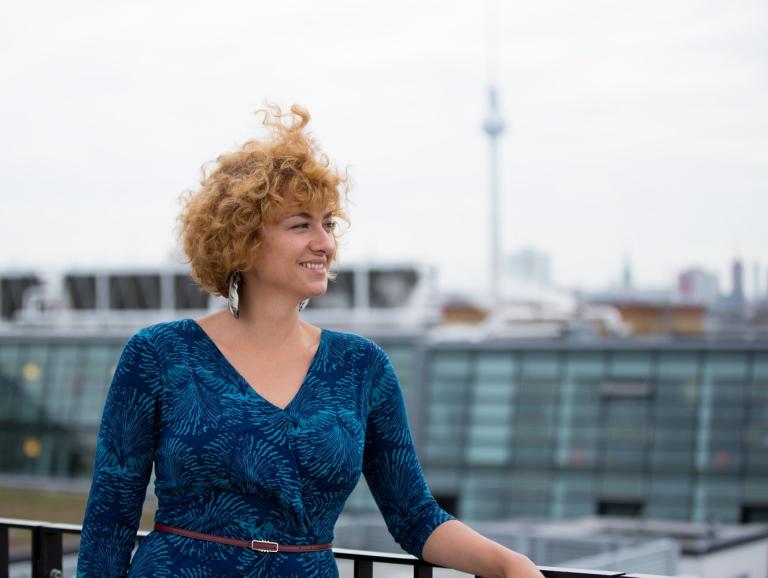 Coding takes concentration and a bit of quiet, so this HERE employee uses her birthday as the perfect excuse to get an annual adrenaline rush from bungee jumping and sky diving. 
For the next of our employee profiles, we spoke with Katerina Apostolova, Senior Software Engineer at our Berlin, Germany office.
What can you tell us about your background and role at HERE?
I have an engineering degree and have been in the software industry for a while. Throughout this time, I have challenged myself with new roles, projects and environments, working as a project lead, as a scrum master and in quality assurance. But I always come back to coding.
Four years ago, I moved to Berlin to join Nokia Maps and that's how I ended up at HERE. Now, as a Senior Software Engineer, I am part of an agile, cross-platform, cross-discipline, consumer applications team, responsible for delivering awesome, high-quality products for here.com on the web and mobile devices.
My role includes not only the classical planning, coding and testing but also thinking about the bigger picture and always asking the question: how will this feature improve the experience for the user?
What interests you about the consumer side of HERE? 
I like the consumer side because it's where we have the closest contact to the user. For example, we run all types of quantitative and qualitative tests to get feedback on the products we develop.
Once a given feature is released we closely monitor the feedback channels — NPS scores and user comments. We take these into consideration and use them to improve in the next iteration of a product.
Some of the most fun work we do also happens in the consumer area. During research weeks, held two or three times per year, developers and designers team up around an idea — a game, cool API integration in our maps or a tool to improve the development process, for instance.
We have a week to build. The results are demo'd Friday when judges pick the best projects and award the winner a "golden snitch." Once we attached a smartphone to a hot air balloon to take pictures from above and publish them on a HERE map.
It might sound a little crazy, and while the goal is more to inspire innovative thinking, ultimately the exercise benefits the consumer products.
What are your hobbies?
Where do I start?! I practice meditation and love getting lost on a long hike. I just came back from Hawaii where I did the 11mi beautiful Kalalau trail.  Back in the city I keep in shape with kick-boxing and for some extra adrenalin, I do something extreme every year on my birthday.
I started with a bungee-jump from a 115m bridge, followed by a skydive in the beautiful Monterey Bay, Calif., house-running from a 50m hotel here in Berlin. Next, I want to fly in a hot air balloon.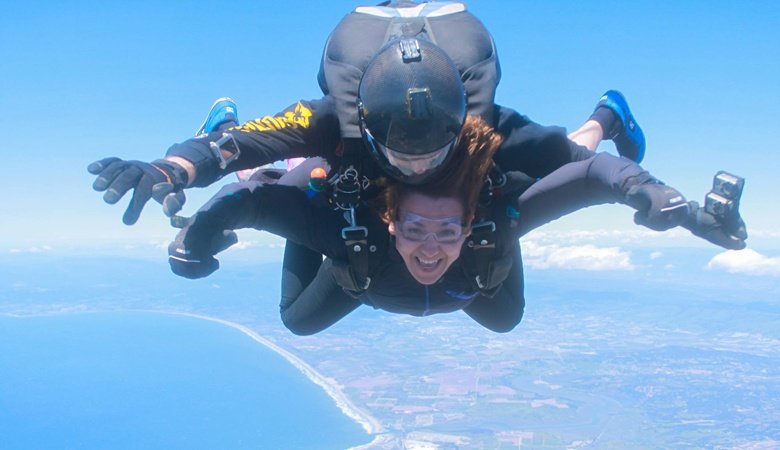 What is inspires you about working at HERE?
HERE provides an extremely diverse and international environment. I meet and work with incredible people with the richest expertise, experiences, backgrounds and aspirations.
HERE is also always changing and evolving and, especially now, I believe that big things are on the way.
Sign up for our newsletter
Why sign up:
Latest offers and discounts
Tailored content delivered weekly
Exclusive events
One click to unsubscribe