We are HERE: what does a Scrum Master do?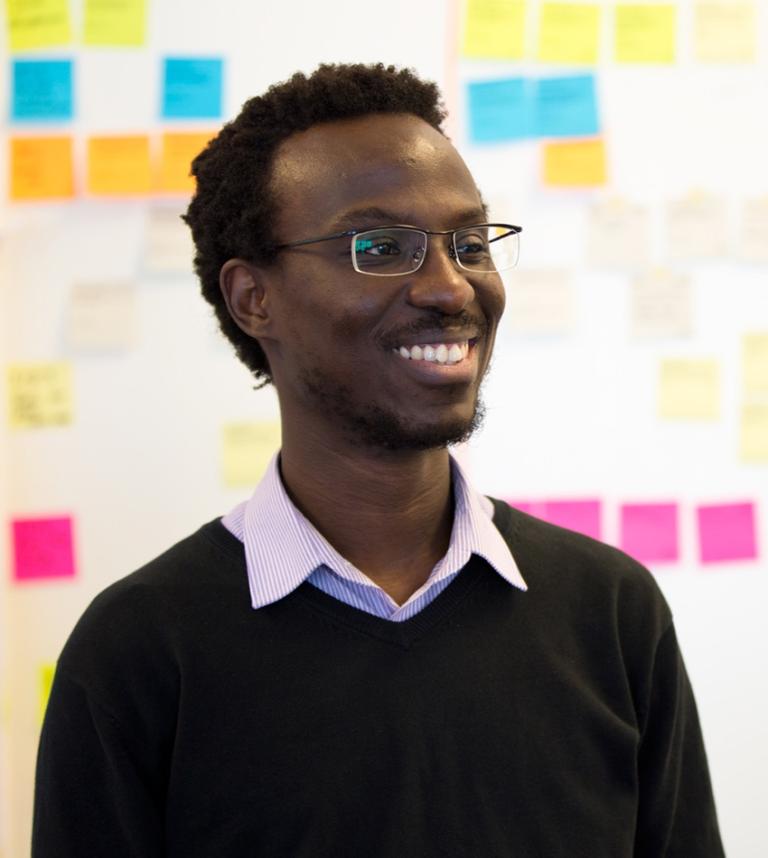 Anyone who plays or follows rugby knows what this role is within the game and the world of software requires similar decision-making skills.
For the next of our employee profiles, we spoke with Babatunde Kufo, Scrum Master at our Berlin, Germany office.
Q: What can you tell us about your role at HERE?
As a Scrum Master, I am responsible for helping the software development team improve speed of delivery
To achieve this goal, I support the product owner and the development team in maintaining a "product backlog," which is a prioritized features list. These are short descriptions for the required functionality of the product we are developing.
Together, the team then decides what we can deliver in a "sprint," which is, for us, a 3-week period. During this time, we will focus on delivering these agreed upon features as the next version.
In our daily stand-up meeting, colleagues discuss their focus for the day and shift priorities as necessary. This frequent assessment of status means that one colleague can stop to help another to achieve a high-value goal whenever needed. Impediments or blockers can also be recognized and better monitored.
Additionally, I facilitate two more team meetings -  the "sprint demo" and the "sprint retrospective." The first is to review together the product increment that was delivered in the sprint and the latter is a workshop about how we delivered. The retrospective lets us step back from the hectic pace and identify small process changes to be introduced for the next sprint.

Q. What is your background and how did you end up at HERE?
I grew up in Lagos, Nigeria and then went to university in Bolton, England. This is why I still support the (now-struggling) Bolton Wanderers football club and somehow still believe  they will be promoted to the Premier League next year.
Over a period of nine years, after my studies, I worked in various telecommunications roles - they gave me the experience I needed to work on a team with Nokia Maps when I first arrived in Berlin. Our focus was on delivering the most up-to-date version of our map data to customer devices.
Q. What interests you about the Enterprise side of HERE and how does your work impact customers?
HERE Enterprise focuses on helping our customers provide solutions to our end users. Our goal, through our SDKs and solutions, is to set up our clients for success.
The key at HERE, regardless of the department, is our highly precise map content. HERE Enterprise helps developers and organizations to access our powerful platform services such as routing and geocoding, so that they can build their own solutions. Our work really fits the "Maps for Life" mission, with features like truck routing and other fleet management capabilities which go beyond the needs of the individual.
Q. What is inspiring about working at HERE and living in Berlin?
In my six years at HERE, I haven't experienced a boring fortnight yet. I have been fortunate to be part of teams working on very challenging projects. I have been involved in increasing the frequency of our map data updates, supporting an initiative to improve map quality, and creating an internal service to help teams visualize their own information. This is key in helping them execute planning processes.
As for Berlin, I fell in love with the city the first night I arrived and often tell my friends that if they visit, they too will love it so much and never want to leave!
The city is full of life, with very much to see and do, matched with very good transport links so that you can easily get to the quiet city outskirts. You could be going for a hike in the beautiful Grunewald Forest after a 40-minute train ride from the city center.
For singles or people with families, the city has different neighborhoods which cater to the different needs and many districts manage to mix multiple tastes. One of my hobbies is inline skating, so the opportunity to skate down an airport runway brings a smile to my face when I think of the old Tempelhof airport, which is now a park.
I wake up every day knowing that I can contribute positive change, alongside my team and am proud of how passionate everyone at HERE is in all different parts of the organization.
Working every day with very talented, fun, hardworking people like we have in all parts of HERE, makes the time fly by.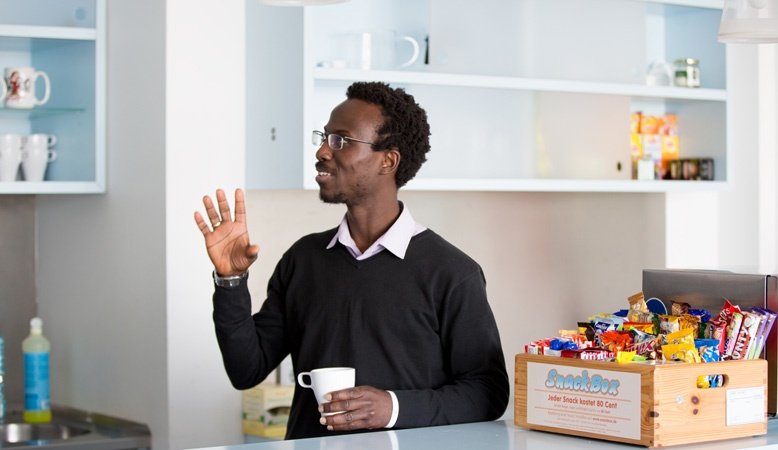 Find out about careers at HERE: here.com/careers
Sign up for our newsletter
Why sign up:
Latest offers and discounts
Tailored content delivered weekly
Exclusive events
One click to unsubscribe