Work at HERE: Two Berkeley designers take on location technology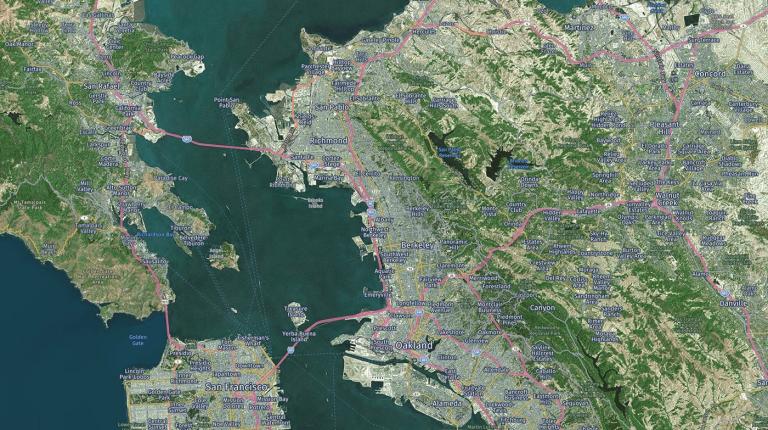 Our local design team in Berkeley is the brainchild of two designers looking to elevate the quality and importance of design in a tech-oriented place.
Across the bay from San Francisco, just North of Oakland, is the town of Berkeley, population ~121,240. The city is synonymous with the University of California, Berkeley and is known as the birthplace of the free speech movement of the 1960's. Only slightly lesser known is its fame for being the workplace of Thomas Sonsalla and Kai Dankel.
They pair head a unique design department: a horizontal, cross-team design studio dedicated to supporting the HERE Berkeley office as a whole, and to increase the proliferation of good design in the heavily tech-oriented environment of the Bay Area.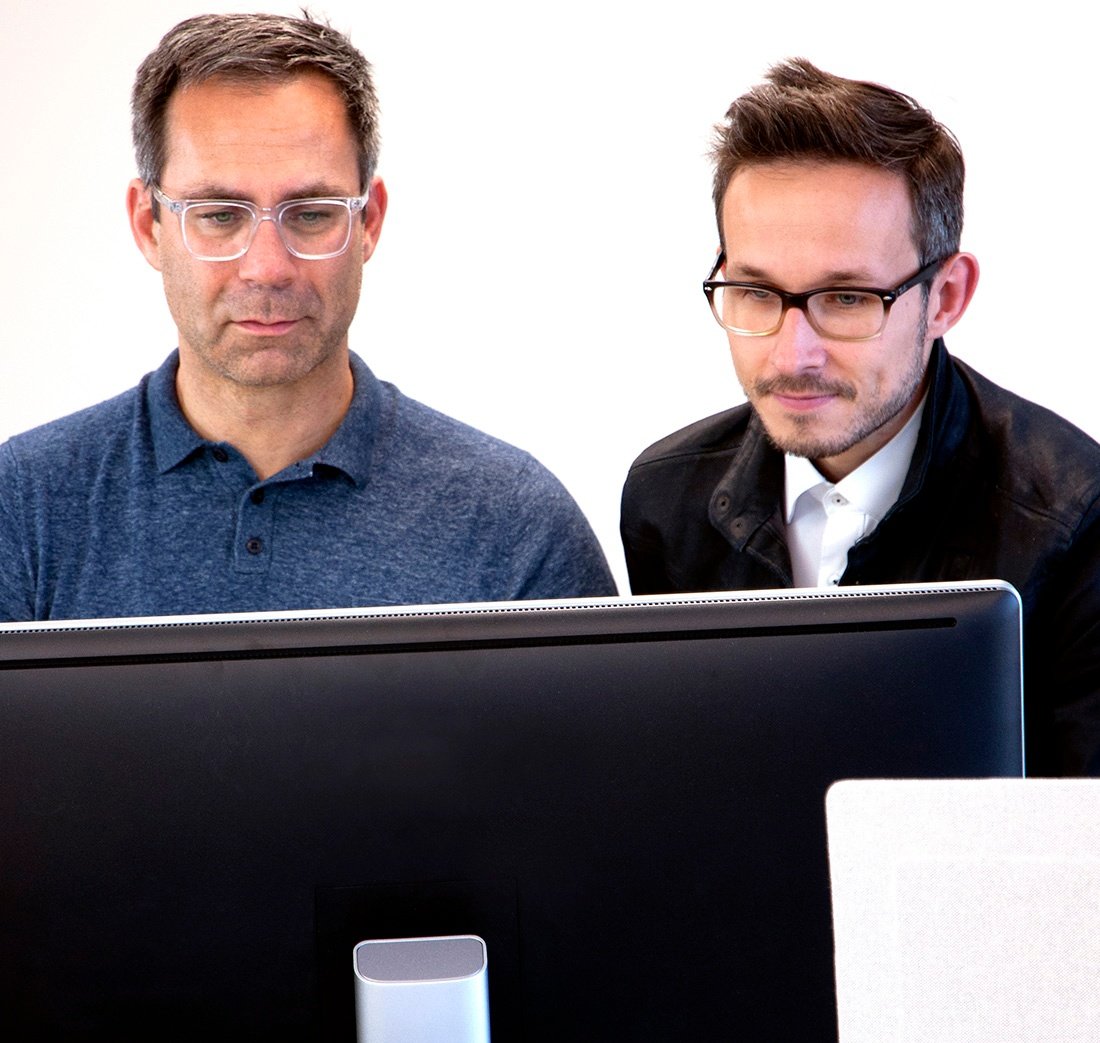 Thomas and Kai have more than 10 years of experience designing for HERE between them, and both moved to the HERE Berkeley office in 2016. Despite their talents and similarities, they didn't work together – at first.
"By the end of 2016, we both started to look outside the silos of our main projects, and we began providing some occasional support to each other and for other teams. We took notice that quality design was a function that was desired and needed, but wasn't adequately staffed in Berkeley," Thomas said.
Shortly thereafter, a series of projects from all sides of the HERE organization began to emerge, and those projects needed experienced designers. The needs ranged from designing interfaces for Highly Automated Driving & Internet of Things; to brainstorming integrating HERE API services into social platforms; to creating materials to support sales and new business. Somewhere along the line, a Berkeley-exclusive HERE T-shirt may have been produced as well.
"We are working on two major internal- and external-facing undertakings for HERE, but that hasn't stopped us from supporting other teams with their projects in Berkeley, Chicago and now Boulder. We're essentially in constant talks with other colleagues regarding new projects," Thomas said. "We're always curious about what challenges might end up on our plate."
We asked the team to tell us more about the experience and challenges in leading design for a deeply technical company.
"It's always a bit complicated to describe what the role of a Designer in the field of Human-Computer-Interaction entails. Terms like 'UX/UI', 'Interaction Design', or 'Information Architect' don't describe the job, but rather describe the output," Thomas explained. "'User centered design', 'Lean UX', 'Design Thinking' are the methodologies that we apply to find solutions. These are things we do in our profession, but they are ultimately just tools we use to fulfill our main function.
"As designers, we create common understanding and transparency of content and context through various means of storytelling. Those 'means' can be an illustration, or a flow chart. They can be sketched on a wall or presented in high fidelity. They can be a user research study, or an ideation workshop. They can be as small as a key screen to get a point across, and as big as designing a full-fledged service from high-level vision down to asset production for development.
"And yes, we can make your buttons look pretty too."
Thomas and Kai continue to touch on all things design-oriented across the HERE landscape, and they're deeply involved in new services coming in the future. As those developments progress, it's important to keep in mind that they're the brainchild of two designers who simply wanted to do more.
To find out more about design opportunities at HERE, visit our careers page.
Sign up for our newsletter
Why sign up:
Latest offers and discounts
Tailored content delivered weekly
Exclusive events
One click to unsubscribe