Bringing HERE to Boulder, Colorado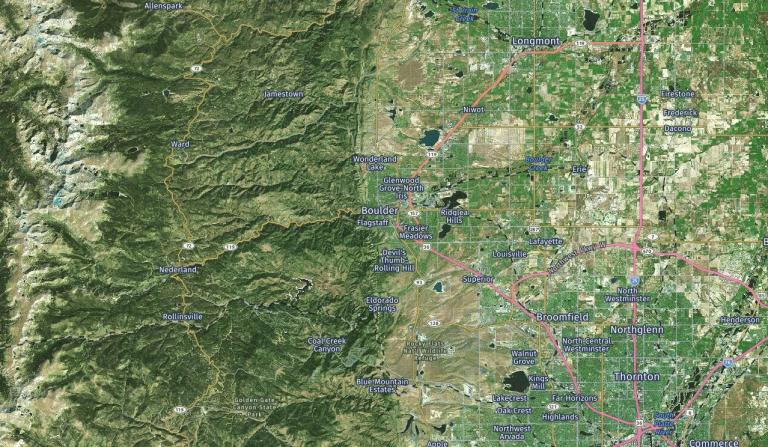 We've set up shop among the mountains, greenery and tech-friendliness of Boulder, Colorado, where we'll continue to create and pioneer the next generation of mapping technology.
For as long as the tech industry has been known for its in-office foosball tables and hoodie-clad employees, the brightest minds from around the globe have flocked to start-up hubs like California's Silicon Valley in search of the dream job in a burgeoning industry.
But, while the fashion and workplace leisure activities might look the same in Boulder, this unlikely tech capital and its local professionals have done things a little differently, inspiring the industry to come to them, rather than the other way around.
You can hardly blame them. With Rocky Mountains on one side, parkland on the other, a bustling little city with excellent dining and craft beer nestled in between, and an affordable cost of living to boot, it's easy to see why the top talent from University of Colorado Boulder (Go Buffs!) seldom want to leave once school lets out for the last time.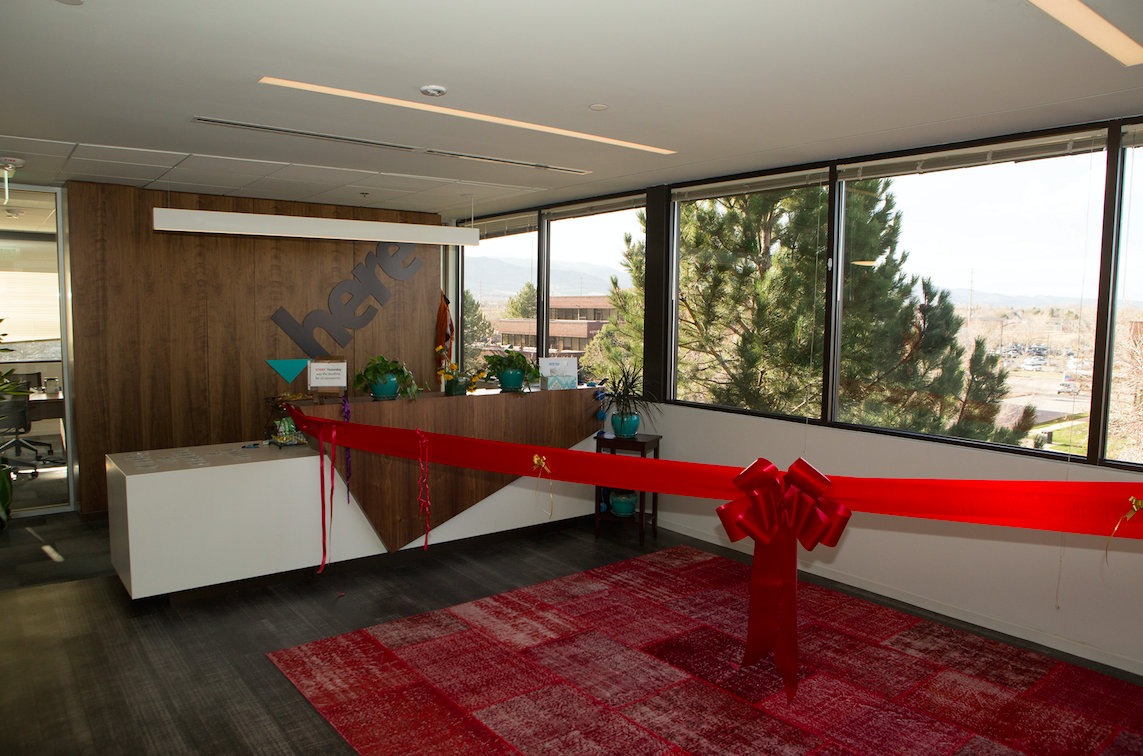 After working with a small local team since 2016, we're now officially on board the Boulder tech train, opening a brand-new research and development facility in the heart of the city. We're bringing together local experts in geospatial engineering, machine learning, and data science to work on projects that will shape the future of transportation and mobility.
The current team of 23 is responsible for creating cutting-edge processes for our HERE HD Live Map – the data-driven, self-healing map that plays a huge role in the safety and efficiency of the next generation of automobiles.
Utilizing programming languages like Python, C++, OpenCV, Cuda, platforms like AWS, and technologies like Deep Learning, our Boulder site is set up to optimize go-to-market speed for our customers and partners. This includes a testing location for proof of concepts, working with production-ready methods, and putting the technology into market.
With the goal of growing our team and expanding our capabilities, we're actively hiring all levels of research and software engineers. New hires will join our group of highly skilled and innovative minds, not to mention 8,500 teammates spread across 56 countries around the world… without even having to leave their little slice of heaven.
Sign up for our newsletter
Why sign up:
Latest offers and discounts
Tailored content delivered weekly
Exclusive events
One click to unsubscribe