Taking the next step in the HERE journey with our new VP of Design
A successful product usually has to tick many boxes. It has to be properly functional, efficient and genuinely useful. It also helps if it's cool. At HERE, we want our products to be unique, and our new VP of Design will help us achieve this.
HERE is on a journey, moving from a project-driven organisation, to one driven by product solutions. In the past, design was always seen as a piece of a customer project. A customer would pitch a project, which we would then cater to, and any design within the project would be handled as a part of that.
Now, going forward we will bring solutions and products to the market independent of customer projects. This approach will see customers buying our products, instead of us responding to project demand. Now that we are embracing this approach, our design aspirations have changed. We want to offer unique, recognisable products that resonate with customers.
With this in mind, it is important that we have the right people on board to lead this change. This is why I'm pleased to announce our new VP of Design, J F Grossen.
Take the lead
Jay will be heading up the Design Studio at HERE, a centralised organisation that helps facilitate any design work that is required across the business. The role requires a mix of expertise, and the ideal candidate had to be both a strong leader – someone capable of managing this team – as well as a creative presence who had a keen eye for both good and bad design.
Jay ticked all of these boxes. He has an extensive industry background in product and service design, working in agencies and in-house for many years. This means that Jay has experience in working on a range of different projects, across dozens of industries. This has given him a strong understanding of how to address a design project in a variety of different situations. Not only that, but Jay has the managerial skills to match and a strong understanding of how to hit time to market.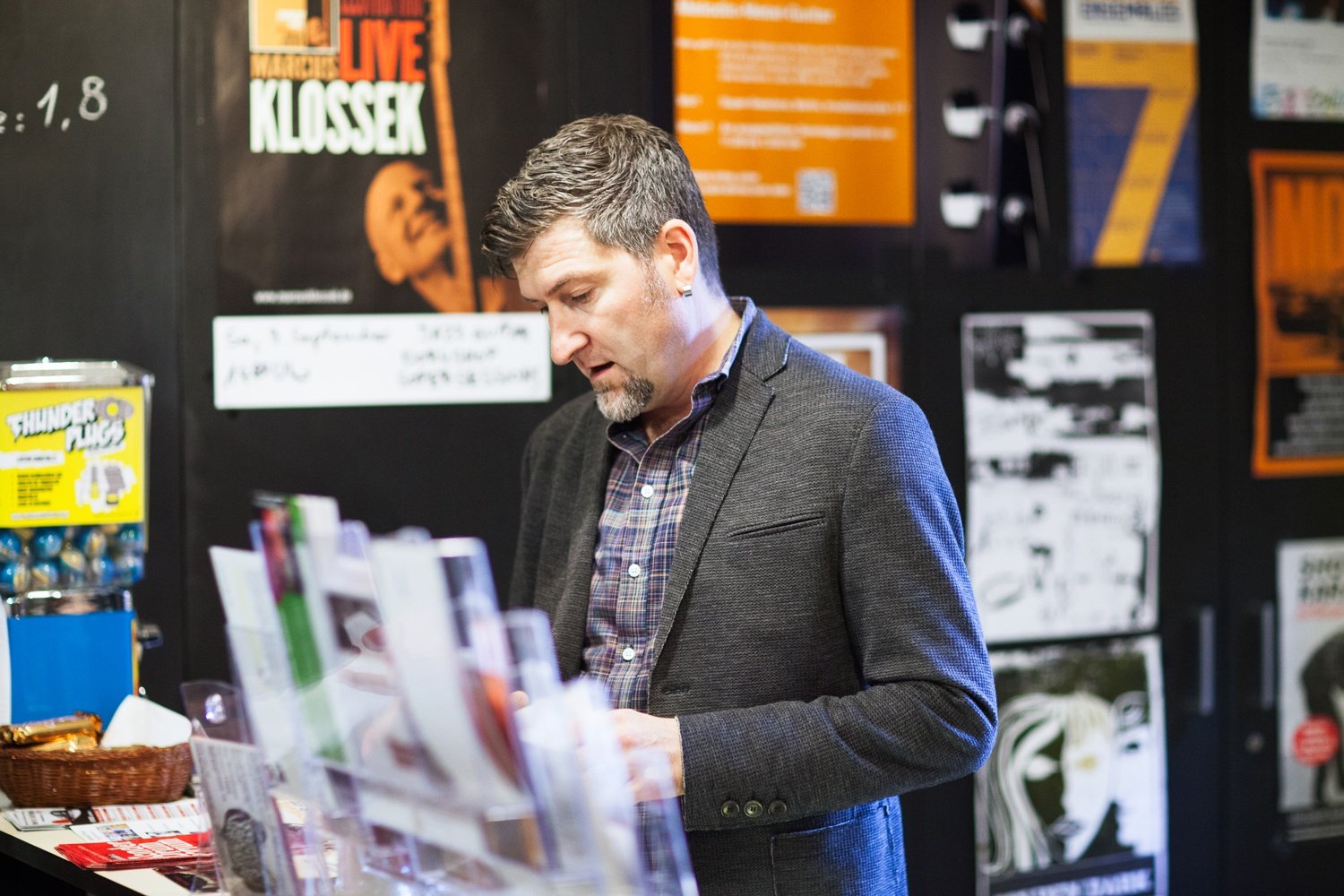 His more unorthodox skills also make Jay stand out. A keen musician, his creativity, both inside and outside the office, stands him in good stead to help HERE achieve its goals.
Team up
As part of my management team, I'll be working with Jay on a regular basis, and his role encompasses a wide range of duties. Not only will Jay be called upon to fix immediate design issues, but he will help develop design principles across the company as a whole.
With designers at work in various parts of the company, the task at hand is to develop overarching design principles -- so, what should every HERE product have as its baseline functionality, and what are its recognisable elements? Jay will help build and establish this design identity through his work at HERE.
Having begun working with Jay, what has struck me is his dedication to get to know the company and its people. He has already travelled to different sites -- from Seattle to Berlin -- in a bid to become more familiar with HERE. He understands the importance of meeting people face to face, and is currently digesting all the information required before helping to transform the organisation.
Jay, and the HERE management team as a whole, wants to make this journey a success -- and listening to employees and stakeholders to understand what our design ambitions and expectations are is vital to this.
We are very pleased to have Jay onboard, and are sure he will make a positive contribution to HERE's vision for the future.

Sign up for our newsletter
Why sign up:
Latest offers and discounts
Tailored content delivered weekly
Exclusive events
One click to unsubscribe