Self-driving motorcycles are (almost) ready to go out for a spin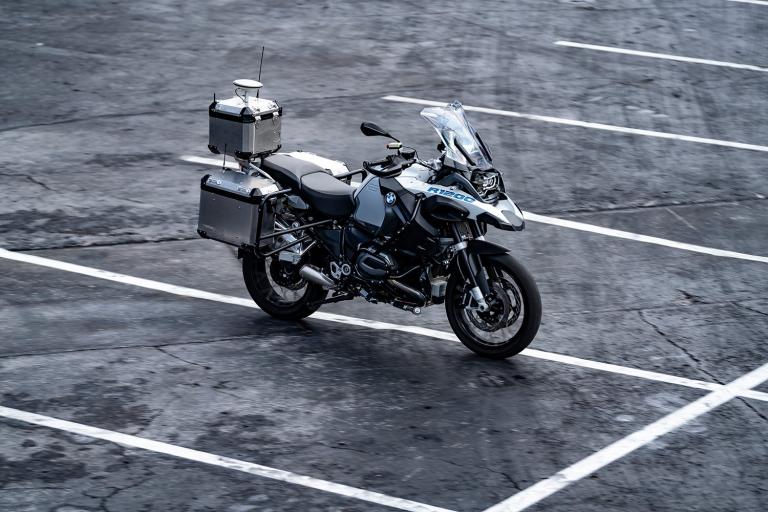 When you think of autonomous vehicles, what comes to mind? Cars and trucks? Perhaps even public transport options like buses and trains?
It's these vehicles that have dominated the news around the changing mobility landscape around the world, and yet there's a time-tested way of getting around that often goes overlooked in these discussions: motorbikes.
But motorcycles and scooters aren't getting left behind in the oncoming transport revolution. Companies and researchers around the world are exploring the ways in which new technologies can improve motorbikes, and the advantages aren't just for riders, but for everyone they share the road with.
The move toward making motorcycles and scooters "smarter" is similar to the way Advanced Driver Assistance Systems have evolved in cars over the course of decades. But whereas drivers have benefited from features such as lane departure warnings and intelligent parking, riders require a different set of tools to make their journeys safer.
On the horizon
Yamaha's Motoroid concept bike takes steps in this direction. Self-balancing technology makes travel easier for a rider by letting them focus on turning and gear shifting without having to worry about their stability, while cameras and an artificial intelligence system can recognise gestures from other riders on the road and factor this information into movement decisions.
Motoroid is far from being a self-driving motorbike, but such an idea isn't too far off either. At CES 2019 in Las Vegas, BMW Motorrad demoed a prototype of a riderless motorbike from their R 1200 GS series, which has the ability to start, steer, spin, speed, slow and stop — all by itself.
(Don't expect to see this particular model at your local BMW dealership in the future, as there are no plans for this autonomous test vehicle to make it to the consumer market. It was developed to help provide valuable data insights into riding dynamics for human riders, as well as to ensure motorcycles are an integral part of the ongoing conversation regarding the future of mobility and the autonomous world.)
Relatedly, researchers at MIT have been testing an autonomous tricycle built for the transport of people and goods. The Persuasive Electric Vehicle, as it's called, can be summoned like an Uber and used to move a passenger or package from A to B, all without needing a human driver or courier. And while these tasks could also be achieved by an autonomous car or truck, the PEV may be preferable due to it sharing the advantages of motorbikes – their compact form, maneuverability and speed, all of which can help ease congestion.
Safety first
Of course, motorbikes aren't without their disadvantages. Their size can make them difficult to see and their movements can be unpredictable – not just for motorists, but for the AI behind autonomous vehicles, which has historically been poor at detecting two-wheelers.
It's all the more reason to ensure driverless vehicle tests involve motorbikes, which is what UK-based AB Dynamics is doing with its self-driving scooter. The company has been fitting scooters with AI, GPS and various sensors to create riderless bikes for testing alongside autonomous cars. By using to these vehicles in tandem, the technology behind the cars can become better at recognising bike behavior without the danger and ethical concerns of testing with human riders. And it's easy to see how this could be further improved by taking vehicle-to-vehicle communication, like the Safe Swarm concept, and enabling it between cars and motorbikes.
Not all motorbike accidents involve other vehicles, though. For instance, a 2017 report found that over 40 percent of fatal motorcycle incidents in Australia involve only one vehicle. This is partially because bikes are especially susceptible to road conditions, but again, modern technologies provide a solution. By equipping these vehicles with tools like LiDAR and highly-detailed geographical data – such as our HD Live Map – motorcycles and scooters can have a rich understanding of the characteristics of any road, allowing an AI system to adapt its driving behavior based on condition changes such as minor bumps and dips.
Mobility is changing, and much like every other form of transport, motorbikes are in the process of transformation. And through the technology that's being brought to motorcycles and scooters, riding may soon be more efficient and, most importantly, safe.
Sign up for our newsletter
Why sign up:
Latest offers and discounts
Tailored content delivered weekly
Exclusive events
One click to unsubscribe