The Salvation Army got meals out to people on Thanksgiving with HERE WeGo Deliver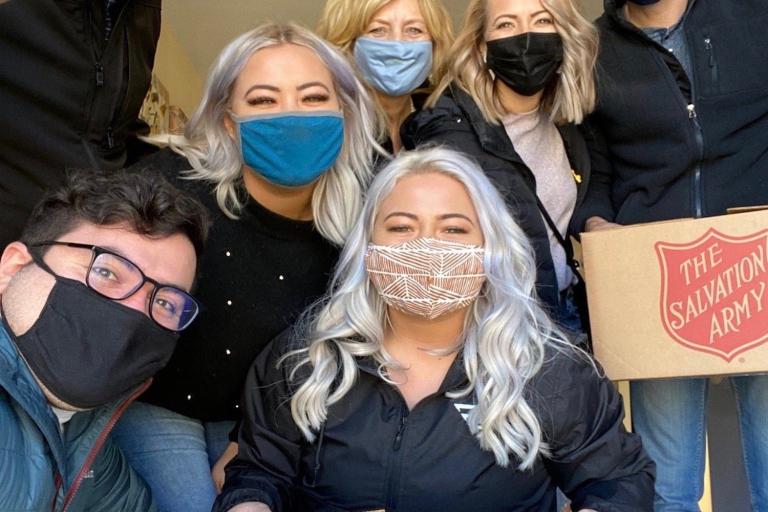 HERE's no-cost planning and routing tool
helped The Salvation Army get food out to seniors and disabled adults with contactless deliveries – and will be repeated for Christmas

.

The Salvation Army in San Francisco was faced with a challenge this year when it came to delivering Thanksgiving meals.

The charity usually sends out thousands of lunches to seniors and disabled adults in the district. They would manually route each volunteer's journey in a process which was complicated and time-consuming. It involved cleaning up the data themselves and then using maps to figure out 200 different routes for their drivers.

This year, COVID-19 made things more complicated.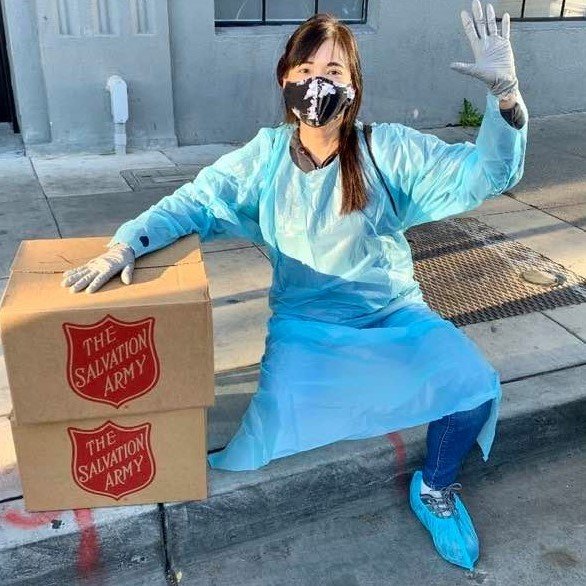 Deliveries of delicious Thanksgiving meals to seniors and disabled adults by The Salvation Army did not stop in San Francisco just because of the pandemic. Image credit: The Salvation Army.
Volunteer manager Melissa Doppler told HERE360: "Our Holiday Meals program has been continuously running for more than 60 years and many of our volunteers have made it a family tradition. Some have been joining us every Thanksgiving for 20 years or more, spanning multiple generations. But COVID-19 definitely made people nervous, especially our older volunteers."
To compound matters, they added 1,000 new seniors to their delivery this year, making almost 5,000 meals in total and requiring an additional 50 routes. For the first time, the routes were pre-assigned. This meant the drivers had to be matched exactly with their routes, rather than just turn up on the day and grab the route they preferred.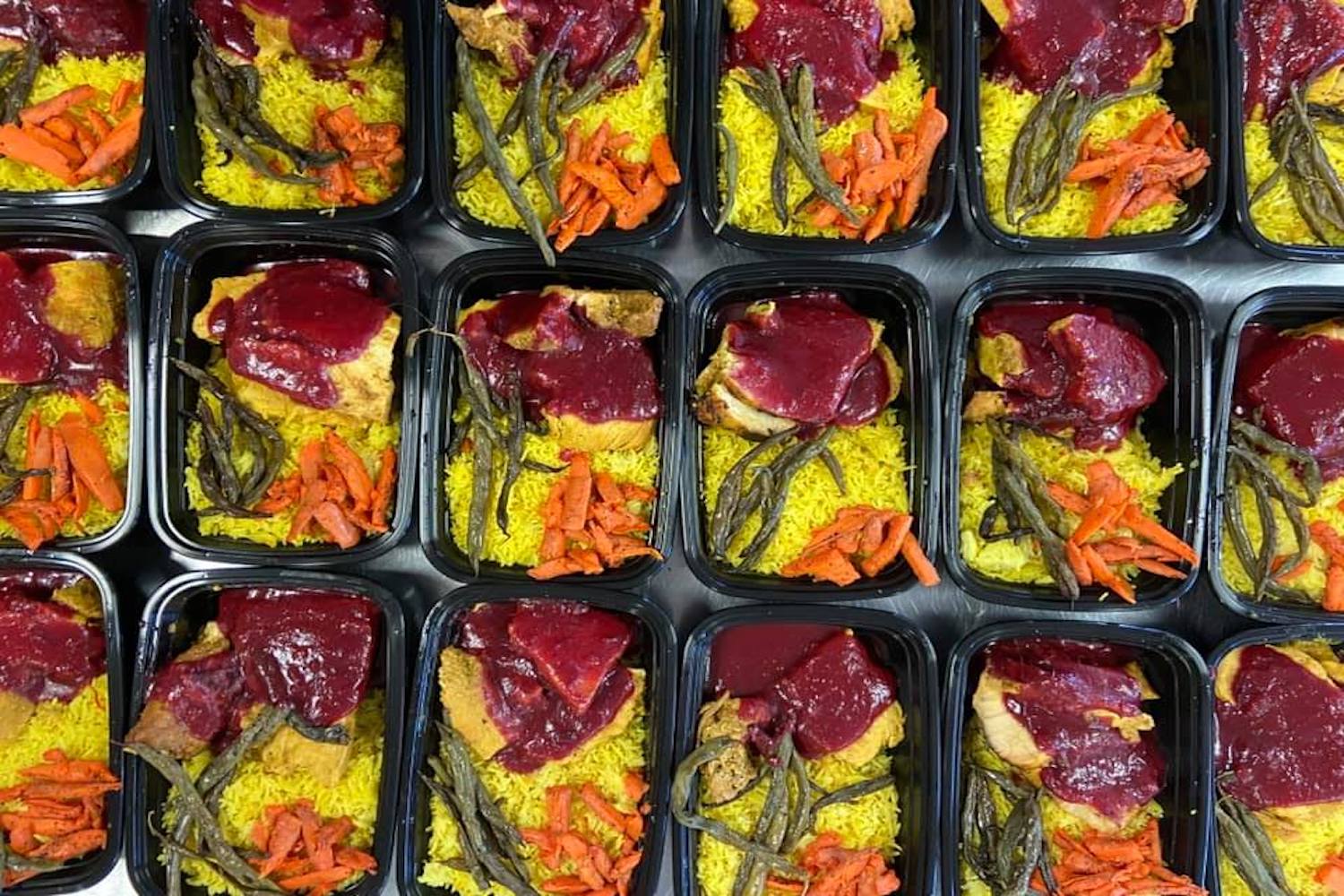 Caterers Andros Rostilj prepared the meals this year, of turkey breast, stuffing, yams, and fresh vegetables. Image credit: The Salvation Army.
Taking the data from a spreadsheet was complicated, as it often involved multiple deliveries to one address in cases where people live in large complexes. Previously this would take The Salvation Army several days to prepare.
Melissa had already spent six hours preparing just 33 routes of the 198 total needed before successfully reaching HERE Technologies for troubleshooting support.

She got in touch with the team about using HERE WeGo Deliver, which has been free to use for small delivery operations since April.
It has been used for other good causes, including getting free school meals out to pupils who needed them in the UK.
The no-cost planning and routing tool, which was released to help small organizations deliver during the COVID-19 pandemic, could manage a maximum of 500 orders at the time.
The only problem was the Salvation Army meals came to a much higher number than that.

Diego Arteaga Posada, HERE WeGo Deliver Tech-Lead, explained to HERE360 how the team approached this challenge.

"We said OK then, let's raise the bar. We had to do a lot of testing, and new design and development work, but now we have a limit of 1,500 orders."
The improvements made to HERE WeGo Deliver to get the Salvation Army project up and running included making it more user-centric. This included improvements to the PDF document which drivers receive showing their final route.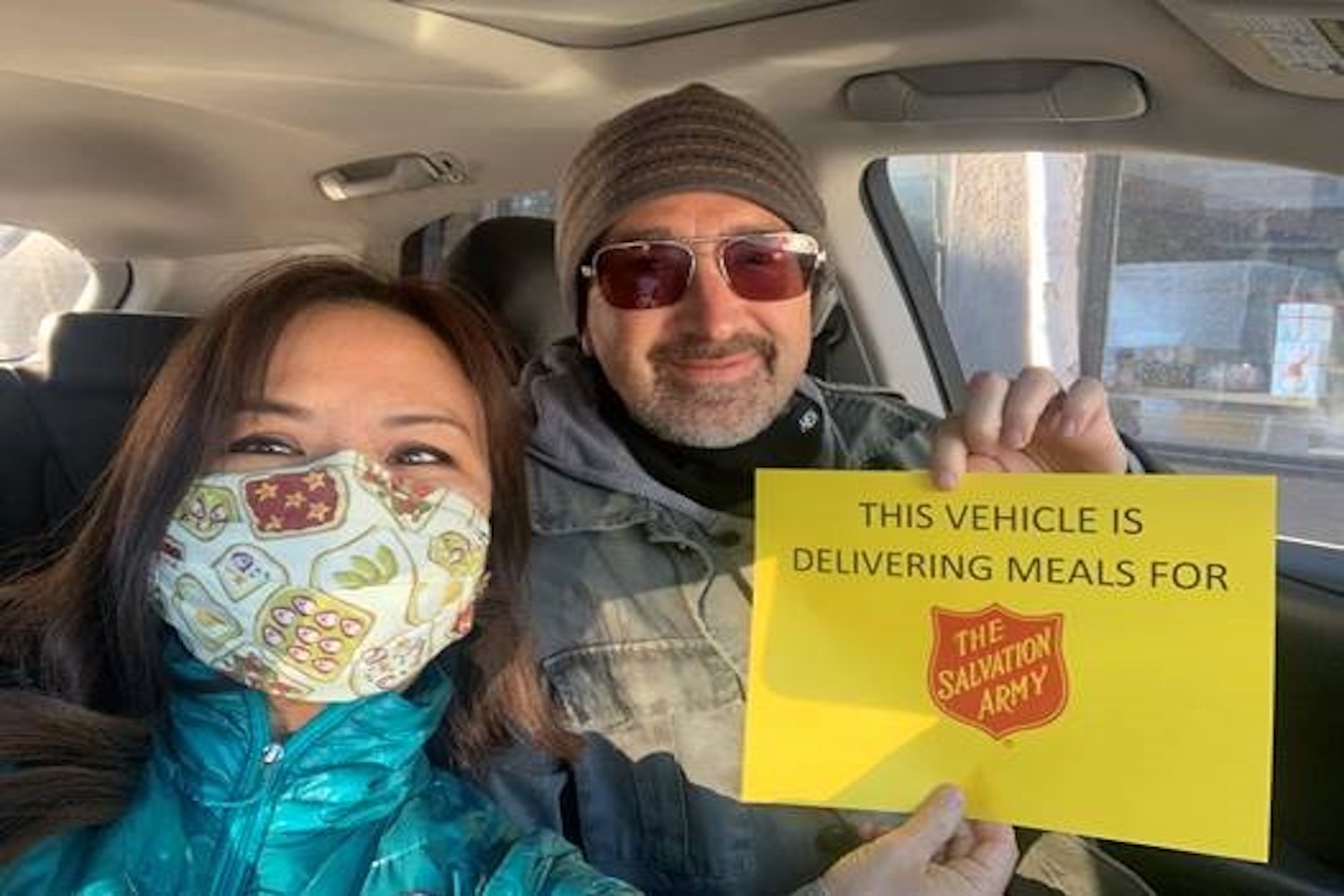 Here WeGo Deliver helped The Salvation Army map routes for contactless deliveries. Image credit: The Salvation Army.
Christmas cheer
The speed at which this was achieved was even more remarkable. The Salvation Army was thrilled with how quickly the HERE WeGo Deliver team responded to their request for help and delivered a successful result days before volunteers were set to make their trips.

Christoph Herzig, Director of Product Management at HERE, said: "They needed to get more efficiency, so they had a real pressure to use technology, this time because of the lack of abundance of volunteers due to COVID-19."

He said HERE WeGo Deliver, now tested on larger operations thanks to The Salvation Army Thanksgiving project, will be extended into 2021 and free to use.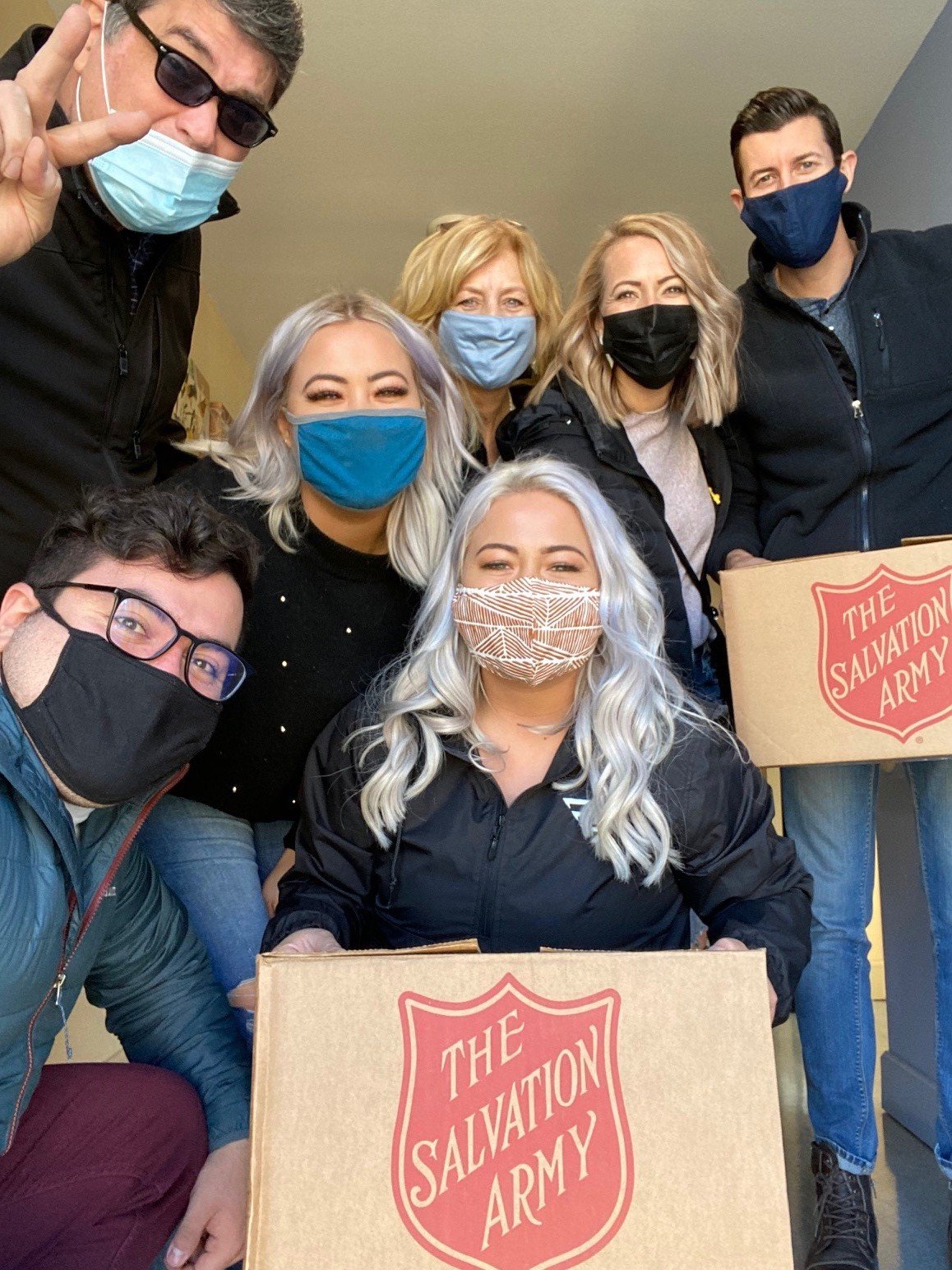 Volunteers helped to get 5,000 meals out in San Francisco. Image credit: The Salvation Army.
But he added that bigger businesses will need a more advanced product.
"If you're running a small shop, and you want to organize your daily deliveries, then we see a lot of benefits from it. Of course, if you want to run a large fleet on a daily basis, you need a much more mature solution – for example, HERE Last Mile, which is an enterprise application and connects to other larger systems, transport management systems, etc.
"But this version of HERE WeGo Deliver will still be available for everybody to use for free."
For The Salvation Army, the mission was such a success, they are already planning Christmas deliveries of a similar number of meals.
The Salvation Army's Melissa Doppler said: "Our hope in using the HERE WeGo deliver platform for future Holiday Meal delivery events is that a great deal of time can be eliminated from our event preparation. The built-in navigation means we do not need to manually create and print Google maps for each route. The routing sheets also were a great format for our volunteers to make notes as they deliver.
"The volunteers email us back their feedback so we can update the routes for the next event. Now the platform meets our needs, uploading the client records and creating routes will save us many hours, which means all the more this year."
Free access to HERE WeGo Deliver will be extended next year. It now has new features, including availability in 11 different languages, set-up for contactless deliveries, tour export in CSV format, and a comfortable order import assistant.
Move your business from storefront to delivery with our route planning tool. Discover more
Sign up for our newsletter
Why sign up:
Latest offers and discounts
Tailored content delivered weekly
Exclusive events
One click to unsubscribe