The racing cars that drive themselves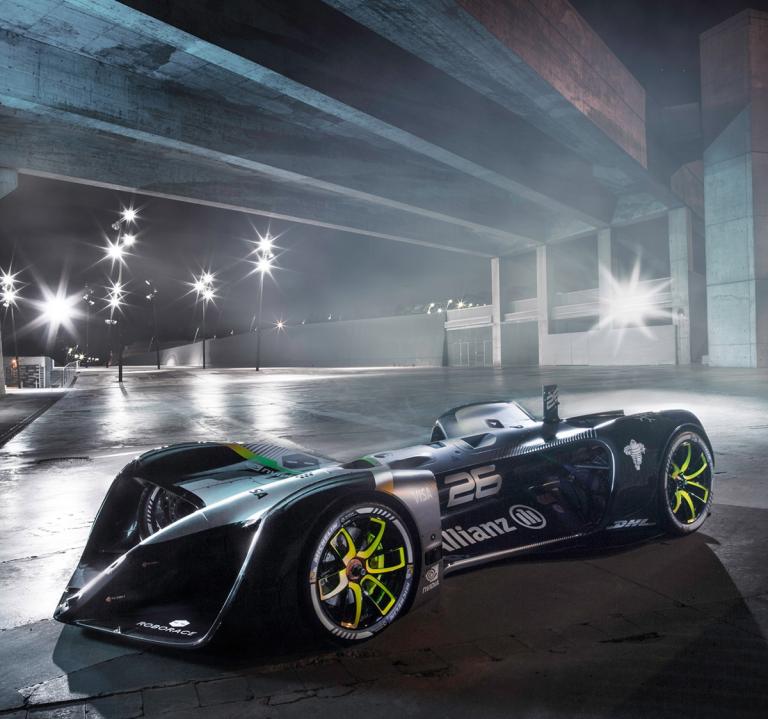 We may not see fully autonomous cars hit the roads en masse for a few years yet, but things are a lot simpler when it comes to the race track.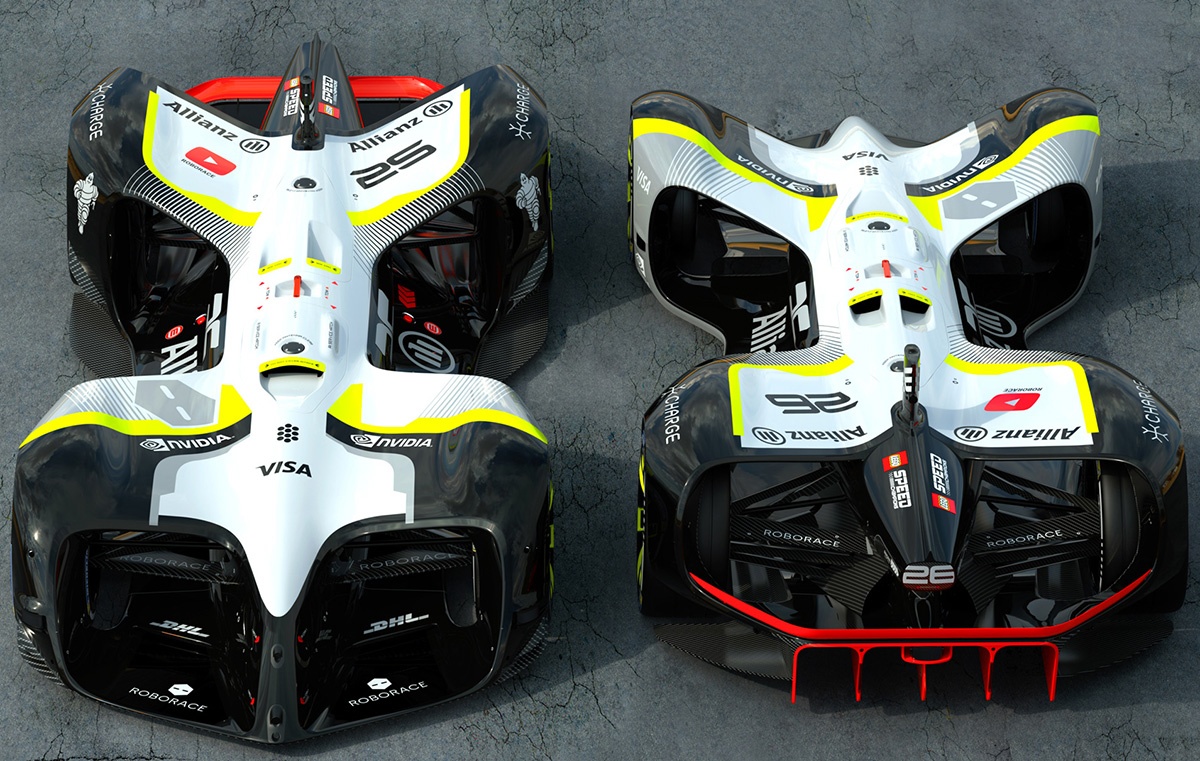 Racing cars are already managing to pilot their way around circuits all over the world, and although we can't imagine it being the end for the likes of Lewis Hamilton any time soon, it is interesting to see the technology in action.
Roborace has been putting autonomous racing cars through their paces at Formula E circuits for the past year, with its DevBot prototype – based on a Ginetta LMP3 racing chassis – getting increasingly faster and more capable, recently lapping the Berlin ePrix with a top speed of 124mph. Roborace has come a long way since the first time we saw two DevBots hit the track, and indeed each other, when Roborace was still finding its feet.
As with other autonomous concepts that we've seen, the DevBot packs in an incredible number of sensors, including 5 LiDAR sensors, 2 radars, 18 ultrasonic sensors, 2 optical speed sensors, 6 AI cameras and GPS. The huge amounts of data is then processed by an Nvidia Drive PX2 computer, which is capable of crunching more than 24 trillion complex algorithms per second. It may not be quite enough to help manufacturers to safely navigate a bustling city centre, but the DevBot does help Roborace to concentrate on another vital area of autonomous driving: Artificial intelligence.
Ethics and artificial intelligence look like playing an increasingly important part in the future of self-driving vehicles, and it's an area that we're seeing more and more companies turning their attention to now the actual physical side of autonomous driving appears to be firmly in sight, with several cars already hitting the roads with advanced ADAS systems that can drive, at least in limited situations, without input from the driver.
Test track
When it comes to AI on the track, Roborace is using its autonomous racer to open up the possibilities for artificial intelligence, with the upcoming Roborace series acting as a platform for other companies to develop their own driverless software and AI alongside the fixed hardware provided by Roborace.
This is where the concept of an autonomous racing car comes into its own, letting developers test software in a safe yet unpredictable environment, against other vehicles and AI, where competition can also help to drive innovation.
While the DevBot may look like a regular racing prototype, complete with cockpit and driver controls, it's only the first step for Roborace, which has since introduced the far more outlandish Robocar, a racing car that shares the same technical hardware but packages it in a body that's like little else we've seen.
Much like future autonomous road cars, the switch to self-driving technology gives automotive designers the opportunity to be a lot more creative. With regular road cars, that means cabins that are far more spacious and passenger friendly, with fewer intrusive controls, but on the Robocar it means the removal of the driver altogether.
There are no controls or any space for people, there's no need for rollover protection or windows, and the Robocar shares as many design cues with a missile as it does a more traditional racing car.
The looks, the technology and the fact we simply don't know how autonomous cars will react to each other on the race track means that a Roborace series could provide compelling viewing, while also giving an invaluable insight into the way that autonomous vehicles could behave on the roads.
If you're interested in finding out more about Roborace, the Robocar and DevBot, keep an eye on Roborace's YouTube channel, as Roborace has been uploading videos every step of the way.
image credit: Roborace
Sign up for our newsletter
Why sign up:
Latest offers and discounts
Tailored content delivered weekly
Exclusive events
One click to unsubscribe