Coming out, honesty and inclusivity: stories from HERE Pride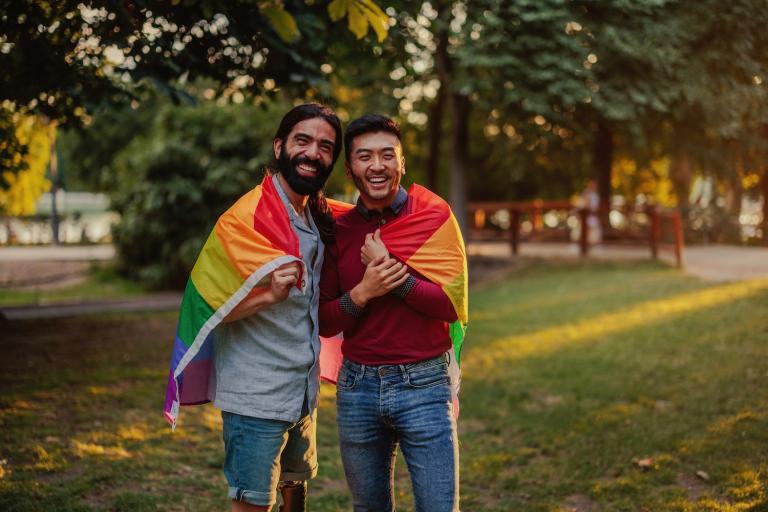 "Colleagues tell me they aren't comfortable coming out at home, but they are at work with HERE"
With Pride being celebrated during June, HERE spoke to some of its LGBTQI+ staff community about their involvement with HERE Pride. Launching in 2018, the employee resource group (ERG) has achieved a lot, even with COVID-19 as a barrier, and there are different branches of HERE Pride now spanning four different continents.
In this time, HERE Pride has taken part in events such as Mexico City's annual Gay Pride March, joined the "Lesbisch-Schwules Stadtfest" in Berlin, Europe's largest annual Lesbian and Gay Festival, and joined over 6,000 LGBTQIA+ activists in the "Out & Equal Summit" at the National Harbor in Fort Washington — and many more. All year round, HERE Pride is there to support anybody at the company who needs advice or has questions.
This year, HERE North America was voted as one of the "Best Places to Work for LGBT+ Equality" for the ninth year in a row by The Human Rights Campaign Foundation, earning a 100% score in the organization's metrics for and benefits for its LGBTQIA+ staff, while HERE Mexico has made it onto the list for the past two years, confirming HERE's stance as an ally, advocate and upholder of equality.
As we celebrate Pride 2022, HERE360 spoke to three different HERE employees and members of HERE Pride about their experiences at the company.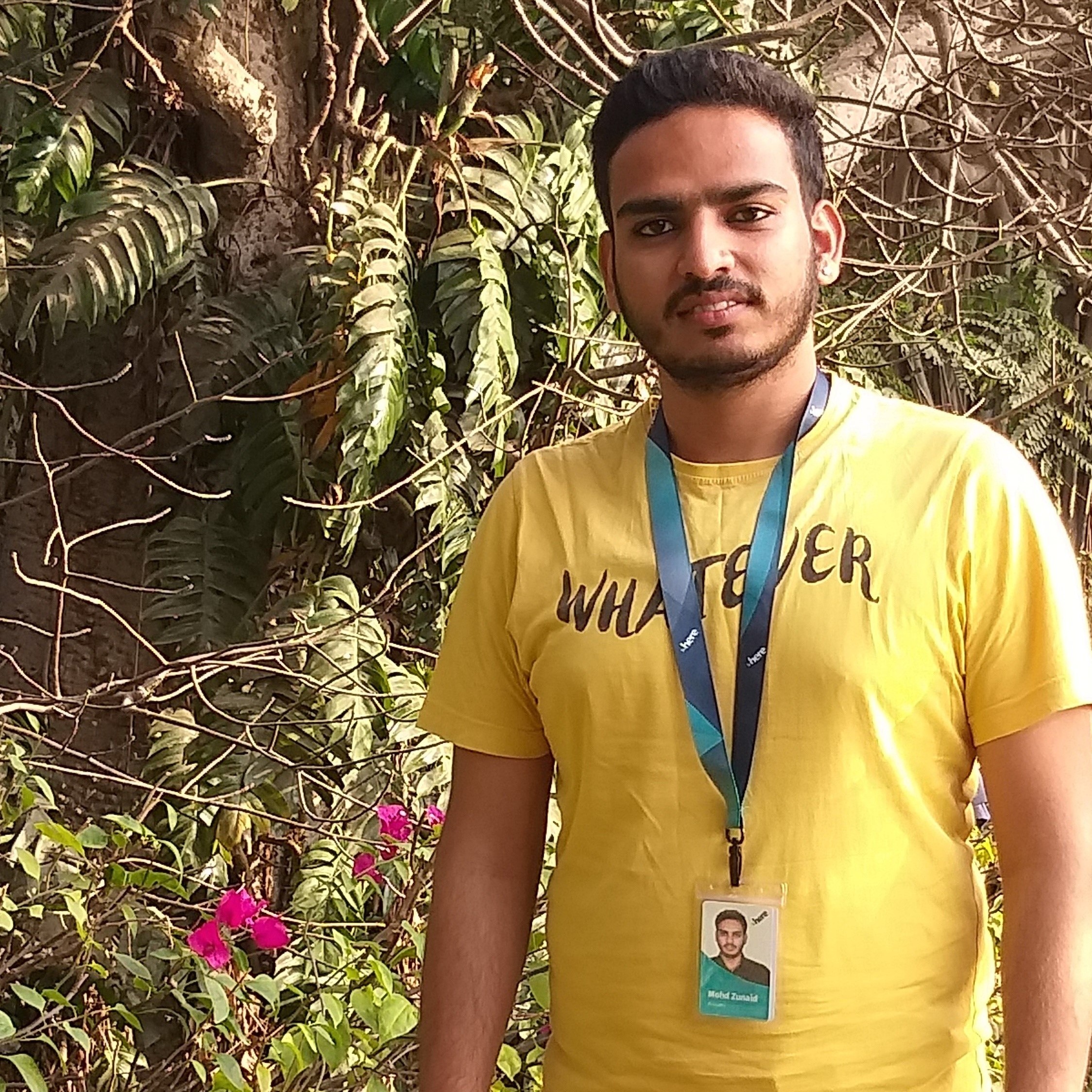 "India isn't the easiest place to come out — but HERE has supported me all the way"
Zunaid Ansari, Spatial Data Specialist II, HERE Mumbai
We launched HERE Pride in India in December 2020 and it was at that moment that I came out to the company. I took the initiative to set up HERE Pride in Mumbai, and I wanted to lead the movement. I've worked for the company for seven years, and I love it. It's such a forward-thinking place, and I'd like to grow old in this organization.
India isn't the easiest place to come out, but the support from HERE has been amazing. My managers, team members, and the HR team have open-heartedly accepted me the way I am, and I'm so grateful for that.
I got the idea to launch HERE Pride in India when I was sitting in the canteen having lunch with a colleague one day. We were talking about how other companies have an LGBTQIA+ support network. When I found out that HERE Pride had launched in Chicago, I knew that I needed to have it launch here in India, too.
Getting HERE Pride running in India has been a huge success. We started by offering workshops educating colleagues on what it is to be LGBTQIA+, for everyone, including leaders and managers. It's incredibly important for people to understand what the terms mean, and the ideologies behind them.
We have 4,500 employees in the Mumbai office, and last year 70% of them participated in Pride activities. That in itself is a huge achievement.
I've had co-workers come to me to tell me that they aren't comfortable with coming out at home, but that they are when they're working at HERE. It makes me happy to know they can be themselves at work, where we spend so much of our lives.
I have the confidence to fully be myself at HERE and I want to make sure that others have that same experience. In my spare time when I'm not working at HERE, I freelance as a bridal hair and make-up artist. Building up my self-confidence at HERE has really helped me to push forward with my freelance creative work, too.
This year for HERE Pride, we're going to do an LGBTQI+ movie screening. I hope it helps to educate people, and it's something we've not done before.
I'd like to tell colleagues that you don't have to be part of the LGBTQI+ community to participate in HERE Pride and a Pride radio show. Be an ally, and support us. Let's make the world a more welcoming and supportive place for everyone.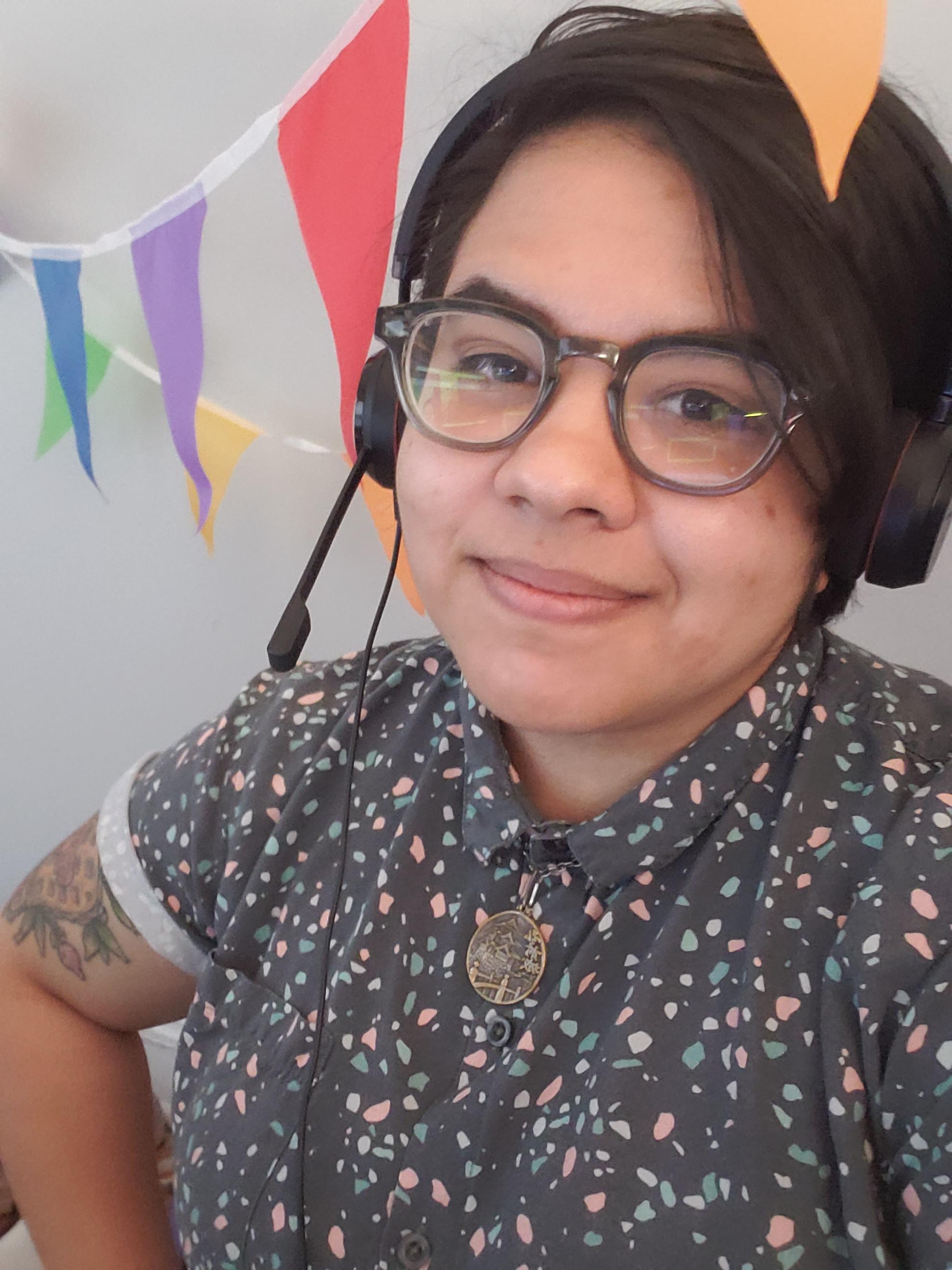 "It's great that the business supports my community so much"
Katherine Aanensen, Senior Business Operations Analyst, HERE Chicago
I started at HERE as an intern in 2016, right out of college, and I got involved with HERE Pride just after it was founded in 2018. Right from when HERE Pride started, it was just so exciting to be able to have a global celebration of LGBTQIA+ culture. And it's great that the business supports us so much with that.
We had an incredible roster of 40 different virtual Pride events during the pandemic. We had roundtable events and intersectional events with other ERGs. It was crucial to help HERE Pride to stay connected and stay supporting each other during a really isolating time.
It was really important to me to highlight Non-Binary Day of Visibility via HERE Pride. I've posted on our intranet about my pronouns, and I've had other people in the non-binary people umbrella reach out to me to say thank you for helping to educate other people about it. Moments like that fill me with pride.
I'm looking forward to the comeback of Chicago's LGBTea events. We used to meet up to have a coffee and just chat, and we'd call it an LGBTea, but COVID-19 put a stop to that. Now that the pandemic is coming to an end, we'll be able to bring our coffee events back.
HERE is an actively welcoming place for people who are transitioning. The company has been really good at changing policies that might impact people in the LGTBQIA+ community, and I'd definitely recommend it as an open and understanding place to work.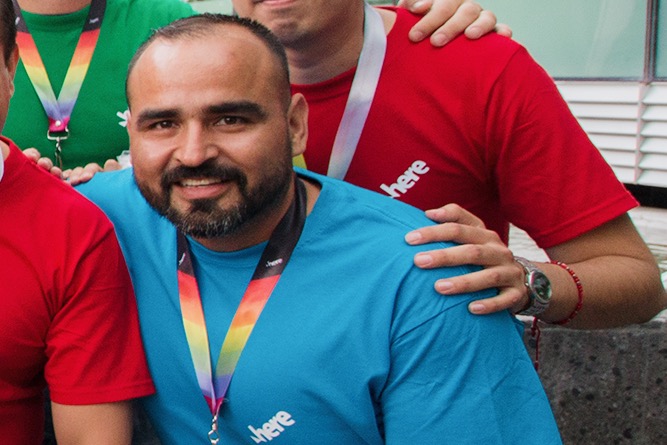 "My best moment was taking HERE Pride to Pride in Mexico City"
Juan Carlos Estrada, DEO Supplier Management MX, HERE León
I've worked at HERE for 13 years, and in that time I've seen the company grow and change so much. I'd say that the true HERE values are inclusion and diversity — it's somewhere that we can be ourselves, and have a safe place to work.
The best moment for me when taking HERE Pride to Pride in Mexico City in 2018. I was also lucky enough to be in Mumbai when the ERG was launched there and the Pride flag was passed on to them. It was so great to see that happen.
HERE Pride has really grown since it first began in 2018. At first, we had just a small group of people putting on events at a local level, and now we have members in North and South America, Europe and Asia. This has helped to facilitate global change within the whole company, which has been amazing.
There are 10 members on the Pride committee in HERE Mexico. We put on a lot of educational events, about health and wellbeing, and we also come together with other companies to learn from them and share best practices with them.
We want HERE Pride to be visible for the whole year — not just in June each year. That way people know that they can come to us with any issues or problems, for advice, or just for a chat — we are always here. We can guide people and help them find the right place to go for whatever they need support with.
Sign up for our newsletter
Why sign up:
Latest offers and discounts
Tailored content delivered weekly
Exclusive events
One click to unsubscribe