Accurate positioning is vital for autonomous vehicles. Here's why
For automated vehicles to safely navigate their way around our highways and around obstacles, they need instant, extremely accurate positioning.
Many vehicles depend on satellite positioning for navigation and other functions. But what happens when the satellite signal is unclear?
For example, in so-called urban canyons where tall buildings obscure the signal, it can be inaccurate or slow to reach the vehicle. Some areas do not have much reception, or this can be affected by other factors such as bad weather.
Enter HERE HD GNSS Positioning. The combined use of satellite, or GNSS signals along with visual information from sensors and digital maps via an electronic horizon helps to position the car accurately no matter what the environment. "It is the best of both worlds," said Dirk Speisswinkel, Product Manager, Elektrobit [an automotive software company], speaking in a recent webinar on the topic.
As advanced driver assistance systems (ADAS) continue to evolve and cars eventually acquire greater levels of autonomy, this kind of positioning tool will be vital for tasks such as lane-level navigation. It is already being used for Intelligent Speed Assistance systems that are highly accurate.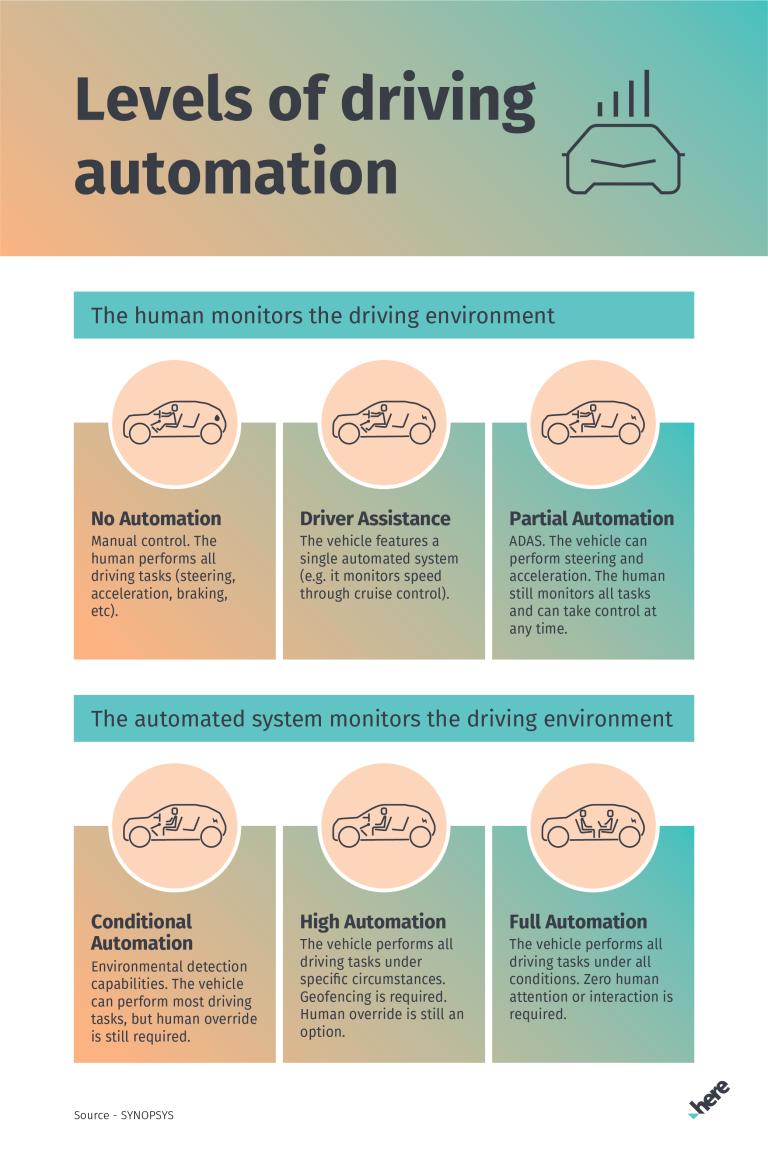 What exactly is HD GNSS?
HD GNSS is a globally available service that provides positioning for GNSS-enabled devices to an accuracy of within one meter. With automotive and enterprise-grade GNSS receivers, HERE HD GNSS can achieve accuracy to within 10-20 cm globally.
It works with any GNSS receiver and requires no additional hardware – it is simple and easy to use. It can be combined with HERE Lanes or Live Maps.
If lost on a multi-lane highway or faced with an obstacle, the combined services can safely re-route your vehicle to your destination. What's more, it gets the information to the car in less than one second.
"From safer driving to smarter trip planning, having precise positioning will redefine how we move in the future and take vehicles to the next level," said Tatiana Vyunova, Senior Product Manager, HERE, also speaking on the webinar entitled Mastering precise vehicle positioning for autonomous driving applications.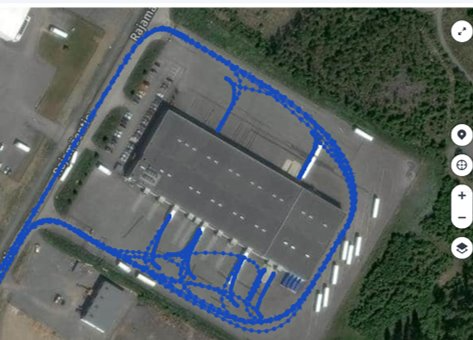 How positioning is used in different levels of automation
Even if your car is not automated in any way, accurate positioning of this kind can still help you. It can be used to provide drivers with a visual representation of their lane positioning, assisting with awareness.
Vehicles with levels one and two of automation can be guided into the right lane. Meanwhile, for level two plus, HD GNSS positioning enables true hands-free driving. The tool should ultimately make driving not only safer but more comfortable.
Fleets can also benefit from HD GNSS, as this map showing vehicle movements at a depot shows
Precise positioning of this kind is useful for a lot of other industries as well. Another key use could be in off-street locations such as logistics centers. The high level of accuracy means it is possible to park safely and navigate even in an area with a lot of other vehicles. Fleets could benefit just as much as individual consumers from this technology, especially as the trucks and vans they use become more automated. Deliveries can be improved when drivers know exactly where they need to be.
It can also be used to make emergency response times quicker by locating the caller quickly and exactly, and improves the performance of devices such as fitness trackers and other smart devices. Location-based games and augmented reality also depend on highly accurate positioning tools.
Automated driving — helping automated driving systems be more reliable, safe and comfortable across all levels of automation.
Sign up for our newsletter
Why sign up:
Latest offers and discounts
Tailored content delivered weekly
Exclusive events
One click to unsubscribe