Now you can find out how noisy a property is before you buy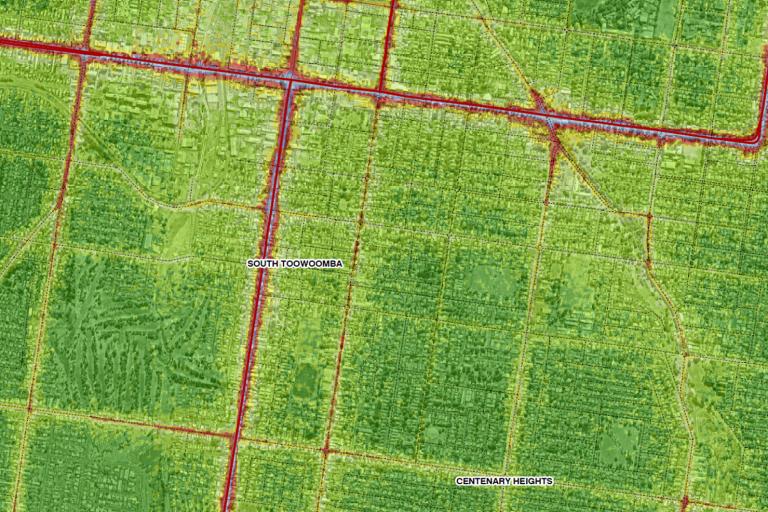 Traffic noise can affect the quality of life and cost home owners money but a new Australian noise map is putting the power back in their hands.
Ben Hinze knows only too well the effect of transport noise on homeowners' wellbeing. A few years ago, the acoustic transport engineer was house shopping in Brisbane and found the perfect place in a desirable suburb.
"It ticked all the boxes, except for one slight annoyance," he says. "The house was right beside a train track." As an expert in sound Ben did his homework. He timed his next viewing to coincide with a passenger train going past and discovered that the noise barrier shielding the house soaked up the worst of the sound.
A few months later, Ben moved in and everything was perfect. Or so he thought. At 2am on his first night, a freight train rolled past and shook the house. "I woke up and I was like 'what have I done?'", recalls Ben.
But after the expense of moving house Ben wasn't in a position to move again so soon. "We had to put up with it," he admits. If only he had some way of knowing in advance, he thought to himself.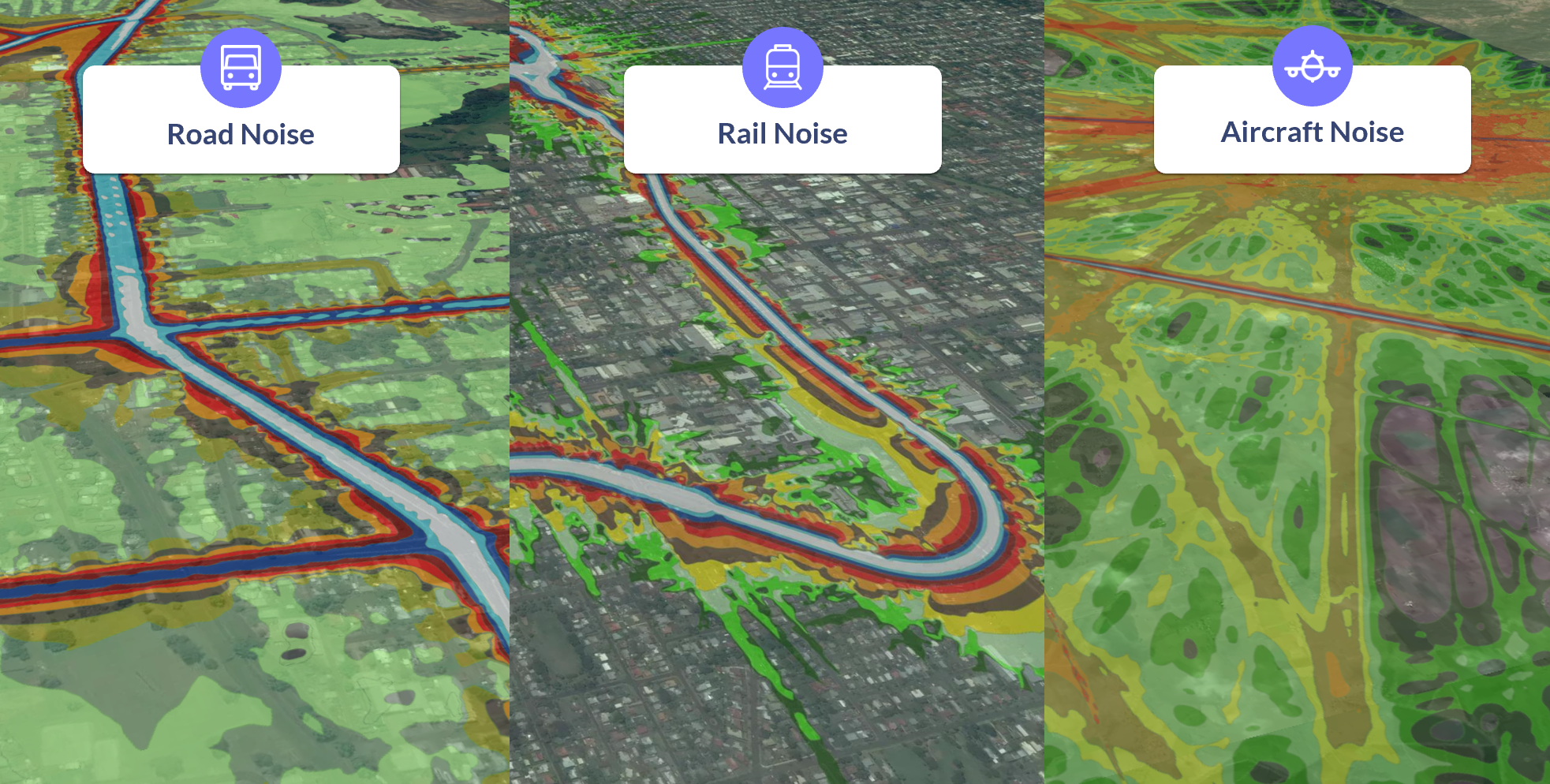 The problem with noise
Ben's story is not unusual. It's estimated that 113 million people across Europe alone are affected by long-term traffic noise levels in excess of 55 decibels. And according to the World Health Organization(WHO) guidelines for Europe, people should not be exposed to night-time traffic noise levels greater than 40 decibels.
Exposure to road traffic noise is, says the WHO, linked to an increased risk of hypertension, heart disease and heart attack in adults, and attributes 1.8 percent of all heart attacks in Western Europe to road traffic noise.
Then there's the more pragmatic issue of house prices. A report by Natural England found that a single decibel increase in road traffic noise reduced the selling price of a property in Birmingham, UK, by between 0.18 and 0.55 percent. As for the rental market, which is more fluid, Ben mentions a previous study in Australia that discovered that rental properties exposed to higher transport noise levels have a 69% higher turnover of tenants. "For a landlord, that's more time with your house vacant, costing you money," he adds.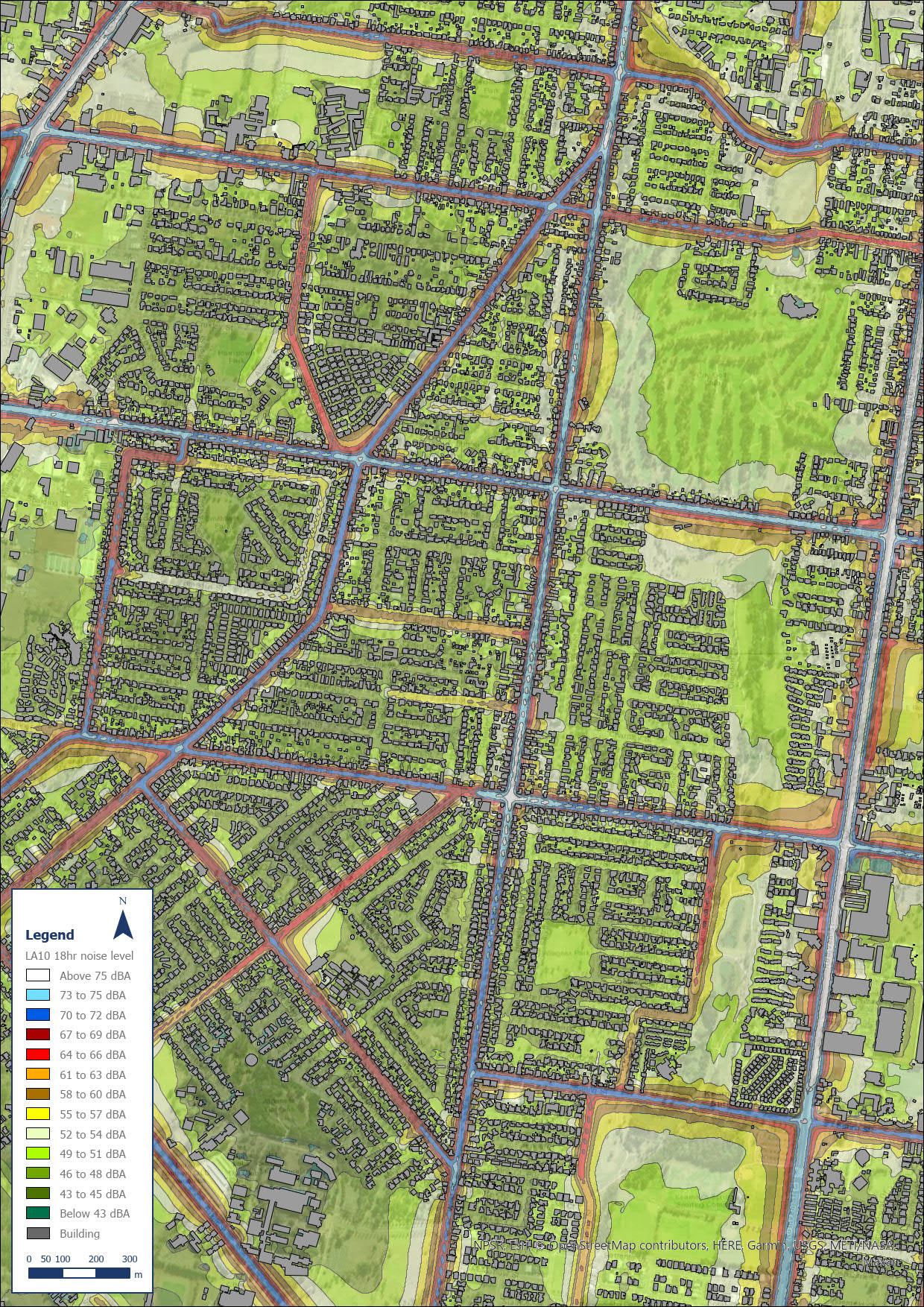 Making noise visible
However, this experience would later prove to be the impetus Ben needed to set up Ambient Maps, an Australian company dedicated to helping people understand the levels of road noise (and air quality) near their potential new homes.
Based on a map and using HERE Traffic Analytics, people can see easily where the traffic hot spots are in relation to where they live, showing the decibel levels at different times of the day. Particularly useful is the fact that homebuyers could use this report as part of the decision-making process and avoid the sort of surprise that Ben had, and years of misery many more people endure.
Covering air, road and rail traffic, as well as mapping future road noise impacts, Ambient Maps allows people to, "make the right choices regarding where they live," adds Ben. It also enables governments and councils to gain greater insight into the areas that need the most attention, such as where to place noise barriers, or traffic calming measures, helping them plan resources better to save time, money and effort.
We found that HERE matched up really well to the official government data for major roads, — Ben Hinze, Founder, Ambient Maps.
 
Aimed at businesses such as conveyancing companies to start with, Ambient Maps combines powerful datasets and a highly detailed and accurate map (covering the whole of Australia) to create noise reports that allow people to see the noise levels at an individual house level and from each elevation.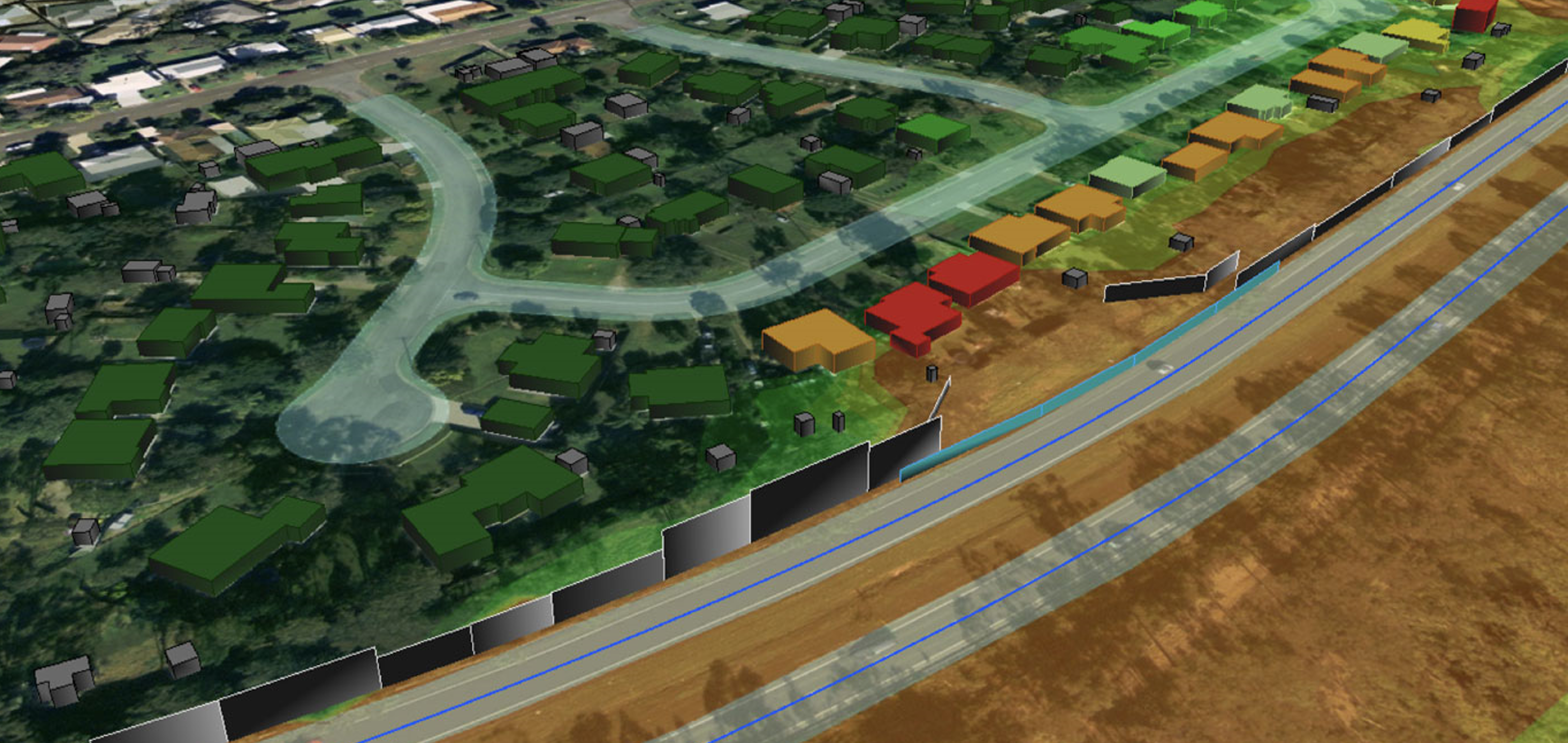 "The noise map generates property reports so if you want to move to Western Sydney, for example, you can type in your address and buy a report that tells you how loud it is from road, rail and aircraft noise," says Ben.
"We have created a 3D noise model that shows terrain, buildings, noise barriers as well as roads and rail lines," he explains.
"Then we added attributes into it. For roads, we needed traffic volumes, but we wanted it nationally for every road in the country – and that didn't exist apart from for major roads. That's where the HERE data comes in. We spoke to a few suppliers and got example datasets but found that HERE matched up really well to the official government data for major roads."
Now, noise reports can be generated for every road in Australia – helping its residents sleep a little better at night.
Find out more about HERE's live and historical traffic information database.
Sign up for our newsletter
Why sign up:
Latest offers and discounts
Tailored content delivered weekly
Exclusive events
One click to unsubscribe