Making space for innovation means making space for women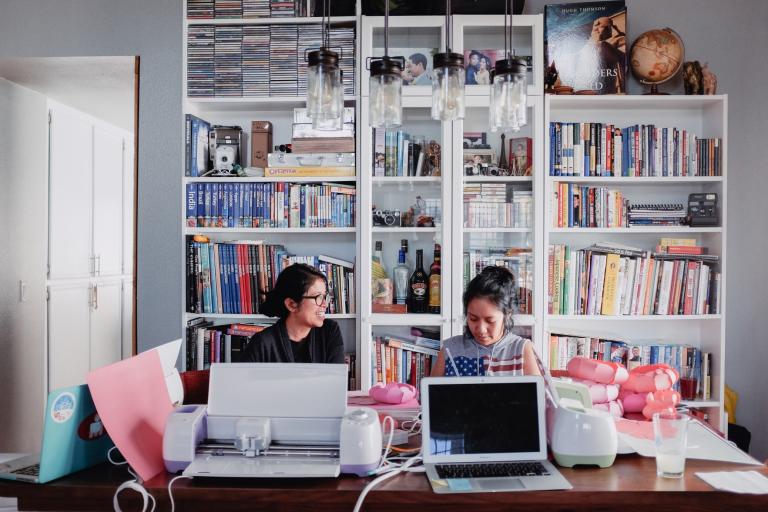 After taking part in the recent Grace Hopper Celebration with its focus on women in tech, we're taking this opportunity to celebrate our own amazing female technologists and showcase our company vision and culture of inspiration.
If you've never heard of the Grace Hopper Celebration, it's the world largest gathering of women in technology. Held in Houston, Texas and named after the late computer scientist and tech legend, it's a series of conferences designed to inspire female technologists of today and tomorrow.
For the last two years we've brought a global HERE delegation of our female technologists and generalists to the conference to network, celebrate and share our company vision. Our presence at the event includes a career fair booth with product demos, as well as ample opportunity for us to inspire and be inspired.
We know that closing the gender gap in tech is still a work in progress, but it's events like these that are helping get us there. With over 8500 employees in 56 countries, we're proud of our already rich diversity and we continue to strive to make HERE an open place for anyone and everyone.
As part of our vision as a company, we put particular focus on diversity of perspectives, backgrounds and experiences to help us drive more innovation. Greater inclusion is a company-wide priority and implementing initiatives towards bridging the gender and diversity gap is important to our business success.
It's this vision that inspired the Inclusion, Diversity and Belonging Program. Launched last October, it's part of our commitment to increase inclusion of under-represented groups and pave the way for a more diverse technology industry.
From data scientists and software developers to product engineers and mapping specialists, having a broad spectrum of professionals from many different backgrounds is our tool to building a better future. It truly is this diversity of perspectives, backgrounds and experiences that help us do big things and drive innovation.
I'm proud to be the Global Executive Sponsor of our global Women's Initiative Network (WIN), a HERE employee resource group dedicated to inspiring every woman at HERE to think boldly about her career, and actively pursue her professional goals in the technology industry. WIN's activities focus on networking, professional development and programs that are relevant to local interests and designed to inspire this and the next generation of technology innovators.
Some of WIN's big wins include:
A "Power Speaker" series on the theme of "Inspiring Women in their careers"
Cross-pollination efforts stretched across all of our global offices through knowledge sharing, project work, allyship, sponsorship and mentorship opportunities
Internal TEDX inspired technology forums showcasing our own talent
"Bring your Daughter to Work Day," for employees' daughters to experience work in a technology company.
"Reach for the Stars" program, to motivate employees to pursue their professional goals.
At HERE, we believe in empowering all of our employees to take charge of their own career, and develop their skills and strengths to pursue their aspirations. It's this freedom of choice at work that results in happier people, more productive teams and a supercharged company that keeps us on the cutting edge of innovation.
Sign up for our newsletter
Why sign up:
Latest offers and discounts
Tailored content delivered weekly
Exclusive events
One click to unsubscribe