How smart leaders are taking action to build smart cities at ITS World Congress 2017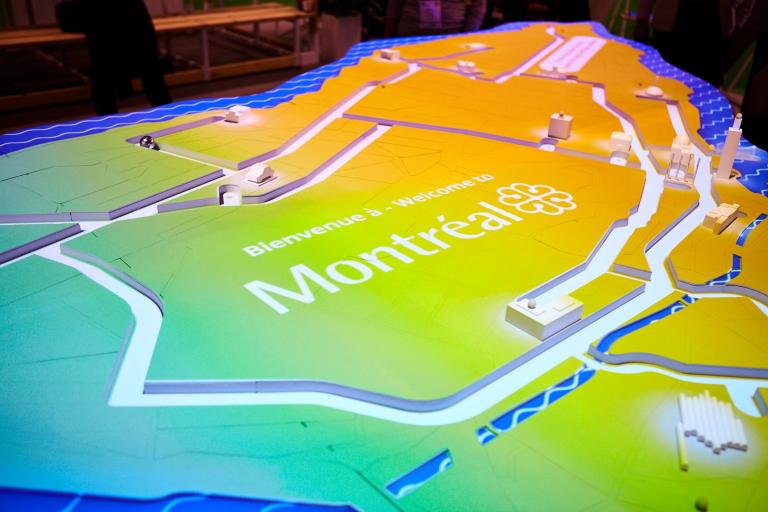 We had a fantastic week in Montreal, and we extend a heartfelt thanks to our Canadian hosts as well to all the visitors that came to learn more about HERE and the future of intelligent transport services.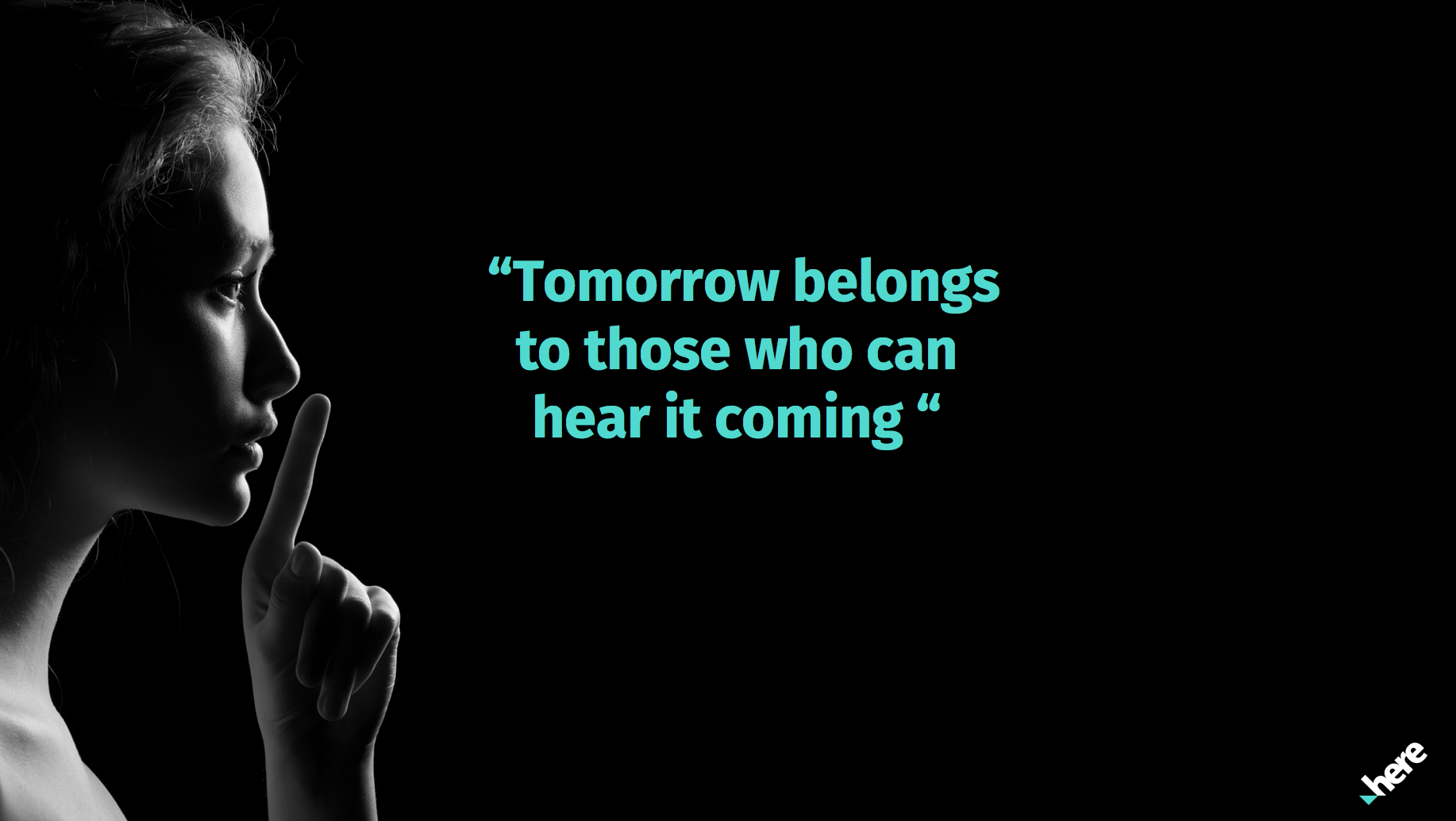 "'Tomorrow belongs to those that hear it coming.'  Brian's slide resonated so much. In my work, I see this all the time. The people that understand and are aware of the changes, the disruption, the revolution that's about to take place--are the individuals who are doing what they can to disrupt their own organizations in order to remain relevant," said VP of MARCON Catherine Kargas.
CTO Brian Lent delivered the Keynote to the Smart Cities Pavilion on Tuesday morning of the ITS World Congress. His presentation on Location Intelligence for Smart Cities was a call to action for how technology must be developed to serve human need. His topics covered how the Autonomous World must be built for everyone, and how HERE develops the technology to enable that future.
Following Brian's Keynote, he was able to join us along with Catherine Kargas to discuss ITS, and what HERE aims to provide to businesses and governments.
The Smart Cities Pavilion
HERE was the premiere sponsor of the Smart Cities Pavilion. Metropolitan cities from across the globe came together to present and discuss their plans for a smarter, connected future. 
The city of Christchurch was on hand to share how they're using earthquake reconstruction to build smart solutions for the whole city.  Singapore, the Lion City, attended with their Smart Nation concept which includes everything from going green to point-to-point transit planning.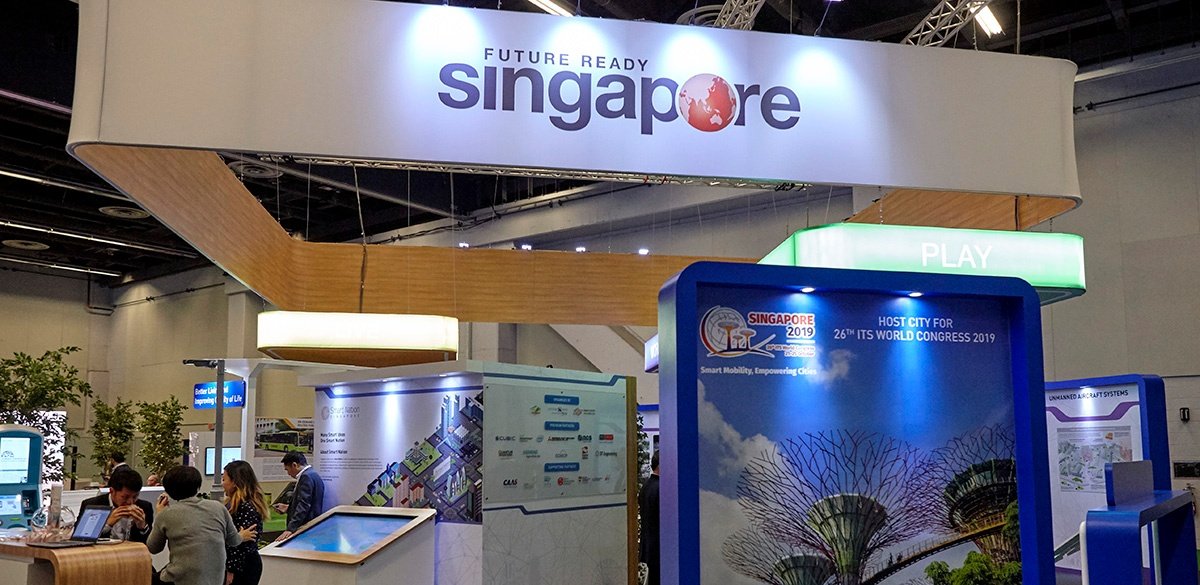 Copenhagen, site of next year's ITS World Congress shared their aggressive plans for enabling smarter transit, and a carbon-neutral status within a decade.


Cities Reconfiguring their Infrastructures
Our Director of Transportation and Cities, Monali Shah hosted a discussion panel comprised of forward-thinking leaders in city planning.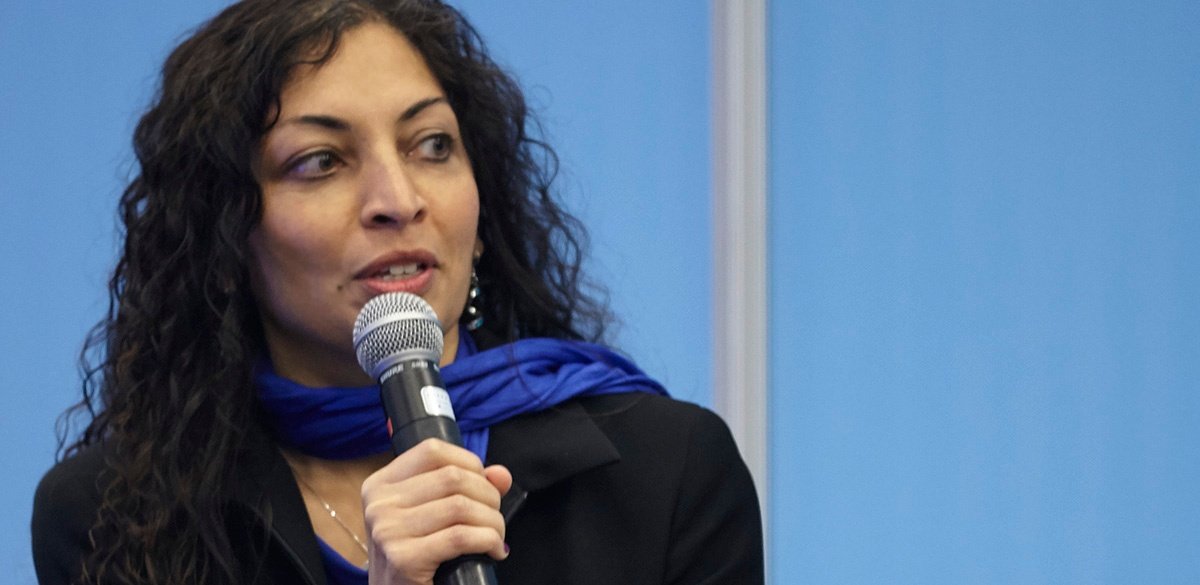 Guests included representatives from the city, state and country levels.  Katie Olson, Director of Program Design and City Digital discussed how the Chicago is, among other things, providing new systems to improve transit during peak travel times.  Amy Ford, Directors of Communications for the Colorado Department of Transportation, shared how the RoadX project will improve safety and efficiency of the state's highways.
…
Several sessions, ranging from broad location data applications, to specifics in how road data should interact with cloud networks all had contributors from HERE on hand.  We were pleased to take part, and look forward to attending ITS in Copenhagen next year!
Sign up for our newsletter
Why sign up:
Latest offers and discounts
Tailored content delivered weekly
Exclusive events
One click to unsubscribe