Is your city among the world's best for urban mobility?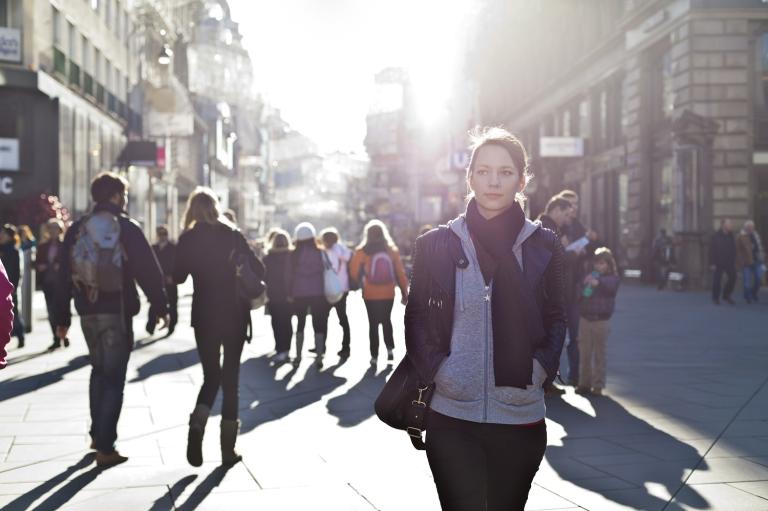 Access to transport keeps cities moving – and in more ways than one. But determining which city is the world's best for urban mobility isn't as simple as counting railway lines.​
After all, there are many factors that play into how easy it is to get around a city, from the reliability of public transport to the accessibility of docked bikes. Our Urban Mobility Index, which analyzes how 38 cities across the world move, provides answers by assessing each metropolis on how it fares in terms of connectivity, sustainability, affordability, and innovation. And through this data, we can better understand how mobility solutions keep urban areas livable and productive.
The value of the Urban Mobility Index isn't just in finding out whose trains are faster or who's paying more for fuel. Transport is just as much about physical mobility as it is about economic mobility, because as we've explored previously, the ability to get around is key to employment, productivity, and wellbeing.
Connectivity
Zürich ranks number one when it comes to public transport efficiency, leading the world with the frequency of its trains, trams, and buses. The speed of its services is also notable, being among the top 10 cities when comparing average journey times to comparable trips via car.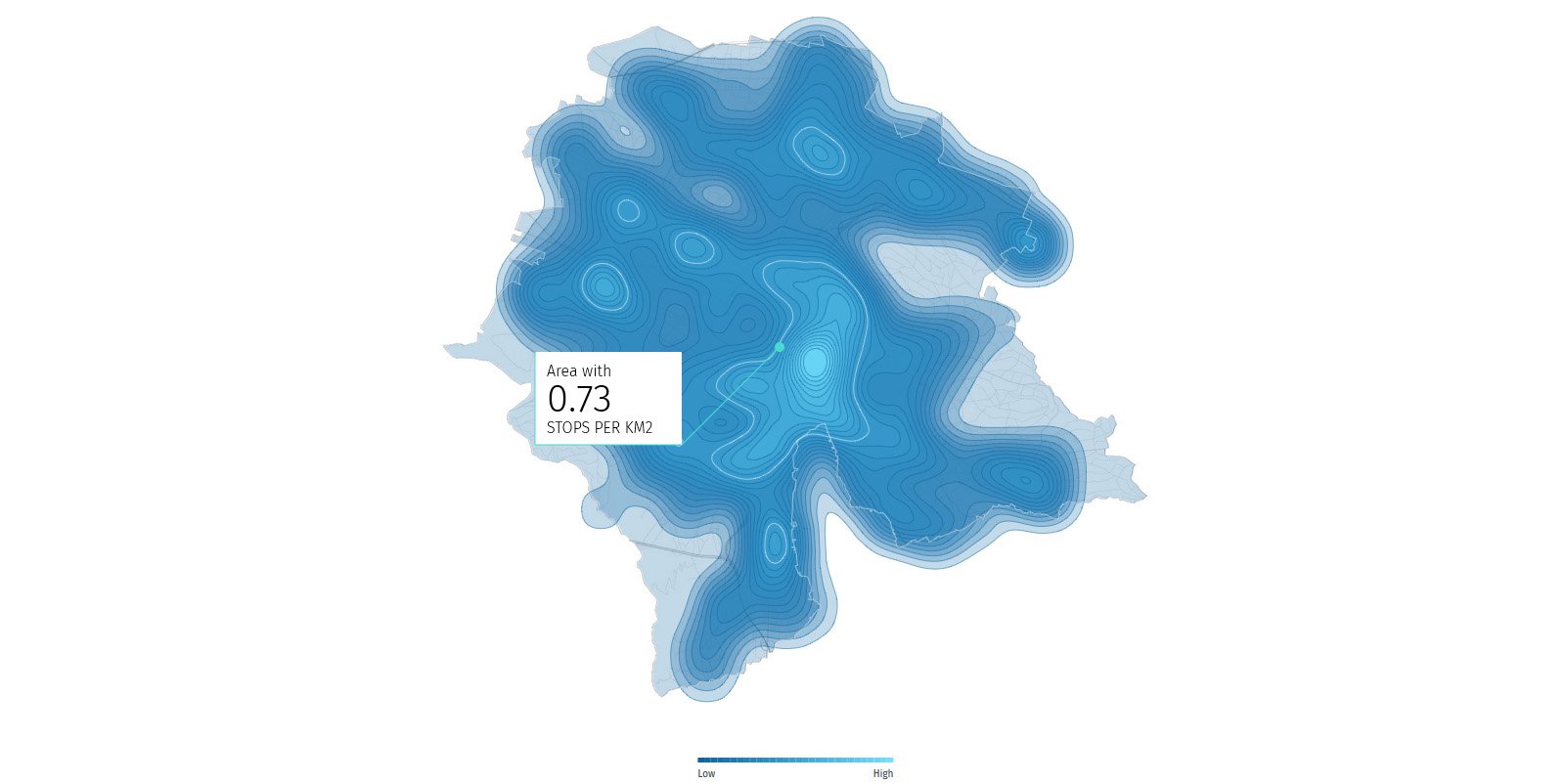 Almost all of Zurich has access to public transportation, with the highest density of public transport stops located in the center of the city.
What's the impact of a city with such broad public transport coverage? For one thing: Equity. Multiple studies in the last decade have shown that access to transportation and poverty are connected. The poorer the access to public transit, the higher likelihood that an area's residents are unemployed or are in a low-income bracket. In that light, Zurich's 81% public transport city coverage, at a monthly cost of 1.63% of the average income, is way ahead of the curve when it comes to bringing public transit to all city-dwellers doors.
Helsinki, on the other hand, is a paradise for road users, recording less congestion than every other city studied – not even two percent of its roads become congested during peak hours. And when residents do get stuck in traffic, they can expect a delay of just 16 minutes per 100 kilometers, which is second only to Madrid.
Sustainability
Speaking of Madrid, the Spanish capital leads the other cities with its volume of green space. Not only do these areas improve air quality, they provide residents with more active ways of getting around, such as walking and cycling.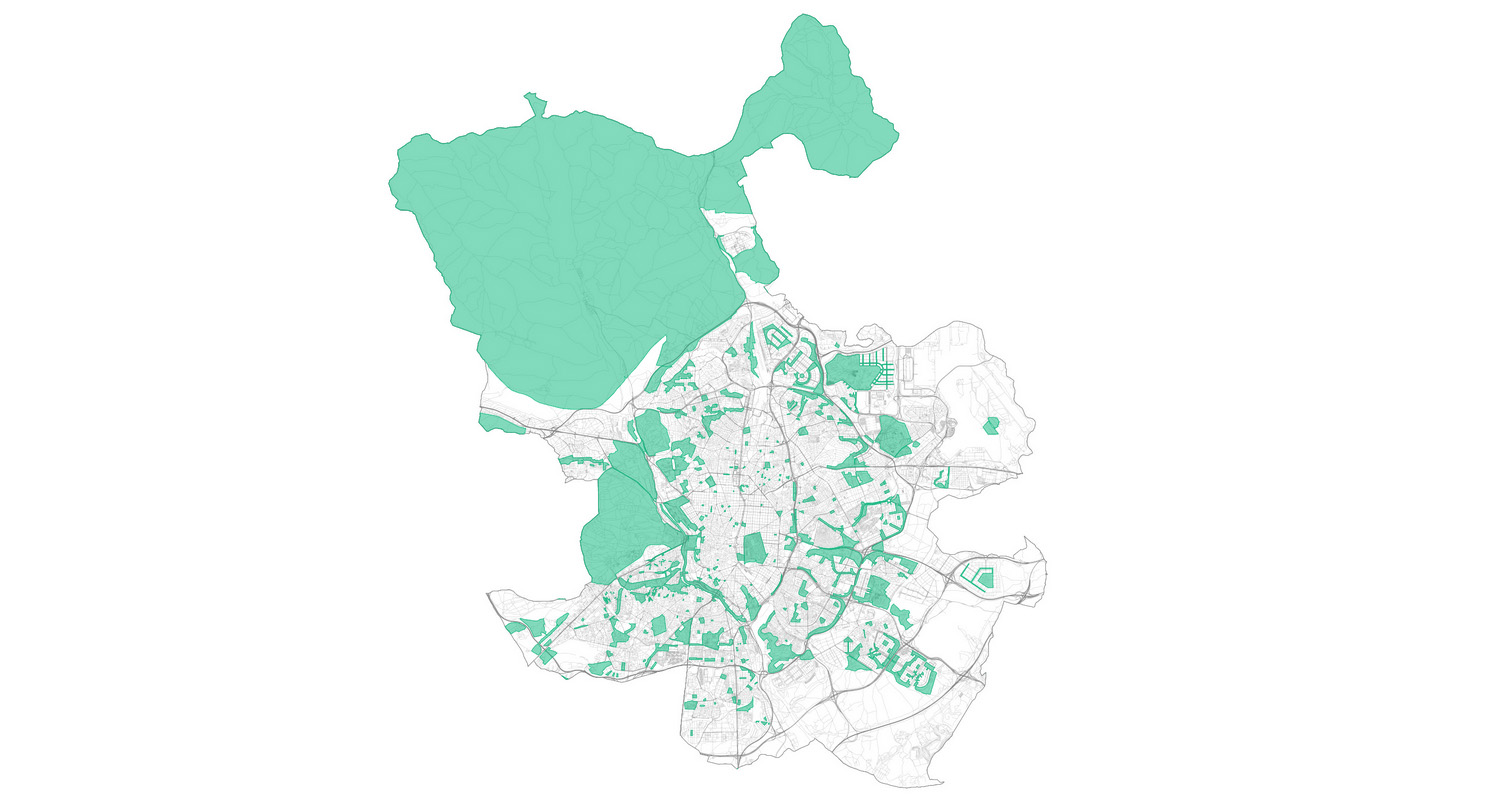 While 44% of Madrid is green space, the city has zero low-emission zones. By comparison, London, Brussels, Vienna and Mexico City are 100% low-emission zones. A long-running environmental program in Mexico aims to reduce pollution by placing restrictions on when certain vehicles can drive, and while the improvements may be limited so far, the local government is pushing to make the city even greener.
Affordability
When it comes to the price of using public transport, it doesn't get much cheaper than in Mumbai, where a month's worth of travel costs less than one percent of the average net monthly income. Similarly, US cities have the cheapest fuel relative to income, led by San Francisco. However, it's worth noting that both of Mumbai and San Francisco lag in terms of public transport density and road congestion. 
Innovation
Some of the biggest shifts to urban mobility are being seen in Europe. Amsterdam, for instance, has over 1,600 electric vehicle charging stations per one million people, helping to make fossil fuel-free driving a reality. Paris leads the EU in the density of charging stations per million people. Copenhagen's entire metro rail network has been automated, meanwhile, Brussels has 4.17 docked bikes per 1,000 people, beating out every other city.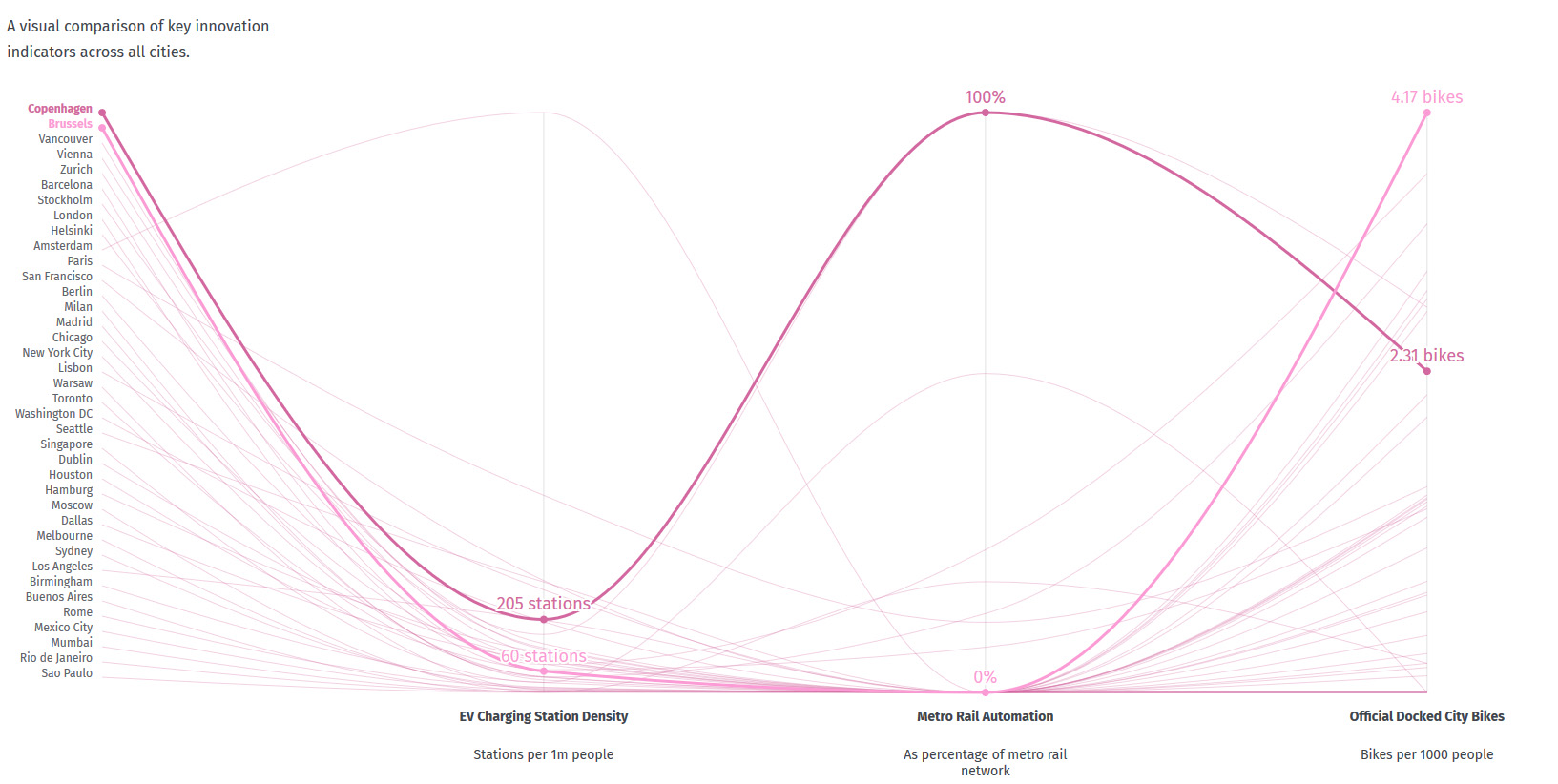 Why mobility is crucial
In short, urban mobility matters. Whether moving by car, bike, or public transport, the future well-being of our cities will be indelibly linked to providing affordable, sustainable means for everyone to get where they're going each day.
Cross-country reports like the Urban Mobility Index give governments and decision-makers better knowledge of how people are navigating cities, what challenges they're facing, and where there's a need to innovate and adapt. Through this data, we can help make cities around the world not only more mobile, but also more livable. Learn more about building the next generation of mobility solutions.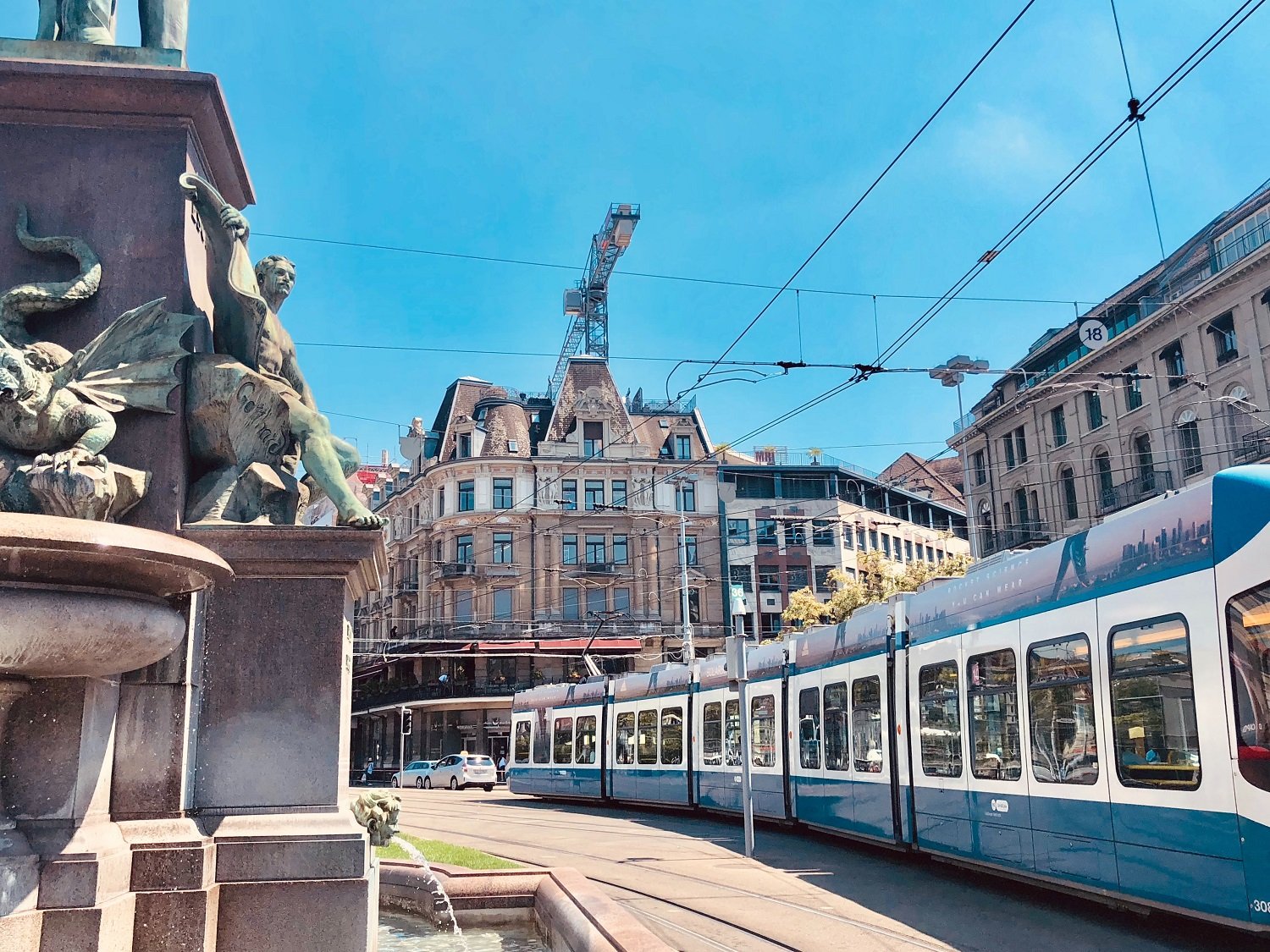 Sign up for our newsletter
Why sign up:
Latest offers and discounts
Tailored content delivered weekly
Exclusive events
One click to unsubscribe