Introducing the HERE Open Mobility Marketplace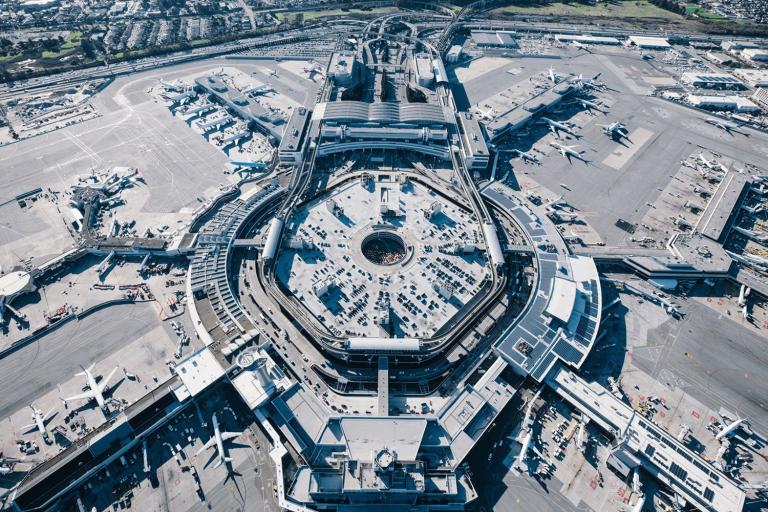 Today marks the launch of the HERE Open Mobility Marketplace – a global one-stop shop for on-demand transportation and mobility services.
Although the mobility services sector is worth up to US$200 billion today and is set to rise to US$1.5 trillion by 2030, it's still a surprisingly fragmented industry. With the already-dizzying and ever-growing options across public transit, taxi, car-sharing, air travel, and rental services, getting from A to B can seem like it includes the entire alphabet.
The newly formed HERE Mobility is our response. Its HERE Open Mobility Marketplace was created with the aim of making it easier to get around by bringing all services on offer into one place. It's our way of democratizing the world of mobility by deploying products that will set a new standard of mobility equality for everyone within the ecosystem. (Which is, quite simply… everyone.)
For service providers, the HERE Open Mobility Marketplace offers an opportunity to reach new customers, and for consumers, it means greater choice and easier accessibility.
We're excited to form HERE Mobility, a business with a clear mission to transform the way we access and use transportation and mobility services to simply "get around.  The business combines our leading location technology with the passion we have, to shape the future towards an autonomous world to the benefit of businesses and consumer alike.

What it is
The HERE Open Mobility Marketplace is a software solution serving as a central hub for supplying and requesting mobility services. It's a one-stop-shop and standardized point of contact for all service types to seamlessly connect supply with demand. This means that any business, of any size, anywhere, can offer multiple mobility service options to best fit consumer needs – from airlines offering facilitated transportation choices to and from airports and destinations, to hotels enabling customers to find the most convenient ways of moving around, to large event venues broadening the transportation horizons of attendees, to countless other uses.
What comes with it
To complement today's launch, we are releasing a beta of The Mobility SDK, which will let partners develop application connecting directly to the HERE Open Mobility Marketplace, as well as The Mobility Dispatch – a real-time fleet utilization and optimization solution.

The Mobility Dispatch system consists of a web controller and driver application that easily connects fleet managers with their drivers. It's based on advanced algorithms for demand prediction, unprecedented fleet utilization and optimization capabilities, and the harnessing of big data for insight and analysis to maximize each demand opportunity.
Mobility is at the core of our lives, and vital for businesses and consumers in the on-demand economy where standards and expectations have risen. HERE Mobility strives to solve a real market need that provides consumers and businesses with true freedom of mobility. Our solutions democratize a fragmented and siloed industry, opening new channels to access the best mobility tools and services available.
We'll be demonstrating the value of our HERE Mobility products from tomorrow until January 12 at CES 2018. We look forward to seeing you there!

Sign up for our newsletter
Why sign up:
Latest offers and discounts
Tailored content delivered weekly
Exclusive events
One click to unsubscribe