How location technology can save Britain's smart highways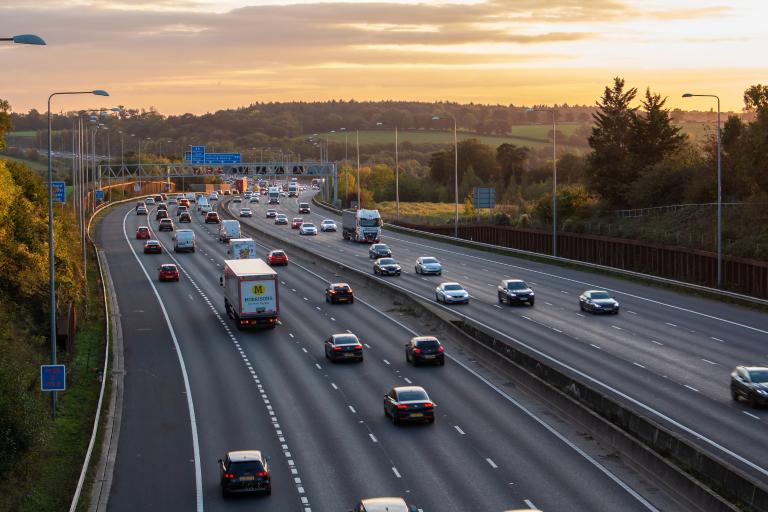 Designed to ease congestion and help Britain's rush hour traffic flow more freely, smart highways have instead been embroiled in controversy. Why hasn't this technology met expectations – and what can be done to fix it?
In just five years, 38 people have lost their lives on the UK's smart highways - roads designed to cut congestion and improve safety. Particularly shocking was an incident involving a young boy, killed when his grandfather's car was hit only 45 seconds after breaking down in a live lane that should have been a hard shoulder. Many more fatalities happen when people leave their vehicles to try and get to safety. The AA, the roadside recovery organization, thinks the situation is so bad they're advising people to stay put, keep their seatbelts on and dial the emergency services immediately.
Drivers are told that technology will detect when they have stopped in a lane and immediately close it to traffic. In reality, the cameras and their operators aren't spotting these problems soon enough. Many motorists either don't see the red 'x' that signals the lane closure, or choose to ignore it. And the results are catastrophic.
The BBC's investigative series Panorama discovered that since smart highways opened in the UK, there were 1,485 near-misses on one stretch of the M25 orbital, which encircles most of London - a dramatic increase, considering that there were just 72 before this section was converted.
The document also revealed that a warning sign on the same road had been out of action for 336 days.
Edmund King OBE, president of the AA, told BBC Panorama:
"I certainly believe smart motorways are a scandal because, as we've been saying from the outset, they are dangerous, they're not fit for purpose."
Since that documentary aired, the UK government has put the brakes on all planned smart highway development as it awaits the results of a feasibility study.
Smart highways are part of the government's plan to digitize the roads. Across the 2,000 mile network, only about 20% is currently 'smart'. Drivers find them confusing, because they turn the hard shoulder – the safe area you go to if you have a breakdown or accident – into a live lane (e.g. when traffic is heavy).
Cameras and, in a few cases, radar monitor the road 24/7, and the affected lane should, in theory, be shut automatically and a reduced speed limit applied. The problem is, it's down to the driver to spot the signs as they're whizzing past at 70mph. And if an incident happens between these 'gantries', they have no way of knowing.
Research by the AA found that the average time it took for a broken-down car to be spotted by a camera operator was 17 minutes. The worst case was an hour.
The government has plans to increase its radar-based detection systems, which automatically detect stationary vehicles and alert approaching drivers. But that's three years away. Highways England chief executive Jim O'Sullivan admitted that at least some lives might have been saved if these systems had been further implemented.
He goes on to say that using radar to detect stopped vehicles was "challenging" because they are only designed to flag changes in traffic flow and can't detect a stopped vehicle.
However, Highways England insist smart highways work. It claims journey reliability improved by 22% and personal injury accidents were reduced by more than half when the M42, Britain's first smart highway, opened in 2006. It also says that refuge areas, which are currently placed 1.5 miles apart and designed as a place to go in an emergency, are safer than hard shoulders because they're stepped back from the road.
Campaigning groups like the AA and RAC say these safe havens should be much more frequently placed. As King from the AA said: "Drivers are still nervous about using all lane running schemes under their current design. With more than half of drivers only willing to travel up to half a mile in search of a refuge area before stopping in a live lane, it shows how potentially dangerous the current schemes might be.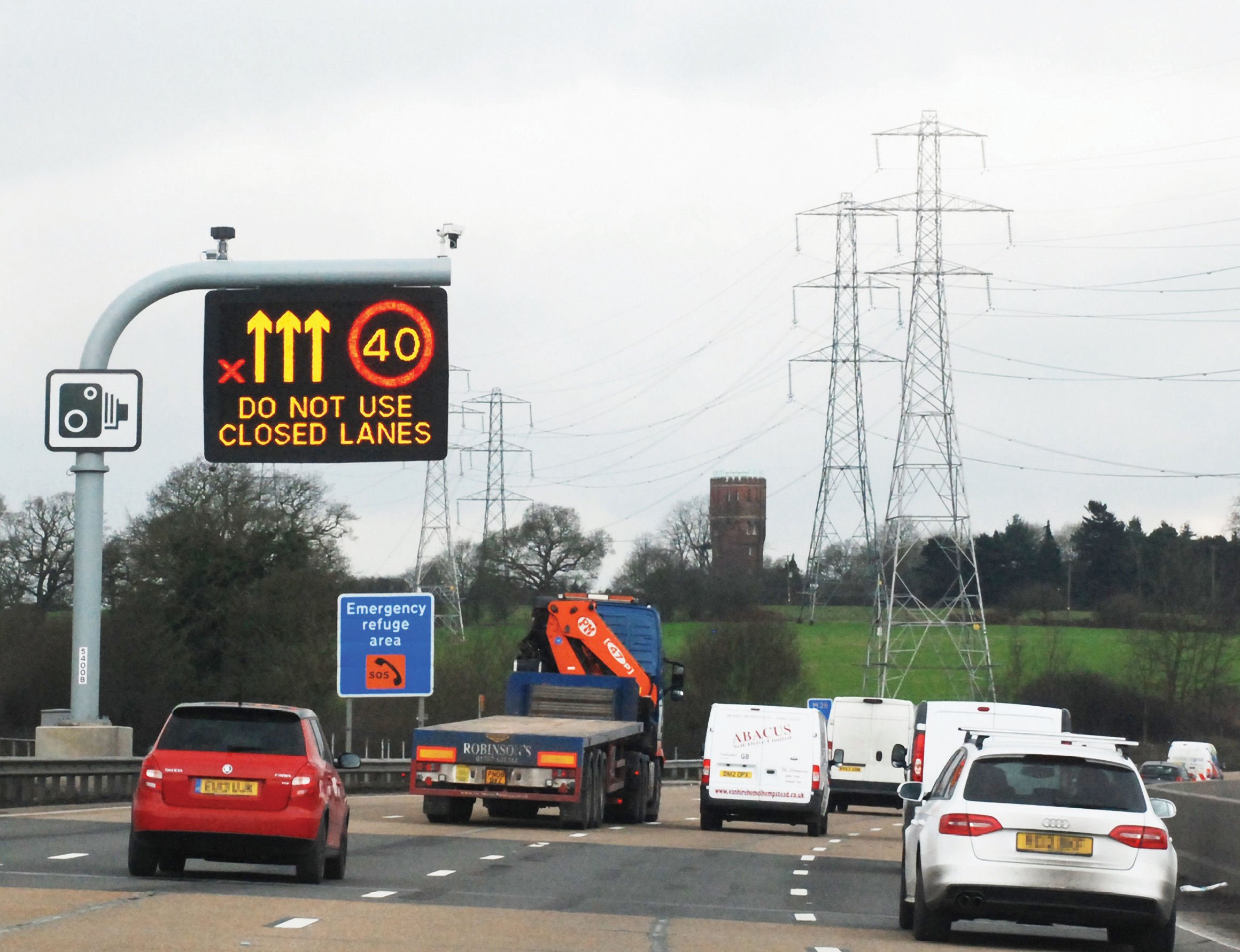 Smart highways need connected cars
John Apter, chairman of the Police Federation, said: "We were told that the tech behind smart motorways would be so advanced it would detect obstructions and problems instantaneously. We now know that that technology is not there."
Far from being a highly-automated real-time view of the road, the current smart highways are lagging behind people's expectations.
Smart highways will work when every car is connected and can communicate with one another and the road, but with the tech still in its infancy and only available on the very latest cars, it's a long way off being widely available.
In the short term, a solution that makes this kind of ADAS functionality available to all is currently being concepted by HERE and Verizon.
It enables drivers of all vehicles to turn a 5G smartphone into an intelligent dash-mounted car sensor. By using data from the cloud, your phone will be able to detect if there's a broken-down car or an accident ahead and provide you with advance notice to move lanes. Combined with HERE's lane-level mapping capability and real-time traffic updates, which is accurate to less than a meter, drivers will get a much more holistic view of the journey ahead.
Highways England is also planning to tap into the power of 5G, using it to beam live traffic information to drivers and deploying drones to monitor the roads from above.
"Creating awareness is the essential part of safety – it's the foundation for everything you do," says Cyril Leman, automotive lead at HERE Technologies. "With this technology we can start to make the car aware of hazards and dangers within its vicinity,"
Other countries are following the development of smart highways with interest. The USA, Germany, Australia and New Zealand are among those with plans to introduce them. But are we fully prepared for smart highways?
Sign up for our newsletter
Why sign up:
Latest offers and discounts
Tailored content delivered weekly
Exclusive events
One click to unsubscribe