How GeoTechnologies transformed the logistic and delivery industries with HERE
#BuiltWithHERE is a series that showcases how developers are using the HERE platform to solve location-related business problems using location data. Each post highlights developer solutions and apps that are timely, innovative, and transformative.
In this blog post, we showcase the collaboration between HERE and a technology company, GeoTechnologies Inc., based in Tokyo, Japan. Founded in 1994, it has been offering unique services by leveraging Geographic Information System (GIS) technology and cloud services. Its aim is to connect everything through location information, believing that such data can be a game-changer across various industries. Over time, GeoTechnologies has nurtured strong relationships with global technology leaders, thus strengthening its technological capabilities.
Collaboration and Partnership
Since 2017, HERE has been in partnership with GeoTechnologies. HERE's SDK is used to enhance Sugulogi, their logistics service, with robust location data and advanced capabilities such as route optimization and real-time tracking.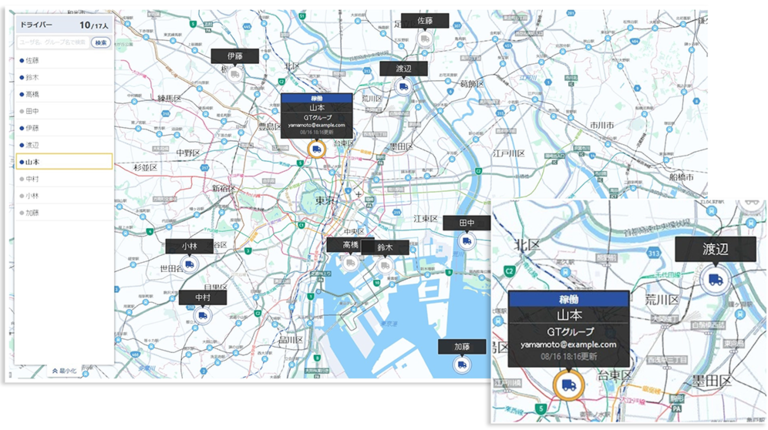 Introducing Sugulogi
Sugulogi is designed to streamline logistics operations, particularly for e-commerce and grocery delivery businesses. It offers optimized routing, real-time tracking, and accurate ETAs, thereby reducing operational costs and enhancing the customer experience. 
Seamless Navigation for Trucks: Sugulogi includes a navigation feature tailored for trucks. It allows selection from suggested routes, distance priority, and toll road avoidance routes. The system considers vehicle size regulations, thereby enhancing the efficiency of delivery and contributing to fuel economy. 

Truck-Friendly Facility Search: The improved Sugulogi service also introduces a facility search function. This enables drivers to easily locate facilities where large vehicles or trucks can be parked, such as convenience stores, gas stations, and roadside stations, with just one tap. This feature ensures that drivers can find suitable rest facilities where they can take a break with peace of mind.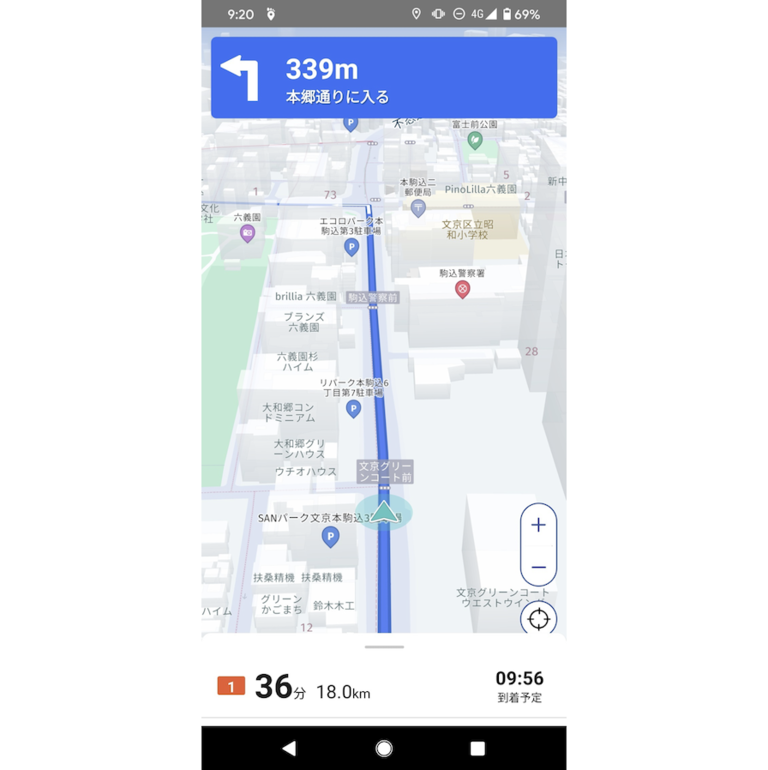 The Choice of HERE: A Strategic Fit
Bringing together GeoTechnologies' precise map data from Japan and HERE's robust SDK, Sugulogi emerges as a flexible and effective logistics solution, catering to businesses seeking supply chain improvements. The decision to choose HERE was driven by the accurate location data and comprehensive SDK. GeoTechnologies also held the distinction of being the pioneer of HERE's SDK in Japan. This partnership allowed GeoTechnologies to enhance their offerings with custom insights – delivering specific high-precision map data and truck restriction details for Japan's logistics. This alliance solidified HERE as their top choice over other providers. Sugulogi thrives on HERE's SDK, utilizing accurate location data and versatile features. Furthermore, integrating GeoTechnologies' truck restriction and high-precision map data from Japan enhances the value of their service offering.
HERE is the global standard of location data and we want to be part of that.
Next Step
The next step is to extend Sugulogi to more logistic and fleet management companies, Japan nationwide, with the aim of constantly innovating in the logistics sector. HERE's advanced location technology will continue to be integral to their future development. 
Sign up for our newsletter
Why sign up:
Latest offers and discounts
Tailored content delivered weekly
Exclusive events
One click to unsubscribe