Giving today and tomorrow's cars their superpowers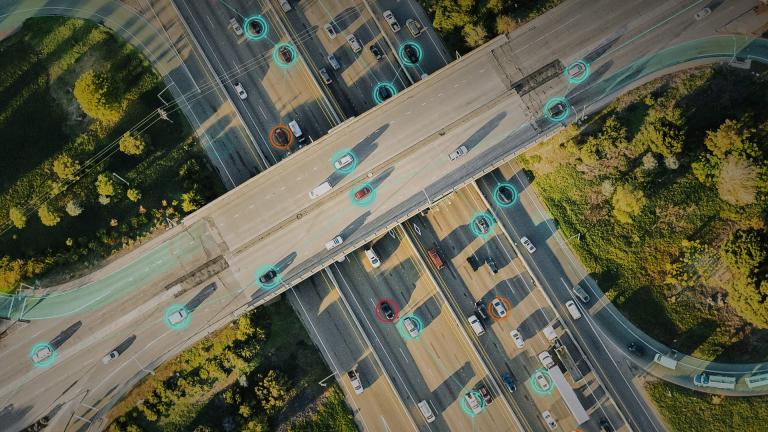 Just like any other road, the road to an autonomous world is filled with random obstacles, conflicting agendas and unforeseen hazards.
Today I took to the stage at SXSW 2018 to take the audience on a journey down this road — to show them what part HERE is playing in not just making it a smooth experience, but making sure their cars are powered and ready for the ride.
As we bound towards an Autonomous World, cars and the experiences that have shaped them over the decades are changing. Today's cars are connected and intelligent – the two factors that set them apart from their historic counterparts.
That's where HERE comes in. We're making sense of this new, connected world through the lens of location, and using location intelligence to positively change lives (and roads) with data-driven solutions.
Among the many places we can be found, the new generation of cars is arguably the most exciting. In a short period of time the cars we drive have gone from having simple fuel and tire pressure sensors to cameras, radar, and in some cases, LiDAR. Each of these sensors has the potential to collect rich data about road environment and traffic conditions.
But they're only part of the equation. When it comes to the key building blocks for autonomous driving, it's high-definition mapping that gives the new generation of cars their superpowers.
Far beyond which route to take (though that's definitely part of it), HD mapping powers precise positioning, for lateral & longitudinal control; the planning of vehicle control maneuvres beyond sensor visibility; enhanced sensor functionality, for contextual awareness of the environment; and it also knows all the local road rules better than any driver you'll come across.
Our approach to building fresh and accurate HD maps is to blend the information captured from our fleet of more than 400 info-collecting LiDAR cars and crowdsourced data from 100 million plus connected vehicles. Using artificial intelligence and machine learning, we can create an accurate digital representation of our physical world and autonomous driving solutions like HERE HD Live Map.
This is how we harness the power of vehicle sensor data to give cars x-ray vision, so they can see around corners and through buildings to create safer travel experience now and into the future. And we're really only just getting started.
Sign up for our newsletter
Why sign up:
Latest offers and discounts
Tailored content delivered weekly
Exclusive events
One click to unsubscribe