The secret to getting more people to take the bus? Make sure they run on time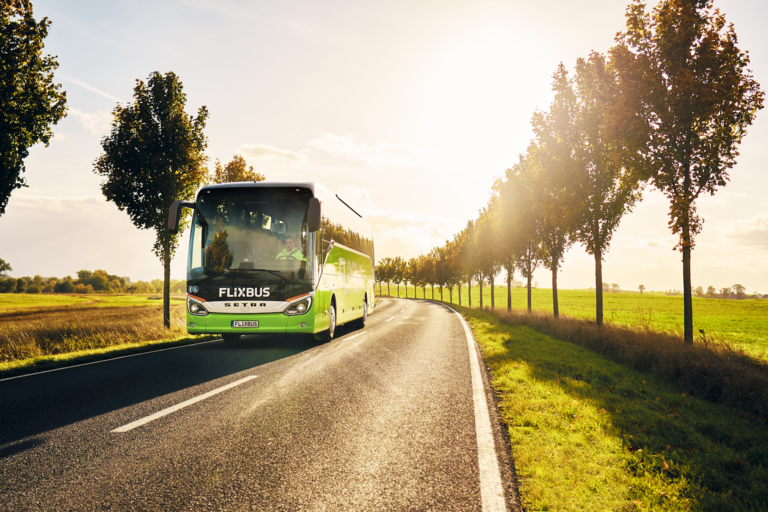 Flixbus is changing the game globally when it comes to bus travel. As part of its digital-first approach, the company uses HERE for accurate ETAs and routing.
The world of bus travel is changing. FlixBus, part of FlixMobility which is one of the most significant players, is using its digital-first approach to transform the sector.
FlixMobility has only been in operation since 2013. In the internet age, it is fair to say that consumers have different priorities, with price comparison sites making cheap travel possible. "It has given consumers a lot more choice but can create a race to the bottom," said Elliot Tabachnik, FlixMobility's Domain Product Owner. "Consumers want a cost-conscious experience that also provides quality and consistency."
Sustainability is also increasingly a concern for consumers and regulators alike. For example, the EU aims to reduce emissions by 40% by 2030. To meet that target, more people will have to take public transportation.
"Customers are looking for more energy-efficient green travel options," Elliot said. "They are more educated about this topic than ever before and understand things like end-to-end carbon footprints. An intercity bus is by far the most energy-efficient and green way to travel if you look at the entire footprint."
FlixBus operates globally on a franchise basis, with all customers getting the same standards of comfort and service while benefiting from FlixBus' extensive network. The company uses data to figure out the most in-demand routes and the best ways of getting passengers there. This means they can predict when a bus is likely to arrive — also high on the list of the modern bus traveler's priorities.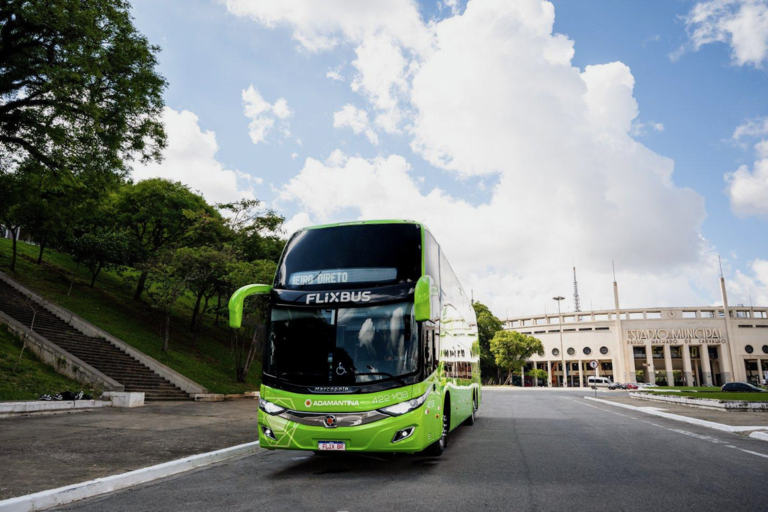 FlixBus uses HERE data to create accurate ETAs and avoid delays by calculating the best route. The up-to-date, highly accurate information means FlixBus can respond to unexpected events such as traffic jams and plan the quickest routes for its buses in real-time. The company has also used HERE navigation and routing tools, traffic data and HERE Mobile SDK to build a navigation app for its drivers.
The FlixBus driver app uses turn-by-turn navigation which the drivers get through audio. This keeps them safe as they do not need to look at or touch the screen of their device to get the instructions. "We track the location of the bus, calculate the best route and the ETAs, display all this to the driver and talk them through the entire journey turn-by-turn," Elliot explained. Driver feedback has so far been positive and the app has been designed so that continuous improvements can be made.
The idea behind FlixBus is that customers will have a smooth and enjoyable experience from the moment they book to the end of their journey. HERE Places API is used for the auto-fill section on the FlixBus website. Customers can then watch where their bus is on the site and know when it will arrive so that the whole process is easier.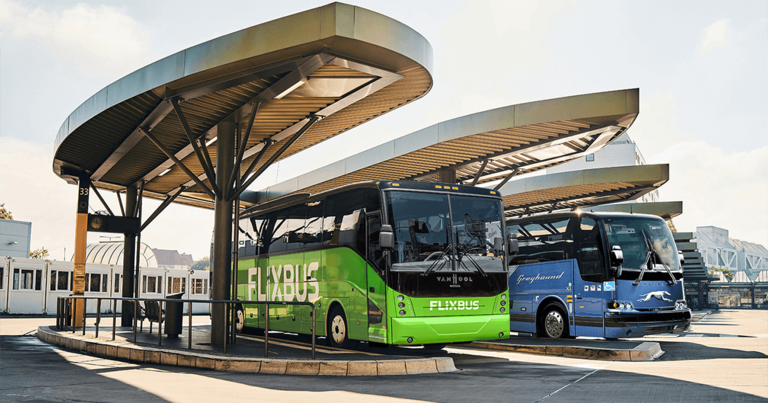 And this digital-first approach is working — FlixBus recently added 10 UK cities to its roster, including a trip from London to Scotland. The startup claims to have established Europe's largest long-distance bus network and launched recently in South America. Besides piloting projects for biogas-powered buses in Europe, Flixbus has now acquired Greyhound in the US, making it one of the biggest mobility companies in the world.
"We are very proud of the transformational effect we are having on travel," Elliot said. "We have established a smart digital technology-driven and customer-focused foundation with which we can transform travel everywhere. We have proven that now in over 30 markets.
"We are a tech company, and we needed a tech-savvy partner to enable us to operate in this way."
Sign up for our newsletter
Why sign up:
Latest offers and discounts
Tailored content delivered weekly
Exclusive events
One click to unsubscribe