Envisioning the future of transport on a global scale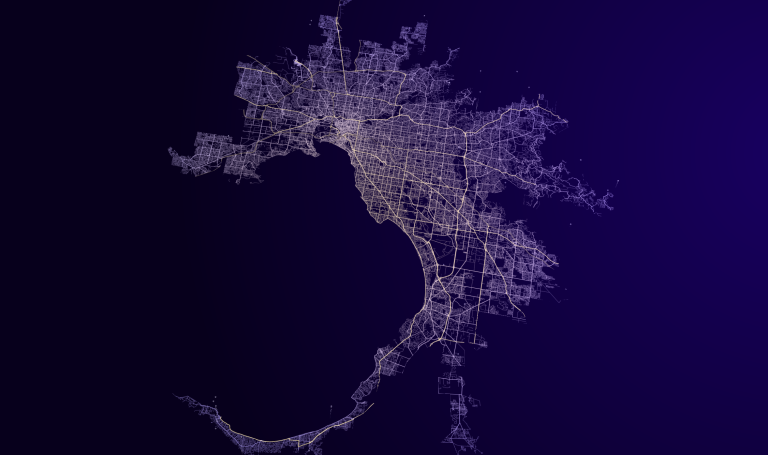 Tomorrow's problem: Moving even more people from point A to point B swiftly and efficiently. Today's solution? Evolving location intelligence data to lead the charge.
The current world population is estimated to hover around the 7.5 billion mark. As the populace continues to grow, so do concerns regarding how global cities will function in the future.
How can we avoid congestion chaos, whilst simultaneously improving road safety? How do we merge pedestrians with cyclists, cars and public transport, whilst reducing CO2 emissions? And how do we prepare ourselves for the onset of autonomous cars, driving in a non-autonomous world?
It'll prove to be a tricky task for most major metropolises. To put it into comprehensive context, the HERE Urban Mobility Index – an interactive tool that visualizes urban mobility across the globe – recently revealed that Melbourne and Sydney rank highly in terms of public transport density compared to other leading global cities, but still have room for major improvement in areas such as traffic flow and congestion, ranking lower than New York and Rome.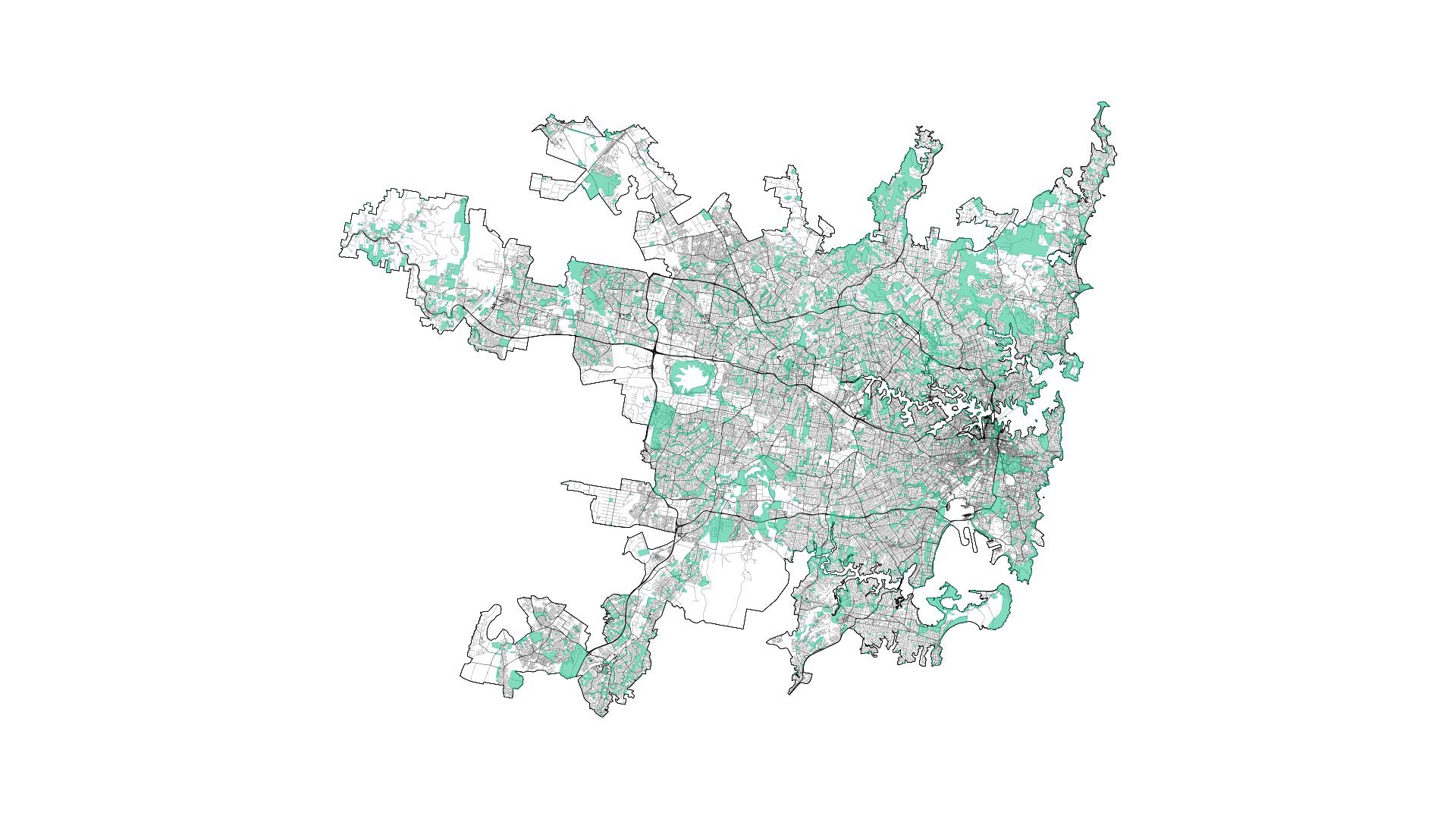 So how do we best tackle these pressure points and prepare for cities of the future?
At the 2018 Intelligent Transport Systems (ITS) Summit in Sydney, location intelligence was a focus of the discussion, regarding global solutions needed for the future.
A key takeaway from the conversation: A fully digitally mapped world is possible, thanks to tools like Sensoris, a standardized interface for cars to cloud data transmissions. It allows us to use vehicular data, drivers, devices and infrastructure (think traffic lights and sensors) to build a real-time digital representation of the world — approaching accuracy to within 20cm.
Thanks to this type of innovative location intelligence, we can now effectively harness the technology to make smarter decisions, solve real problems and create new collaborative services grounded in location context.
Another interesting point: Autonomous vehicles could potentially address common congestion challenges and reduce freeway accidents — if properly launched to market.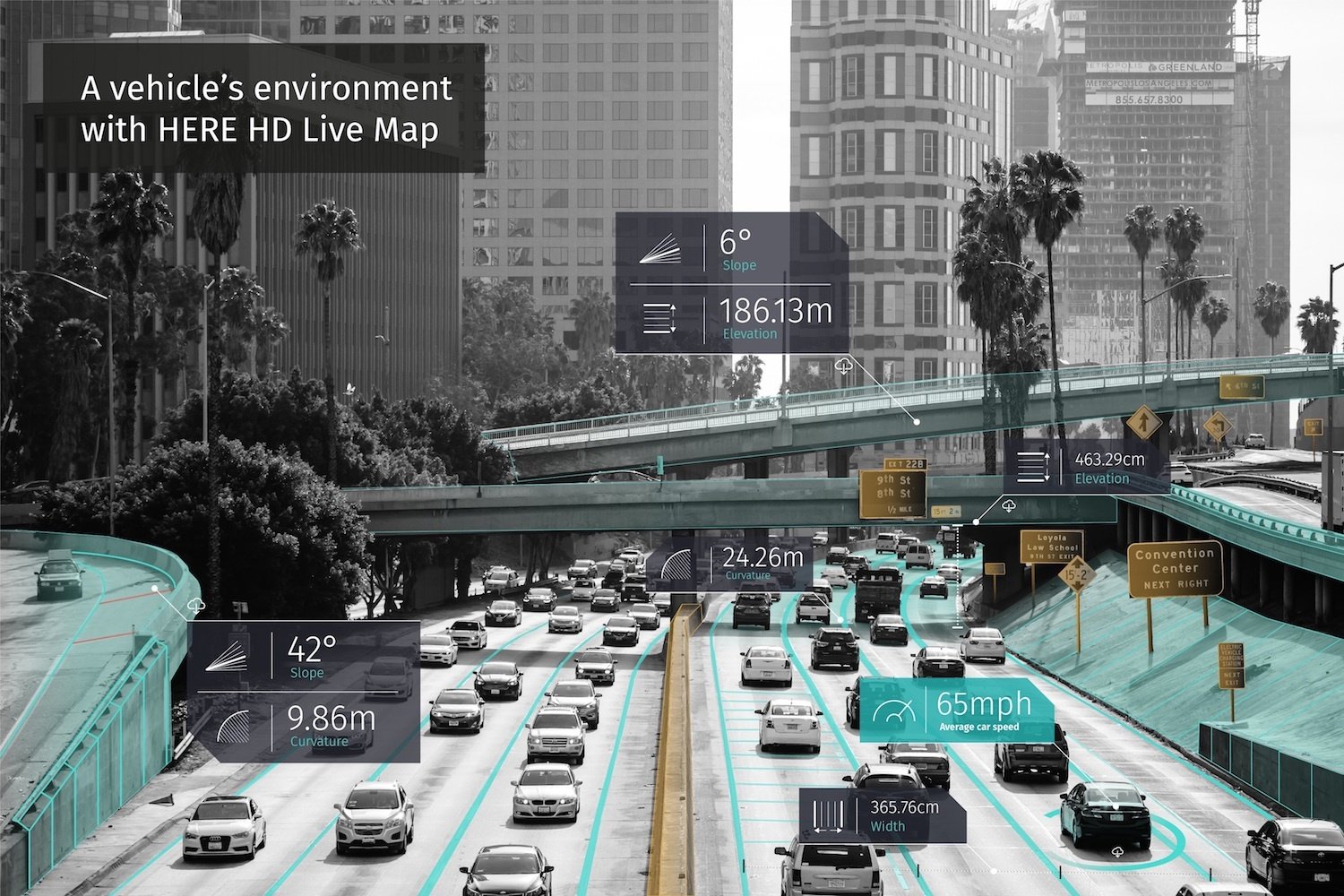 HERE HD Live Map can help. Through mapping geometry and topology attributes, as well as direction of travel, number of lanes, slope, curvature, physical linear structures and physical overhead structures, this platform will bring autonomous vehicles safely to market with a combination of traditional industrial data capture and information crowdsourced in real-time.
While today's industrial data capture provides a high-quality foundation for map learning, unfortunately it lacks scalability and the freshness needed for autonomous driving. On the other hand, crowdsourced data provides freshness, but its limitations include lower accuracy, no semantic information and limited availability.
Combining industrial capture with crowdsourced data (including non-automotive) will effectively support the operation of autonomous vehicles in a sophisticated and safe manner.
HERE is working with standards bodies to ensure appropriate third parties have the opportunity to input data into the HD Live Map as required. This data sharing (enabled by the HERE Open Location Platform) could include road authorities updating road access, speed limits due to weather conditions, or enabling/disabling network access by vehicle type.
The role of collaborative data sharing
No single OEM, city or tech company has enough data density alone to create a service like HD Live Map on a global scale. It requires a collaboration of different data producers to work together.
Enriching external data sets with HERE – and keeping our blueprints open – means that we can build services together that solve solutions in the smart cities of our future.
Building captive, self-serving location assets without sharing data won't help us address the infrastructure challenges we currently face, but collaboration must occur on the right terms, such as transparent business models and GDPR privacy compliance.
We know that sharing data provides enormous freedom. Freedom for cities to develop location-centric solutions, freedom for the community, government and industry to work together to address the challenges we are all facing, and freedom to deliver safer, more efficient and environmentally sustainable mobility through the use of intelligent transport systems technology.
Sign up for our newsletter
Why sign up:
Latest offers and discounts
Tailored content delivered weekly
Exclusive events
One click to unsubscribe