Drive off with HERE at the Paris Motor Show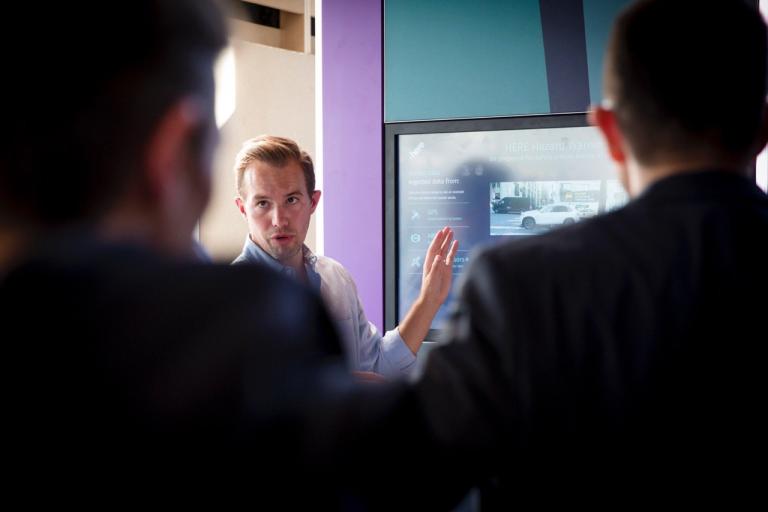 The Paris Motor Show opened its doors to the press yesterday and will officially begin tomorrow. HERE map data powers at least 25 of the 34 cars launching at the show, but there's more.
Let's start with 260 brands from 18 countries, eight pavilions and 65 world premieres. HERE has already announced a new generation of vehicle-sourced data services, which will pave the way for safer, more enjoyable driving.
Auto manufacturers, mobile device makers and road authorities from all levels can provide up-to-date road, traffic and parking information by licensing such services as HERE Real-Time Traffic, HERE Hazard Warnings, HERE Road Signs and HERE On-Street Parking. Drivers will benefit from a real-time depiction of the road environment
To learn more about HERE being first to pull sensor data from multiple OEMs, read the interview with Matthias Mohlig, who is heading our product management for automotive services.
Pre-show buzz
The end of traffic jams? Competition for Waze? Comments like this from global media in Germany, the UK and the US were favorable, and many were impressed by the first official collaboration with our investors.
Keith Naughton wrote on Bloomberg, "Digital maps have become a heated battleground in the drive for autonomous cars, which require highly detailed images of their surroundings to navigate without a human driver. Google paid $1 billion for Waze in 2013, and Ford Motor Co. in July invested in Civil Maps, a California startup that creates three-dimensional maps for self-driving cars. HERE's traffic service, debuting at this week's Paris Motor Show and sold to the world's automakers, shows how digital maps could connect to autonomous driving. In addition to providing information to drivers, the service can trigger a car's automatic brakes to avoid a highway hazard."
Of course the key to highly-automated driving is highly-accurate data. That's why HERE's new services stand apart from Waze and others. Using automatically generated pooled vehicle data, gathered from rich sensors means that only relevant signals are captured. Plus, the process is done independently of the driver — preserving safety and eliminating the chance for incomplete or incorrect information.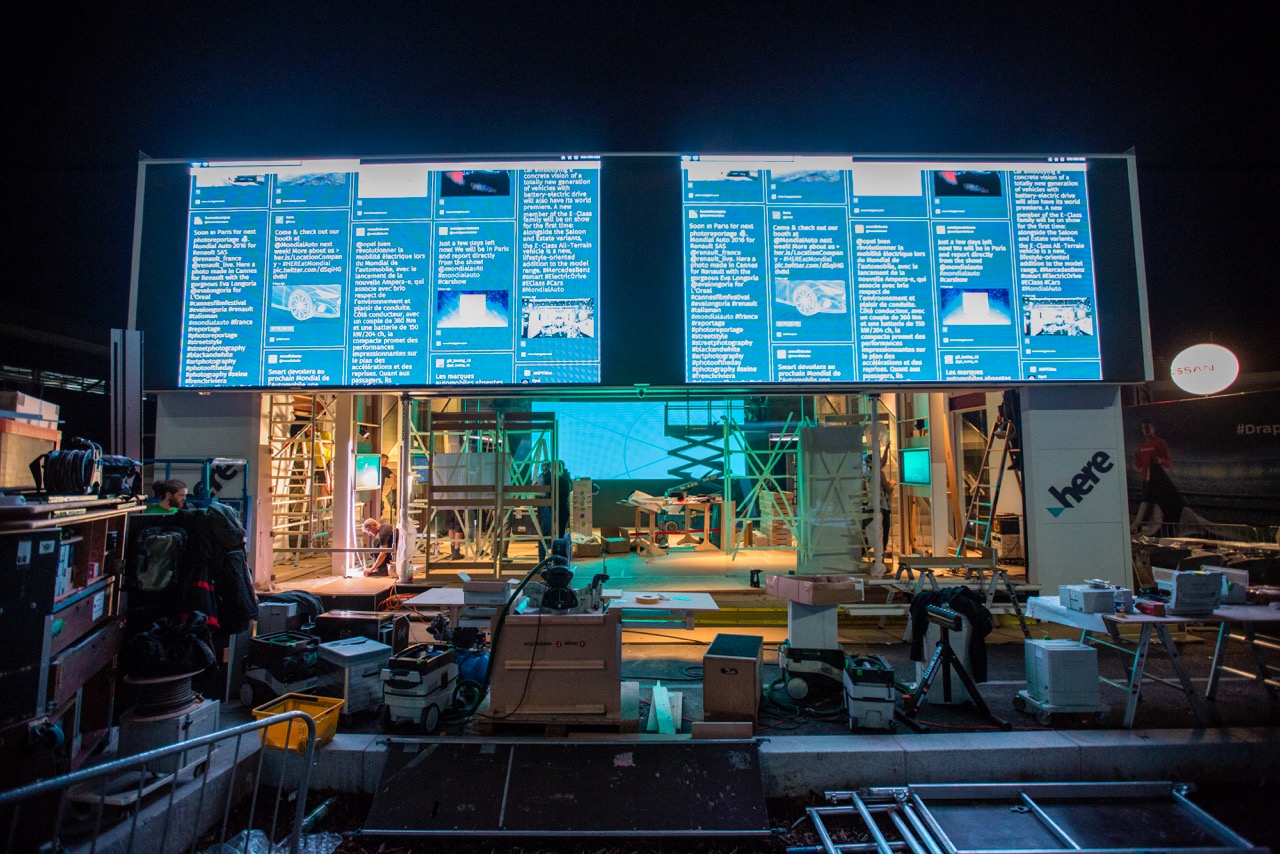 On with the show
Select visitors to the HERE booth at the Paris Motor Show will be able to "see" data flowing from cars into the cloud via a virtual reality (VR) demonstration. Picture standing in the middle of a city and seeing thousands of data points being collected. As viewers follow the stream, they'll understand the way HERE services are fueled.
Seeing the city for real (instead of virtually) is easy with HERE WeGo, and we'll be exhibiting our recently updated search flow, which allows users to better hone in on destinations, as well as look for similar locations. The feature will come in handy as people spend time in the City of Light during the show.
But it's a car show; right? So what's going on in vehicles?  The all-new Land Rover Discovery is one of the many HERE is powering on site. Get in the driver's seat in this video.
Mercedes-Benz will introduce its "EQ" – that is, electronic intelligence — line, which features HERE maps for precise curving, even in roundabouts. Daimler CEO Dieter Zetsche, told Vlad Savov of the Verge: "The mobility of the future at Mercedes-Benz will stand on four pillars: Connected, Autonomous, Shared and Electric. 'Generation EQ' is the logical fusion of all four pillars."
For these show highlights and much more, visit the HERE booth on the Central Aisle, Pavilion 3.
Sign up for our newsletter
Why sign up:
Latest offers and discounts
Tailored content delivered weekly
Exclusive events
One click to unsubscribe