Daimler to bring HERE HD Live Map to the roadway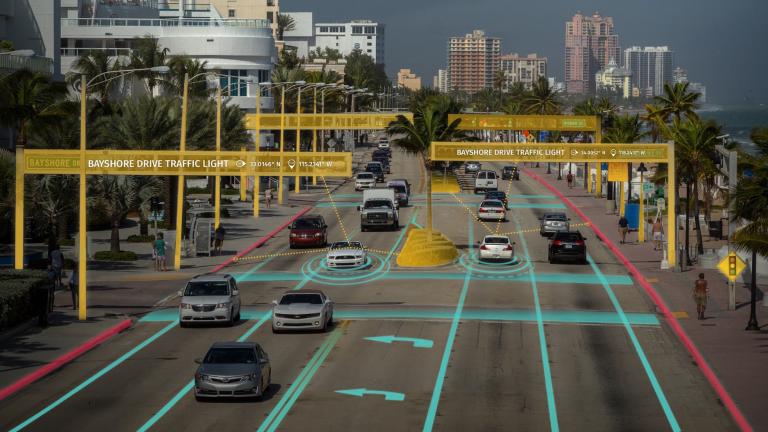 Daimler and HERE are laying the groundwork to produce upcoming generations of Mercedes-Benz vehicles that will come to their owners loaded with the HERE HD Live Map on board.
Current model E-class and S-class Mercedes Benz vehicles are already using HERE map data to provide their drivers with road maps and routes.  Now, we're taking the next big step forward.
High-precision maps are part and parcel to any advanced driver assistance system. That's why Daimler has chosen the robust data intelligence received from the HERE HD Live Map to power their coming models of highly automated and autonomous vehicles.

Advanced onboard sensors for vehicles help identify both the interior condition of a car, as well as the exterior environment. To accompany that data, GPS adds the car's location to create a clearer picture.  However, that's not quite enough for the next level of autonomous features.
What's needed is a system that enables a vehicle to locate itself by a margin of centimeters.  The HERE HD Live Map contains multiple layers of essential information that a car can detect and use to orient itself not just on the road, but within lanes and through intersections.
A key reason Daimler has agreed to move forward with HERE HD Live Map because of its "self healing" features.  The roadway is an impermanent thing.  To successfully navigate through a changing environment, a vehicle should know when there are lane closures, or hazards on the road ahead. 
Daimler already scores of vehicles on the road detecting street conditions and environmental data. That is useful to each car, but the data becomes profoundly more powerful when shared across many vehicles. Each one, in turn, detects and validates changes.
In the cloud, HERE combines that information with sensor data from multiple other auto makers.  Using AI to detect and validate the reported changes, and reporting those changes to other vehicles on the road in near-real time.  That is why we call the HERE HD Live Map "self-healing".
The map that future cars need is one that is constantly updating to mirror reality.  Partnered with Daimler, we're making this masterful mapping technology available, and are truly excited to help build that map into a future generation of Mercedes-Benz vehicles.


Sign up for our newsletter
Why sign up:
Latest offers and discounts
Tailored content delivered weekly
Exclusive events
One click to unsubscribe