Columbus, Ohio, wins Smart Cities Challenge with support from HERE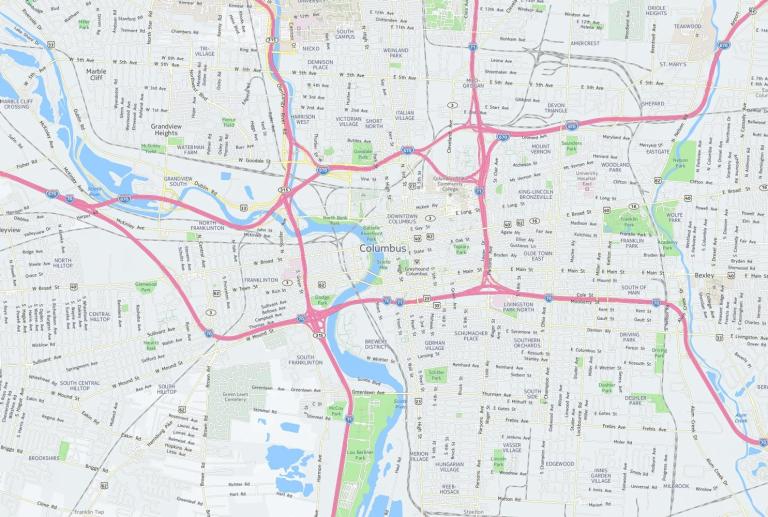 Transportation is absolutely fundamental to smart cities which is why the U.S. Department of Transportation (DOT) issued a challenge and pledged $40 million to one city with the best vision of the future. Columbus, Ohio won for its holistic plan to better connect citizens to information, services and opportunities.
It's only when innovative technologies like connected and autonomous cars and smart sensors are fully integrated into a transportation network, that a city can fully meet the needs of all citizens and begin to close the economic gap.
"Keeping up with rapid growth in cities is challenging and some communities have been left behind because of how transport systems were originally designed," says Monali Shah, Director, of Global Intelligent Transportation Solutions at HERE. "However, access to transportation is necessary for access to jobs, education and healthcare. Mobility is critical to economic growth and for the safety and success of citizens." 
Columbus wins
Seventy-eight applications were submitted in the Smart Cities Challenge and, according to the U.S. DOT, "Columbus was selected as the winner because it put forward an impressive, holistic vision for how technology can help all of the city's residents to move more easily and to access opportunity."
The City of Columbus engaged HERE in forming the challenge vision and as its partner for executing the plan, which was driven by struggles the city currently faces. Monali says, "The four core elements of the vision are access to jobs, smart logistics, connected citizens and visitors and sustainable transportation.
The city will take these broader themes and apply them to specific neighborhoods and districts to address socio-economic challenges, solve commuter issues and optimize freight transport and distribution."
For example, Columbus proposed to deploy six electric self-driving shuttles to link a new bus rapid transit center to a retail district, connecting more residents to jobs, and plans to use data analytics to improve healthcare access in a particular neighborhood that currently has a higher than average infant mortality rate.
How HERE helps
HERE will provide solutions in three core areas: urban mobility, traffic and safety management and truck logistics. Urban mobility includes all forms of transport from driving, transit and biking to walking and ride share. Commuters, citizens and visitors all need access to information so they understand their trip options with whatever mode they choose. HERE's real-time data will be fed into applications to guide users in their journeys.
Offline capabilities will support those who may not have robust data plans and, as electric cars become more prolific, charging station information can be integrated as well. "These are examples of things that must be considered and thought through in order to meet the needs of all users today and in the future," says Monali.
For the city, HERE traffic data provides visibility into when and where congestion is occurring, when and where road conditions, accidents, and hazards are occurring, and what types of modes people are choosing for travel. A rich set of analytics helps agencies make better decisions and will someday enable automated vehicles.
HERE is supporting Columbus in smart logistics with our fleet management solution which includes information on bridge heights, weight restrictions, parking zones and routing. This helps move goods without disruption, which is critical for Columbus, a key hub for freight.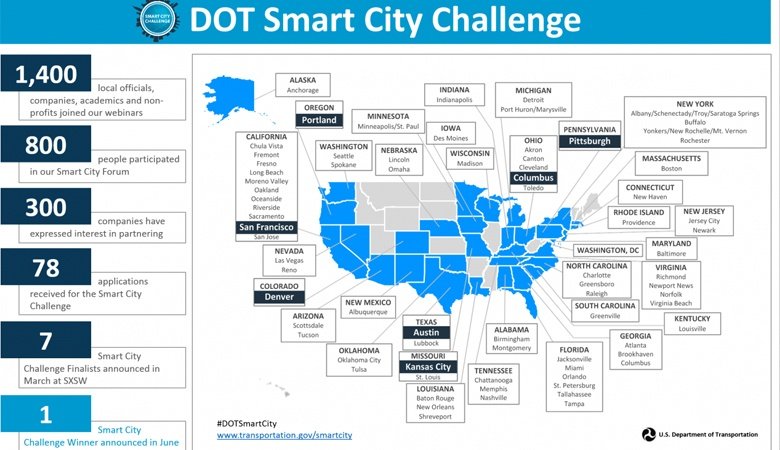 Making a city smart
Smart cities will only be realized, however, if there is collaboration throughout the marketplace to support the entire ecosystem. "As the Smart Cities Challenge illustrated, partnerships are vital to advancement. We need to seize the opportunity to leverage the best solutions in the public and private sectors," says Monali.
Sign up for our newsletter
Why sign up:
Latest offers and discounts
Tailored content delivered weekly
Exclusive events
One click to unsubscribe