Download offline maps without a HERE account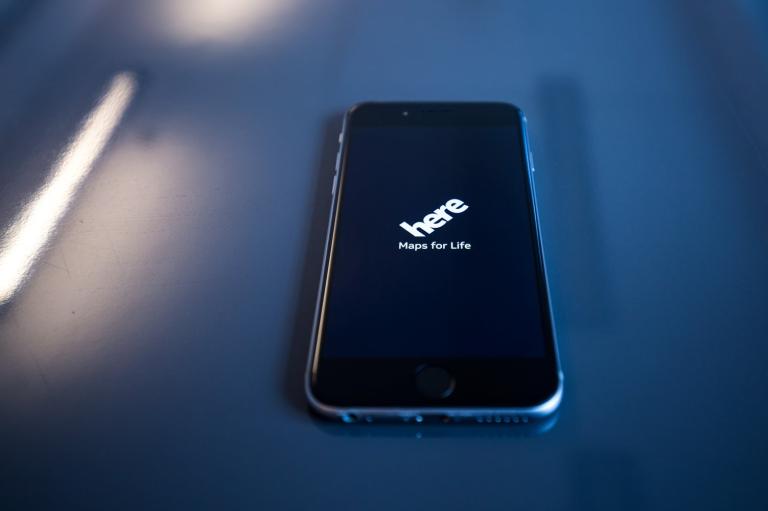 Now you can download offline maps in HERE Maps without registering for a HERE account. That means it's easier than ever to sway your friends to start using true offline maps. But are they used more by locals or tourists?
Do most Germans actually travel to Spain? Where do the Brits go? Americans travel to Mexico, but where else? We took a look at how people use HERE offline maps to find out more.

Based on the numbers below it seems that Austrians have affordable data plans. Only 20 per cent of map downloads there are maps of Austria. The most downloaded map in Austria is that of Hungary, followed by other neighboring countries and Bavaria, a region of Germany. Traveling abroad seems to be very common in these small, landlocked countries at the heart of Europe.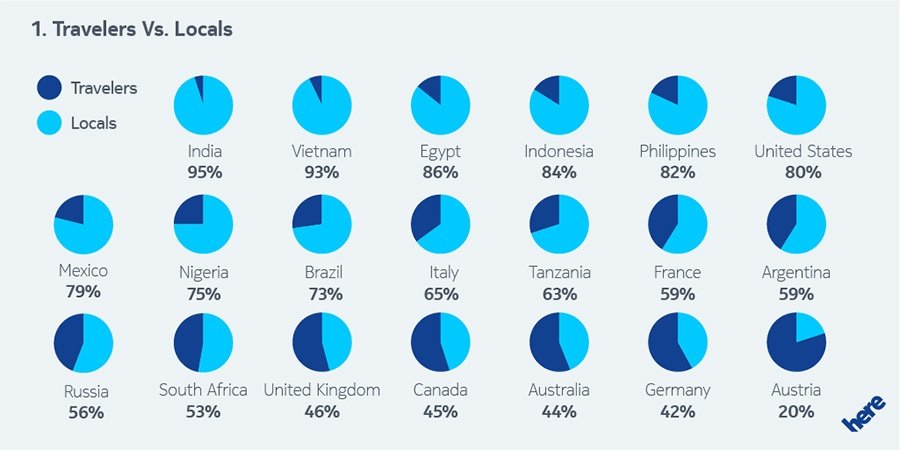 India tops the list of countries where the maps downloaded are for local use – possibly a reflection of how vast that country is, but there may be other reasons, too. Nations like Vietnam, Egypt, Indonesia and Philippines all score over 80 per cent when it comes to local map downloads. Knowing how expensive cellular data can be in some countries, we recommend downloading maps for offline use even when not traveling internationally.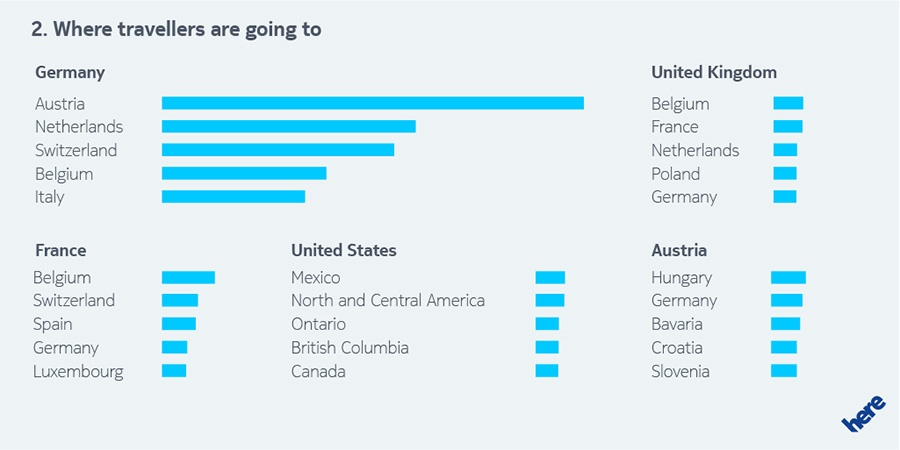 The United States continues the trend of traveling to neighboring countries by downloading maps of Mexico, Canada or the whole North and Central America bundle. However, 80 per cent of map downloads in the United States are actually maps of the country itself or the states within.
On the other hand, Brazilians download maps of United States more than Mexicans. Go figure.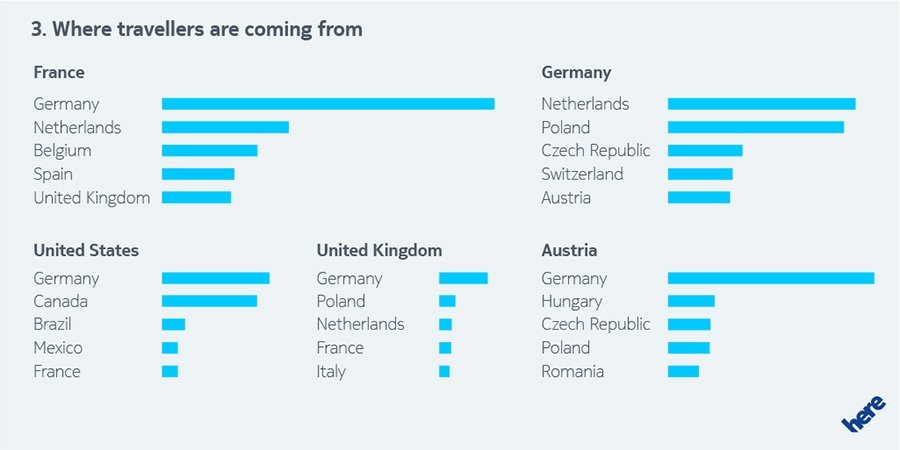 Do you have your own neighbourhood or travel destinations downloaded? Share with us in the comments.
Sign up for our newsletter
Why sign up:
Latest offers and discounts
Tailored content delivered weekly
Exclusive events
One click to unsubscribe