"The sun never sets... we keep the momentum going at all times." HERE India achieves recognition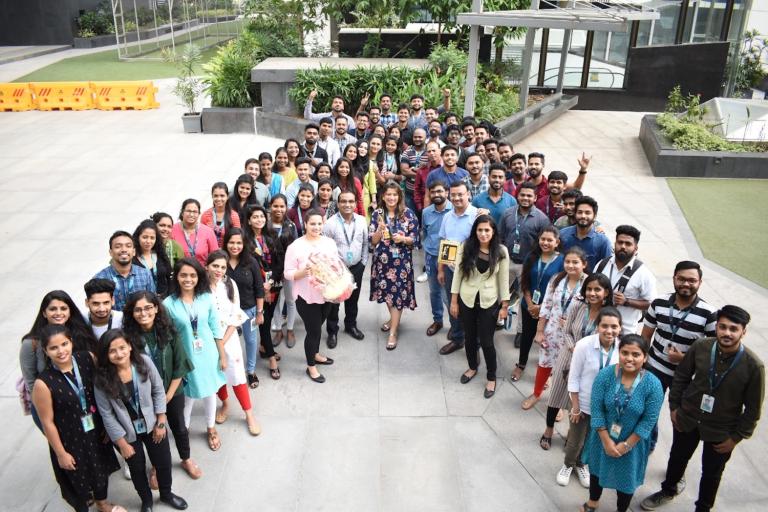 Congratulations to the HERE India team! For the fourth consecutive year, HERE ranks in the top 100 Best Companies to Work for in India.
It might be hard to believe but many of us will contribute years of our lives towards our professions. Payscale reports, "On average, people now spend approximately 13 years and two months of their lives at work."
So ideally your place of employment is one where you feel comfortable, confident and inspired to do your best every single day. Creating and maintaining that kind of atmosphere is no easy feat, and that's why we are proud to announce that HERE India has been recognized by the Great Place to Work® Institute as one of the 50 Best Companies to Work for in India. This is no small achievement, Great Place to Work® is considered the "Gold Standard" in workplace culture assessment and recognition.
For the fourth consecutive year HERE has placed within the top 100 best businesses to work for, this year we ranked #41.
HERE360 spoke with four of HERE India's employees to get a better idea of what makes HERE a terrific company and how this has helped them realize their ambitions.**
"...Understanding that your work is making an impact or perhaps helping somehow to shape a better world – this thought is extremely motivating as you know that you are powering the technology of the future. Our mission statement is a strong testimony of what we together, as a company, can achieve." -

Vinayak Patil, Production Quality Manager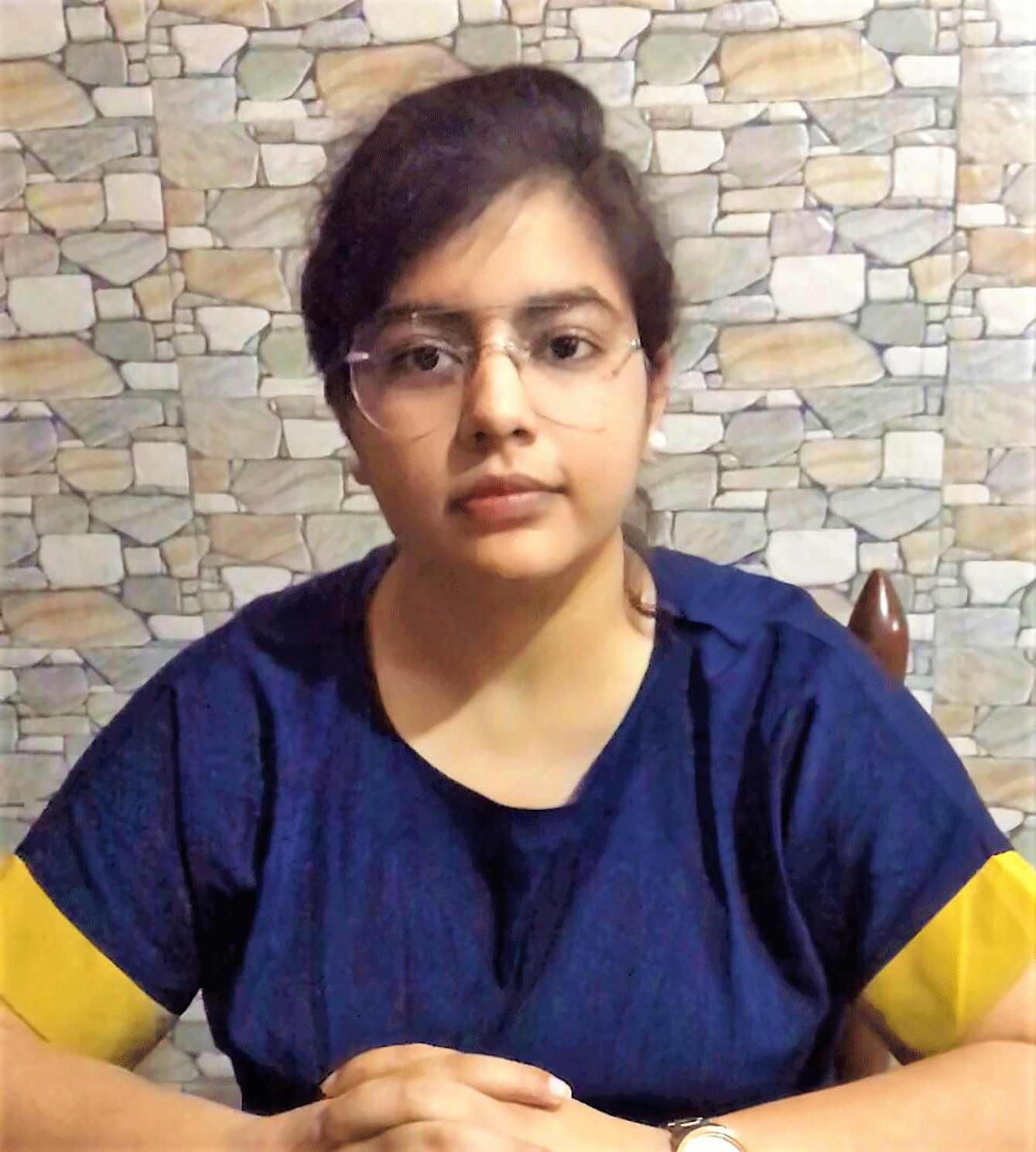 Sonam Sahni, Government Relations Manager
What is most positive thing about the culture and environment at HERE India and why?
"...It is a very collaborative atmosphere, the small India team (HIPL) work together on almost every project. Also the inclusion, diversity and employee engagement programs are encouraging and together extend a positive message from the company."
What makes you most happy at work?
"The opportunity and acceptability to put new ideas on the table...makes me feel most positive about the workplace. Also the light-hearted atmosphere in the office encourages me to go to work every day."
Why would you recommend HERE India?
As much the pandemic has significantly impacted the revenue of all businesses including HERE, I greatly valued the responsibility the management team took to stick together during and after the difficult times. I am convinced now that HERE genuinely cares about its employees who work hard to achieve company goals and the people and organizations who use our services."

Alok Tiwari, Project Leader
What is the most positive thing about the culture and environment at HERE India and why?
'"WIN TOGETHER" is one of our values, which means that in spite of various projects that are different in nature, we believe that we can achieve bigger heights together, as a team...The "WIN TOGETHER" value is one the most positive things about HERE India. Overall, [HERE] has a very friendly environment and colleagues are always up to offering any kind of assistance."
What makes you most happy at work?
"...my fellow colleagues in addition to the guidance from our leaders. This is what holds me up while I'm working at HERE. Apart from this, learning is what keeps me motivated to do more... Learning is what happens at HERE every day — ethics, professional behavior and learning from [my] mistakes..."
"There are many times when people feel low because of not hitting a milestone but at HERE, I have learned the art of being motivated and focusing on what's next... [This is what] has made me stay with this organization for more than nine years"
Why would you recommend HERE India as a great place to work?
"In today's era where there is always a fight to be on top, HERE India will not only make sure you are on top but also help you to stay versatile in a multi-skilled and unique market."

Vrushali Chavan, Data Operations Project Lead
What is the most positive thing about the culture and environment at HERE India and why?
"HERE India has a very people-centric culture. The focus on understanding employees and their developmental needs is what sets us apart from others in the market. HERE India actually listens to what their employees have to say, irrespective of their job grades. The overall environment is also aligned to this and is conducive towards making our people feel comfortable and wanting to give their best in their work environment."
What makes you most happy at work?
"As an employee, a strong motivating factor is how I am empowered to tap into my potential while constantly learning new things. I derive happiness from knowing that my professional aspirations are taken seriously and that I am encouraged to develop myself incrementally, and be a better version of what I was previously."
Why would you recommend HERE India as a great place to work?
"...The focus on business deliverables vs. people aspirations is so well balanced that you feel absolutely thrilled to be a part of this journey and share in the success. During my tenure, I have developed significantly, both personally and professionally, as a part of the HERE India family and would definitely want to recommend this experience to others as well."

Vinayak Patil, Production Quality Manager
What is most positive thing about culture and environment at HERE India and why?
"The energy that brews a positive work culture at HERE India has created an intangible ecosystem for all to thrive, grow and support each other... I have personally witnessed how as an organization we have transformed... from a workforce of approximately a few hundred to thousands... Our capability to adapt to changing environments and [our] transformation never ceases to amaze me."
What makes you most happy at work?
"Each day at work is exciting, as you face and solve unique challenges by collaborating with teams spread across geographies... Knowing that your work is valued, acknowledged and rewarded is something that makes me happy and motivates me at work. The trust that is demonstrated by the leadership is noteworthy. This is essentially what motivates us to challenge the unknown and excel towards achieving what is best for the company."
Why would you recommend HERE India as a great place to work?
"I would recommend HERE India because I have truly experienced why we are listed as one of the "50 Great Places to Work". The sheer magnitude and variety of projects we work on, the inclusive environment accompanied by employees who are supportive and empathetic, and the leadership team [who has] a strong vision – this is most certainly the kind of workplace everyone would like to be a part of."
HERE is dedicated to building well-rounded programs,
strategies and teams that understand
the importance of employee experience worldwide:
HERE is committed to advanced tools and programs to capture employee feedback
HERE embraces design thinking, learning and listening to streamline work tasks, improve productivity and employee engagement
HERE acknowledges cultural differences in workplace expectations and experiences, and is motivated to ensure consistent positivity for everyone
Of HERE's many goals, one is to develop the next generation of leaders by ensuring a work environment that nurtures personal growth and empowerment. HERE believes that culture, engagement and performance are essential to fostering a great workplace. That's why the company aims to facilitate an environment where employees are passionate about their jobs, respect fellow colleagues and can achieve success for both themselves and the company.
Denise Doyle, Senior VP of Corp. Strategy and Werner Buskermolen, VP and Head of HR respond, "Thank you for making HERE India a great place to work. Your daily contributions and actions continue to shape our unique culture and "WIN TOGETHER" spirit, and the impact you're making in your communities. We're all very proud of you – and we're grateful to celebrate your achievements in these uncertain times."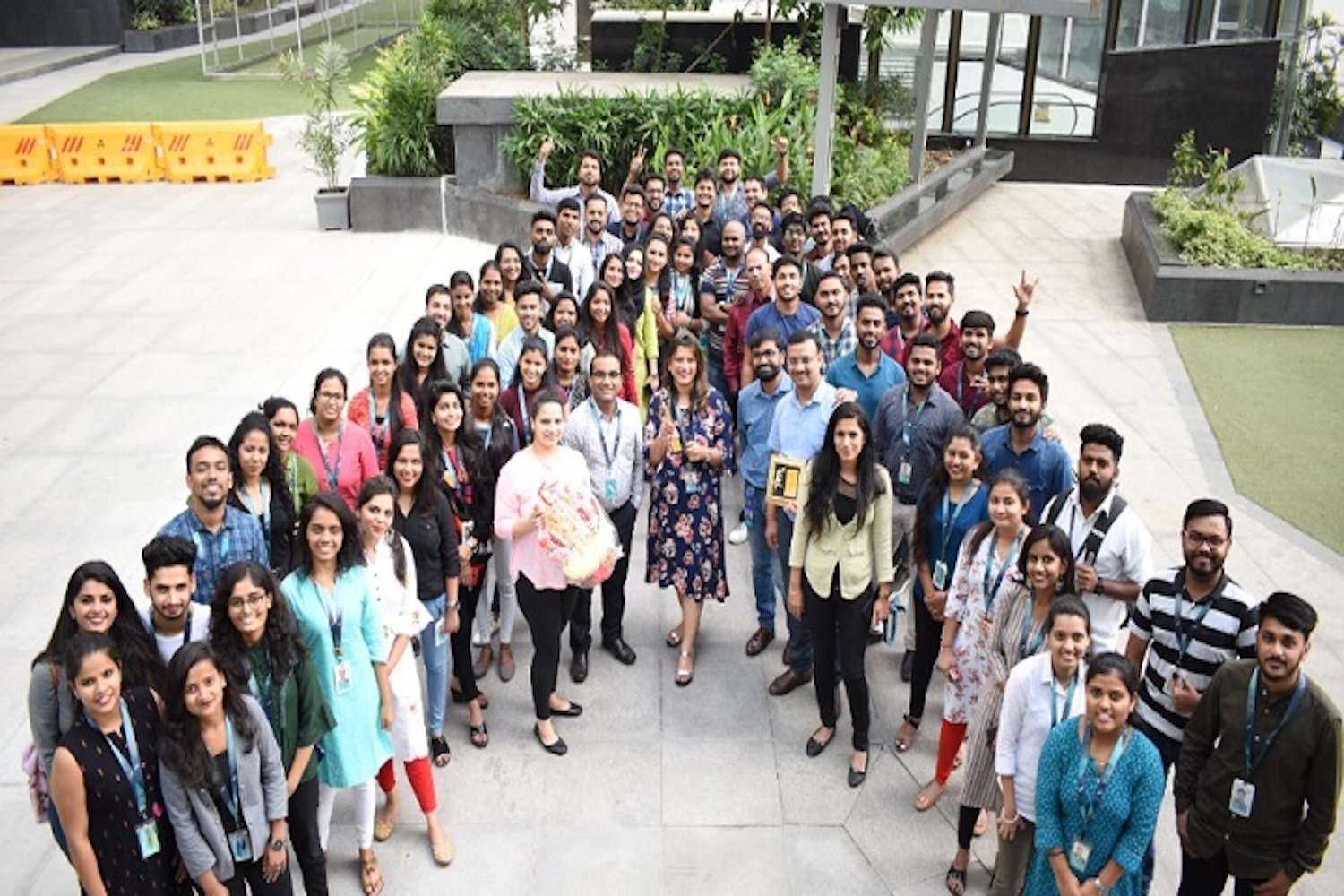 HERE India Team 2020
At HERE Technologies, there's a place for everyone to succeed. Join us.
*Title quote by Vinayak Patil, Production Quality Manager
**HERE India employees interviewed the week of June 8th, 2020
Sign up for our newsletter
Why sign up:
Latest offers and discounts
Tailored content delivered weekly
Exclusive events
One click to unsubscribe