Austin is combating growing congestion with smart technologies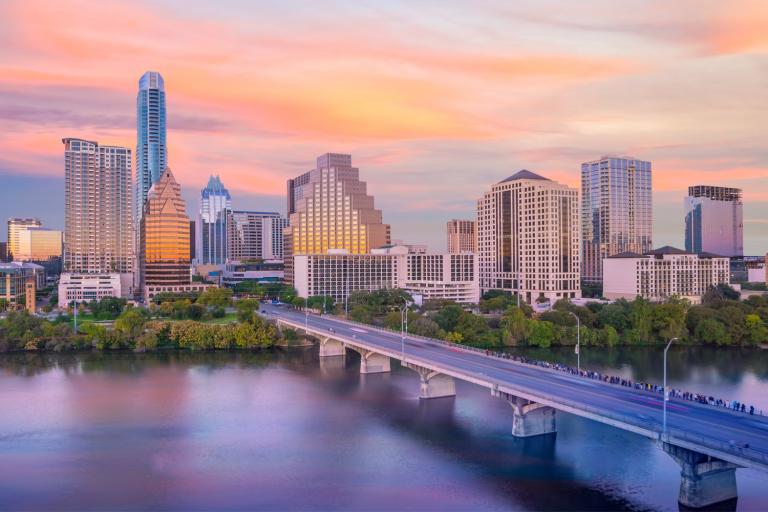 It's a well-known fact that the American cities of today were designed with cars in mind. But no one could have predicted the complex ways in which urban centers would outgrow their original designs.
As the United States' urban population continues to grow, many cities are beginning to feel the pressure of increased automotive congestion. Austin, Texas is no exception — infamous for its traffic, the city is beginning to make the infrastructure investments needed to accommodate its growing population.
The reputation for congestion isn't just hearsay. According to a recent study, despite being America's 34th largest metro area, Austin ranks 14th in terms of congestion, with the average driver there spending 43 hours (roughly 11% of annual driving time) in traffic.
In some ways, Austin is a victim of its own success; the added cars are the result of significant development. With the country's second fastest growing economy at a GDP growth-rate of 7%, and population growth of around 3%, the city expects to double its population to 4.1 million people by 2040. Unfortunately, it projects only a 14% increase in roadways, meaning a future potentially far more congested than today.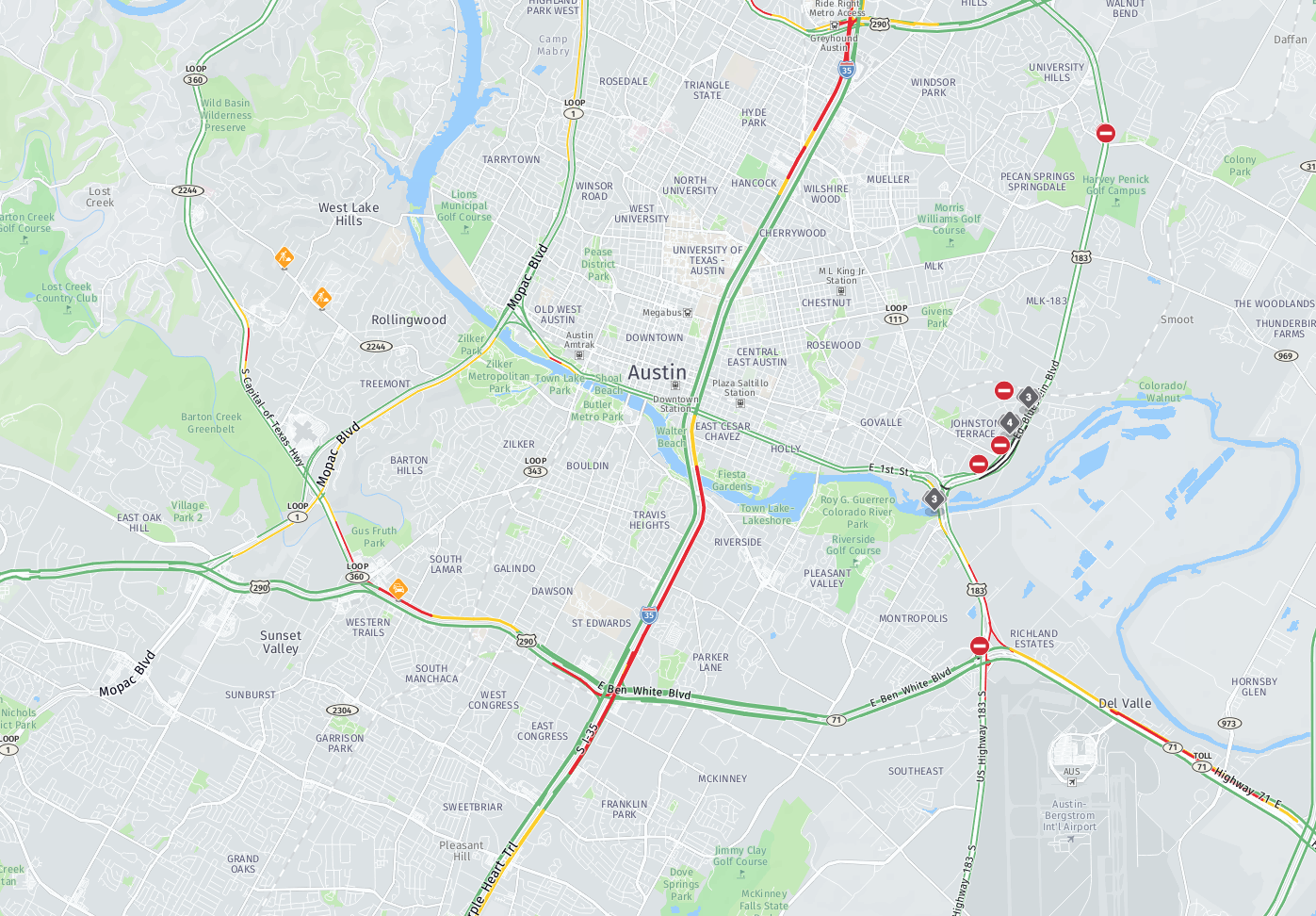 Austin's unique map makes it difficult to simply add lanes or highways. "We're constrained by geometry and we're constrained by geography," Austin's metropolitan authority CEO Randy Clarke said. "There's really not much more room to build more roads." Challenges of this scale require creative solutions.
City planners are turning to a combination of new services and technologies to address these issues and turn Austin into a city of the future. The city's Project Connect is a prospective infrastructure plan that aims to reduce congestion using an innovative, wide range of transit solutions. It will be voted on by the public in 2020, but if it passes, Project Connect will be a bold step towards combating Austin's congestion woes.
In addition to proven, traditional fixes, such as the expansion of bus services, more rail lines, and dedicated "right-of-way" for city buses, Project Connect, which would be the city's first plan of its kind since 1995, already sees Austin planning for its development as a smart, data-driven city.
Over the summer of 2018, Austin launched the country's largest autonomous vehicle (AV) public bus pilot program. The city has long been a testing ground for AV, but this represents a significant preview of the role they will play in the future. If preliminary tests are successful, the program will complement – not completely replace – traditional public transit in the short term.
Tech leaders in Austin are aware of the transit challenges they face, but are optimistic about the future of AV in the city. "We now have volumes of data and information about everything that we've never had before, and we're going to go through that next big transformation. That's not way off into the future," said Barry Einsig from CAVita Consulting Group.
Four-wheeled vehicles aren't the only mode of transport getting a boost. Austin is in the midst of a three-year plan to connect and expand its bike lanes, aiming to shift as much as 7% of all central-city traffic from cars to bikes. Additionally, 2018 saw the city embracing electric scooters as a short-range travel alternative, with over 2 million trips taken.
As cities like Austin prepare for continued growth, it will be crucial to re-envision the way they think about urban space and what that means for commuting. As smart transportation technologies continue to advance, urban residents can hope for a future that is faster, safer, and far more efficient than ever before.
Sign up for our newsletter
Why sign up:
Latest offers and discounts
Tailored content delivered weekly
Exclusive events
One click to unsubscribe