The most advanced ADAS systems you can currently buy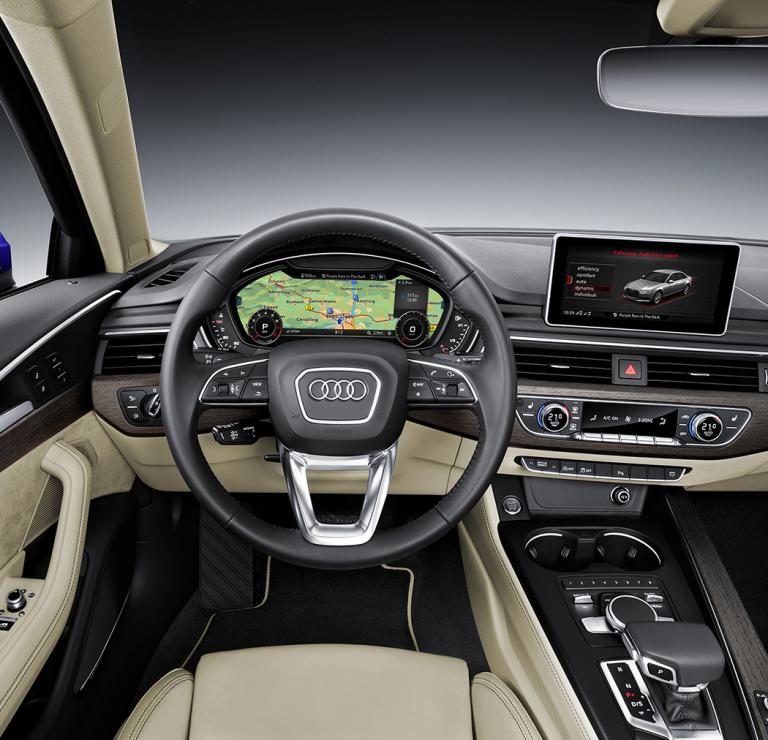 The future of transport may revolve around autonomous technology, but cars that no longer need drivers are still a few years away. In the meantime, there are plenty of amazing ADAS systems out there, letting you hand over control to your car when necessary. We take a look at some of the best.
BMW Remote Control Parking
Yet to be convinced about sitting in a car that drives itself? You don't even need to be inside the latest BMW 5 and 7 Series models to watch them park themselves, thanks to BMW's Remote Control Parking feature. The feature is controlled by the key, and uses Park Distance Control and a host of sensors to monitor what's going on around the car. Once it's parked itself, you can even switch the engine off from outside, meaning you'll be able to watch your BMW park in an almost impossibly tight space without worrying about how you're actually going to get out of the door.
Tesla Autopilot
While most automakers have been quietly developing autonomous technology behind closed doors and away from the public, Tesla has taken a completely different approach, handing over testing of its advanced ADAS systems to Tesla owners. That means owners have been able to let their cars steer themselves in certain situations using Tesla's Autopilot system, and it's just got a whole lot smarter. Older systems, stretching back to 2014, used a single camera and array of sensors for visibility, but the latest version of Autopilot packs in eight cameras, 360-degree visibility and a radar system with enhanced processing to help the car 'see' in rain, fog and other more limited conditions. New Model S, Model X and the upcoming Model 3 cars will get Nvidia's latest Drive PX2 CPU, which offers processing power that's a claimed 40 times faster than previous technology.
Ford Evasive Steering Assist
You don't need to opt for a premium car manufacturer to get your hands on high-tech ADAS features, either, with Ford offering a huge array of tech with more family-focussed and affordable vehicles. There's Evasive Steering Assist, for starters, and as the name hints it's capable of helping you to steer and avoid crashes, thanks to the inclusion of radar and a camera that can detect slower moving vehicles or objects and determine whether a collision is imminent. You'll still need to start the avoidance process, so your car won't simply start heading off in a different direction, but it will help to give you a helping hand in keeping the car stable and helping you to steer when you need it most.
Audi Side Assist
Audi also has some exciting ADAS offerings for 2017, with the latest A4 using both lane keep assist technology and adaptive cruise control to help take the stress out of driving on motorways and dual carriageways. When you do take control of the car, there's blind spot monitoring in the form of Side Assist to ensure you don't make an unsafe manoeuvre, and it's smarter than most systems. Along with sensors to monitor the vehicles in the immediate vicinity, Audi has also included a camera capable of checking up to 70 metres behind you, and as a result you'll be able to get warnings of upcoming vehicles you may have missed along with those already in your blind spots.
Range Rover
The latest Range Rover is absolutely packed to the hilt with ADAS features, ranging from Lane Keep Assist and adaptive cruise control, capable of braking and speeding up again in traffic, to autonomous emergency braking and Park Assist. JLR's parking system is capable of carrying out both parallel and perpendicular parking and while a lot of parking systems still leave you to worry about getting out of the space, the latest Range Rover can also carry out this manoeuvre by itself, too. There's even a surround camera system that offers a 360-degree view to help you negotiate tight spaces.
Which of the latest ADAS systems are you most excited by? Let us know in the comments below.
Sign up for our newsletter
Why sign up:
Latest offers and discounts
Tailored content delivered weekly
Exclusive events
One click to unsubscribe